What do we think about the Interim titles? A good idea or a pointless model?
I read a stat today stating there had been 7 Interim title fights from 1993-2012 and from 2012 - 2018 there has been 14.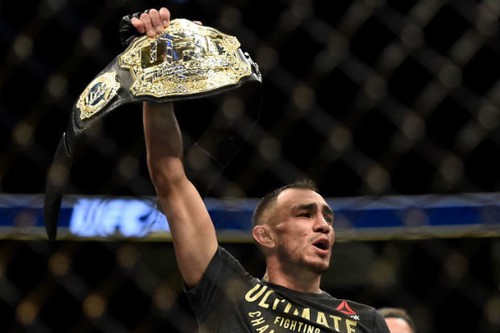 I personally am not against Interim titles. In fact, in the past, I kind of liked them, as it would GUARENTEE the fighter the title shot. I know we don't need a belt showing who is the #1 contender, but I guess it makes things exciting in some ways. It can also make sense if the champ is injured.
However... after the two cases I will present next have occurred in recent times, I now am not a fan! Or maybe I'm not a fan of the current UFC marketing and business model...
Tony Ferguson
Ok, Tony is the BEST lightweight outside of Khabib, agreed? I have always said, and will remain to say that I think Tony beats Khabib. He fights so well off of his back and I think he would almost welcome a take down. Sure, Tony gets hit, but I have just always thought he can and will beat Khabib.
Tony wins the interim Title, Tony get's stripped. Ok, he got injured BUT he has back within 6 months and beat Pettis. I think it was terrible of the UFC to strip Tony! Months after his injury!
There were some strange circumstances, but still.... Tony was the interim title holder when Conor fought Khabib. I know we have almost had Tony vs Khabib 4 times, but please, 5th time lucky right?!
Colby Covington
Whatever you think about Colby, put that aside, and the fact is that he WON the interim title by beating RDA. For years he was calling out WW champ Tyron Woodley, and we were all about to see arguably the biggest WW fight in the last 5 years or so. The build up would have been huge, the fans would have loved it, and we would have seen a great fight. For reasons unknown, Colby was stripped of his interim title, and Tyron defended his belt not just once, but TWICE (as of next weekend). This makes me feel there is no point of this interim title.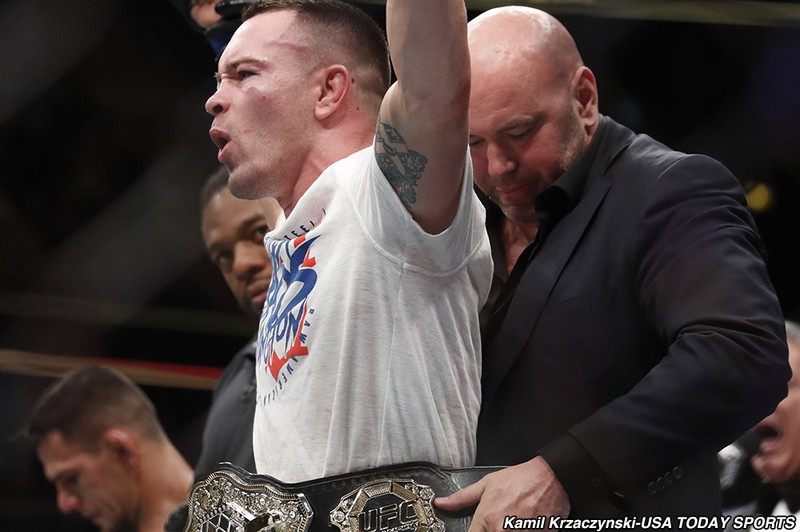 I do understand Colby was injured for the Woodley vs Till date, but would have been set to fight 4 weeks after, so that's no excuse. I still don't know why Usman is Tyron's next opponent as Colby AND Tyron have been rallying to fight, as are the fans.
This is a strange move as the new UFC owners are all about huge fights (Conor vs Khabib over Tony) but this doesn't make sense as Colby vs Tyron is HUGE compared to Till or Usman. There is serious bad blood, and that sells!
I think Tyron smokes Usman, and then, well, who knows...
Gastelum vs Adesanya
I can understand this interim title shot as champ Rob Whittaker has sadly been injured. He will be back in the summer and no doubt fight the winner (health permitting). This fight makes sense, but do the UFC need to put an interim title on this fight?
Silver belts
What would you all think about the interim title being a silver belt, instead of a gold standard UFC belt. It does seem a little odd to me that the Interim title holder gets the championship belt.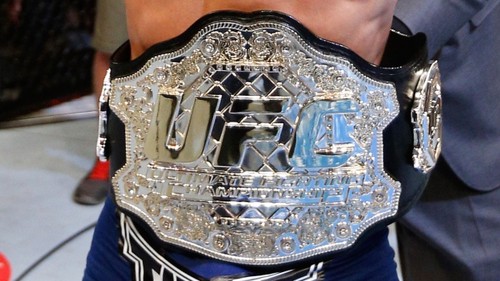 Do you want to keep or abandon the interim title all together?
Let me know your thoughts, fight fans!
Image sources
1 - https://www.google.com/search?biw=1536&bih=747&tbm=isch&sa=1&ei=BMdvXPmZO6uX1fAPspO1wAo&q=+tony+interim&oq=+tony+interim&gs_l=img.3...23088.23088..23400...0.0..0.87.87.1......0....1..gws-wiz-img.ShuWMeKuBLk#imgrc=Ce-fFZl1LJsiFM:
2 - https://www.google.com/search?biw=1536&bih=747&tbm=isch&sa=1&ei=HcdvXKLhCMCn1fAPwty-oAg&q=colby+interim&oq=colby+interim&gs_l=img.3...95395.97478..97569...0.0..0.1453.2866.2j7-2......0....1..gws-wiz-img.......0i7i30j0i8i7i30j0i7i5i30.gXHZXBH79hI#imgrc=6pEwkibZU3KuqM:
3 - https://www.google.com/search?biw=1536&bih=747&tbm=isch&sa=1&ei=D8hvXLP6ObKT1fAPmL6YkAo&q=ufc+belt+in+silver&oq=ufc+belt+in+silver&gs_l=img.3...32697.35825..35914...0.0..0.137.1342.15j2......0....1..gws-wiz-img.......0i67j0.jmFDaN_ce_Y#imgrc=O0IfP3QJf6Uu0M: