When you are being weighed, measured and found wanting, when you are down at some point in life, when things go south, how you react to unfavourable situation matters.

This is put down for one of the weekly contests organized by @Pete. A contest is known for rewards, but on Scorum, contests as such as this is priceless. It helps you gain knowledge, gain recognition and of course, get rewards. Check the link below for more information..
https://scorum.com/en-us/motogp/@pete/welcome-to-freaky-friday-december-28th-2018

MY LIFE STORY
I, Marc, went into MotoGP after failing to get a job after graduating as a Chemical Engineer. From this part of the world, the rate of unemployment is so high and as well the rate of hardship. Due to untold hardship, I took up part time jobs while I wait for a call-up for job interviews at firms I submitted my CV at. I work as a delivery man in the morning and a hotel attendant at night. Sometimes, due to the stress and the fact you can't cheat Mother Nature, I find myself waking up late for morning deliveries. Next, I brush up real quick, hop on my bike and speed off to work. Mr Duke understands my state and wouldn't complain if I were 15-20 minutes late, he would rather give me a smile that reads "try and wake early next time".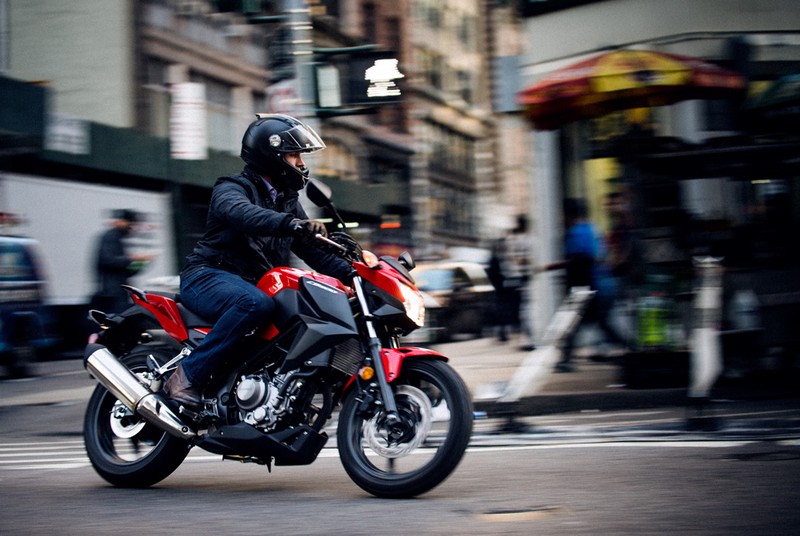 This continued until the day I woke up and it is already 5 minutes late, I hastily stood up and prepared, next I hopped on my bike and took off, nobody around has ever seen me drive at such speed before, I rode as fast and risky as I could and covered a lengthy distance in few minutes. When I got to work, I was 25 minutes late, my boss looked at the watch and showed it to my face, I apologized and explained how something else came up at the hotel last night that warranted I retire late than usual. He understood and urged me to try and keep up as punctuality is very much needed for delivery.
The next day I arrived work earlier than the day before, when I got to work, I saw a man sitting and discussing with my boss, after entering the store, they turned around and looked at me. I needed no one to explain the looks on their faces as there were that of "we were talking about you". I greeted them and walked over to the stands. I was wondering what they could be discussing about me because I cannot remember doing anything wrong. Just then, I saw the man point at my bike parked outside, then it dawned on me that I might be on the Police's wanted list for rough riding. I quietly parked my delivery in fear and as I was about finishing, the man stood up and left. My boss came to me and requested I see him after I am done delivering.
Upon my return, he took me to the same position he sat with the visitor or supposed security officer earlier in the day, after we both sat, he began.
Mr Duke: Do you know the man you saw me with earlier today?
Me: No, sire.
Mr Duke: But he knows you.
He continued… Well, he explained he has been watching you speed past his plaza every morning and came here upon watching you on bike yesterday, he feels you might make a good Motorcyclist and after asking about your working place, he came by today. He wanted to know if you would fancy the idea of joining his brother at Spain who is into Grand Prix motorcycle racing. He also stated his brother trained so many experienced and popular motorcyclists today. After listening to Mr Duke, I gave out a sigh of relief, I am not going to the police station after all. I asked of Mr Duke's opinion on the issue, and he advised I should try it out if I feel I would do well in it, but it is up to me to decide. I told him I would think about it.
I travelled home for the weekend to discuss the issue with my parents. They asked what my thought over it was and I told them it is worth giving a shot. They blessed and advised me and I left home after the weekend. After I got back, I told Mr Duke I accepted the idea and look forward to meeting the man. Mr Duke took out the complimentary card the man dropped last time he came and called him, we were told to come to Mandy's Plaza just beside the famous Timex statue, a statue so beautiful that I never fail to look at it whenever I ride past every day, no matter the speed I was riding with.
I and Mr Duke set out immediately to the Plaza and on reaching there, we met him and he introduced himself to me as Mr Paul. We sat and began discussion, Mr Duke told him of my accepting the idea and he promised to call his brother and get back at me after that, we greeted him and left.
Next morning, my phone rang while I was preparing for work, it was Mr Paul and he broke the good news of his brother accepting to train me but requested I come down by month end as he is currently overseeing an ongoing race which will be ending that same period. I thanked him over the phone for everything and we hung up.
It was month end, I packed up and was ready for Spain, my parents, Mr Duke and Mr Paul escorted me to the airport and wished me well before leaving. I barely held back the tears when I saw the "I am going to miss you" look on Mr Duke's face. I gave him a warmth hug and thanked him once again for everything before leaving them.
START OF SOMETHING NEW
On getting to Spain, Mr Tom was already in wait at the station, I followed him to the car waiting outside and we drove over to the apartment he prepared for me. He advised I rest and we would incept training tomorrow. Tomorrow came like it never left, Mr Tom took me to the field of practice and we started practicing. My experience with bike riding already made it an easy tutoring for him and the only major thing left to learn was to control the bike as a racing bike is very much different from that which I ride every day, the turns, the pattern. Gradually every lesson sunk into me gradually and after two months and three weeks of practice, Mr Tom declared me ready for MotoGP. I was registered into the Yamaha Team the upcoming season, my kits and ride were prepared, with Mr Tom as the leader, I fitted into the team without stress. I got to know everyone and we looked forward to winning the upcoming season.
THE DAY I, MARC MADE A MARK AND THE FREAKY OCCURRENCE ON FRIDAY
The tournament came by, we kick-started the tournament with 16 points after we came 3rd at Circuit de Barcelona, Spain. I was to race the next one and I came second with 20 points at Masaryk Circuit Czech Republic. Next at Red Bull wing Austria, we came second again with 20 points. I was gradually learning and enjoying the race.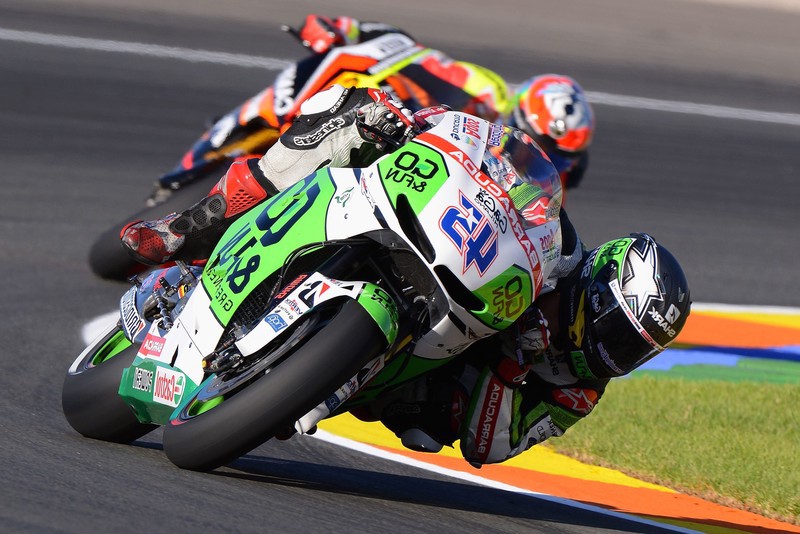 Next at Sepang circuit Malaysia, I came first for the first time with 25 points. Next race at Silverstone circuit, we came first again and carried home another 25 points, totalling 106 points with 5 more races to go. we were atop the charts and second place, Lincheng Team were following closely with 97 points after winning one, ending second and third twice. The next race at Buriam international Circuit Thailand, we won the race again with 25 points and Tony Peters team came 7th with 9 points. This left us with 126 points and Tony Peters team at 106 points with four races to go. I was to race the next one at Mugello circuit Italy, as I was leading the race, it started raining and a white flag was shown to signal a halt and change of tyres, I felt so bad and struck the handle of my bike too hard and felt this pain on my shoulder. I noticed I must have fractured my bone but I stubbornly wanted to conclude the race I started. I managed to continue the race after pretending like nothing happened and we came fourth while Tony Peter's team came first as I raced through pains.
Mr Tom and the team got to know of the injury after I have finished the race and they were not happy about it, I should have been replaced and, we might not have finished fourth. I apologized sincerely, they accepted and praised me for finishing fourth despite racing with an injury.
I was administered for check-up and was diagnosed with a broken collarbone and I underwent treatment. The race continued without me but I was at the treatment table all smiles because I was able to amass much points for the team before my injury.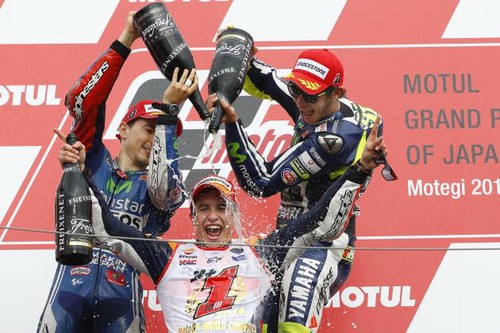 I recovered in time for second to last race at TT Assen Circuit Netherlands, we were already 20 points above Tony Peter's team and a first second or third position would see us win the season. I wanted to be the one to race the decider, to atone for my past mistake. I ended up winning the race by a tiny margin as I was chased to the death by Tony's favourite racer and so we won the season. CHEERS!!!
THANKS FOR READING..