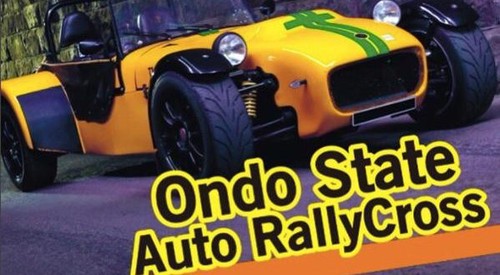 We had an ondo state motor rally over the weekend, probably a formula one event in ondo state. You could imagine what we've been seeing on air live in ondo state and it was really massive over the country, we have guys that came from gombe, kaduna, zaira, Lagos, Abuja every where and there we have like three or four white drivers, there's a Lebanese guy and I think with an italian driver, it was so real and a fantastic event and if you were a sport lover and you are not in that event you've really missed a lot or even if you are a tourism lover in ondo state generally and you ain't in that even there's a next year event, It's going to be annual event right now and the sponsor also promise that another one will come again next year, and this one happen to be the second event so another one will be coming next year, and you can be there to feel what the fans out there actually use to feel. There was an off race road and there was also an on race road at least in every scene that you've been seeing in formula one or Dakar race of this world was present and just like what happen in Brazil GP last weekend, exactly the same thing happened in ondo state motor rally..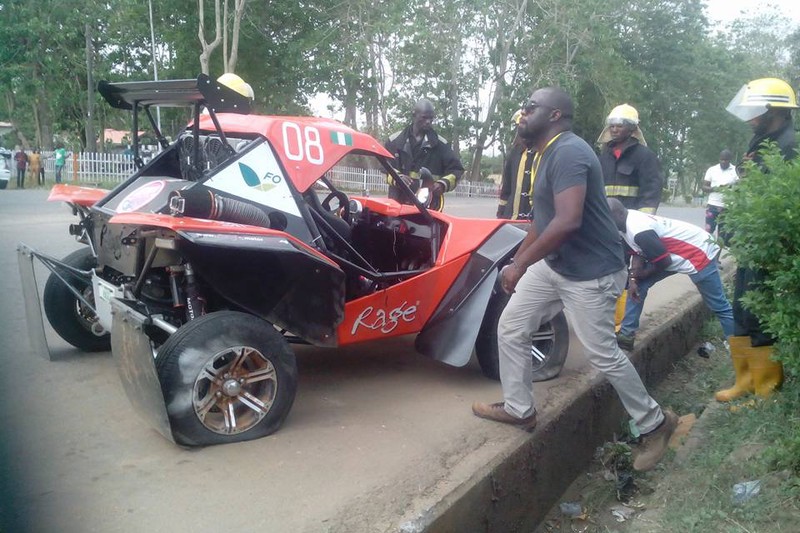 Antonio, a tiger driver (brown is the colour of the car and is been powered by toyota engine, a brown super car) he was leading the race by 30 secs on the eight mark, he's going to over take a back marker in the form of nagode from gombe driving a BMW as he was trying to over take him he pass him by a full lap but they crash into each other and that was the end of Antonio, the guy is a back maker and and suppose to give him way but unfortunately he crashed his car.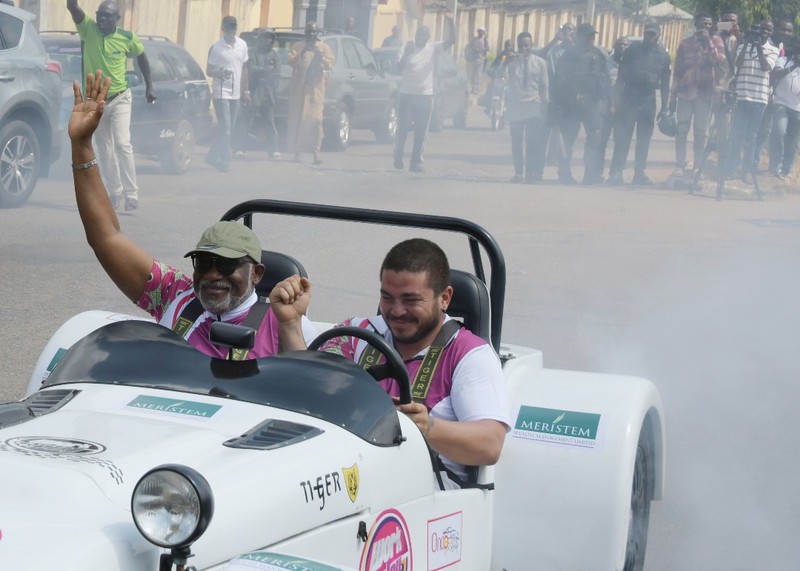 And when you look at the excitement, there was a power bike race and the most beautiful thing that happened was that the organizer brought it down home and allowed the local bike riders to have their race too and even people were really concerned about the safety but the organizer put everything to shape they have to keep these guys up, they ensure that all of them were wearing their element, it was for real the locals and everybody was in the excitement. If we could take sport development in Nigeria like that, as a matter of fact the BBC crew were there the super sport crew were present also, I could only brush this for a while and can't put in the experience but people felt it as it was. If these continue it's a huge thing for ondo state, a huge development, locals were employed and more than 250 people were paid to work, there were marshals who clear the road , and to also block the road, it happened in ilara mokin also and all of these drivers that came from all part of the world interacted with the guys they met at the event and some of the organizers have been here for like two weeks, in the economy aspect of it, it's so huge and I think we can only get better from here because the organizer have vow that this will never going to stop that it's going to continue and already am looking forward to next year edition.
Eventually if they work on it and build on it, it will bring out an economy value , and we have a dedicated street road where we can do very well for an example akure to idanre for instance, all road leads to idanre when it comes to tourism and we have a gulf court there, and have maybe a bit of turn one turn two turn three along idanre road so that it become really very exciting, and we could actually lead the way if we have some of these sponsors behind it . Motor racing is money spining , they spend a lot of money even these news media to cover these things and then you know if we have some of these people coming around to popularize the event, most of these people will come and we could actually be the racing capital in Nigeria if not Africa because not that much of motor rally is actually happening in Africa, even the one that is called Dakar there's use to be Paris to Dakar rally is no longer even taking place in Africa, it take place in Dakar but there is no state where it take place in Africa, so we can seriously build on it because it brings a lot of money ,a lot of sponsors and It could get some of the car manufacturing giant and some of the other companies that get the accessories could actually come in and another thing I notice is that it's a very annoying part that we misbehave on the road, a lot of Nigerians go to other countries western nation they behave very well on the road but when they come to Nigeria they misbehave and the government here probably because of facilities and all that, to curb that is to build speed breakers that we call bumps on the road. But it speaks to us that why do we need to put speed breakers on the road when we can actually catch those that over speed on the road, fine them a lot of money, ban their drivers licences and all those things, it bring a lot of money also into government rather than put speed breakers , remove them and replace them again, these are some of the things.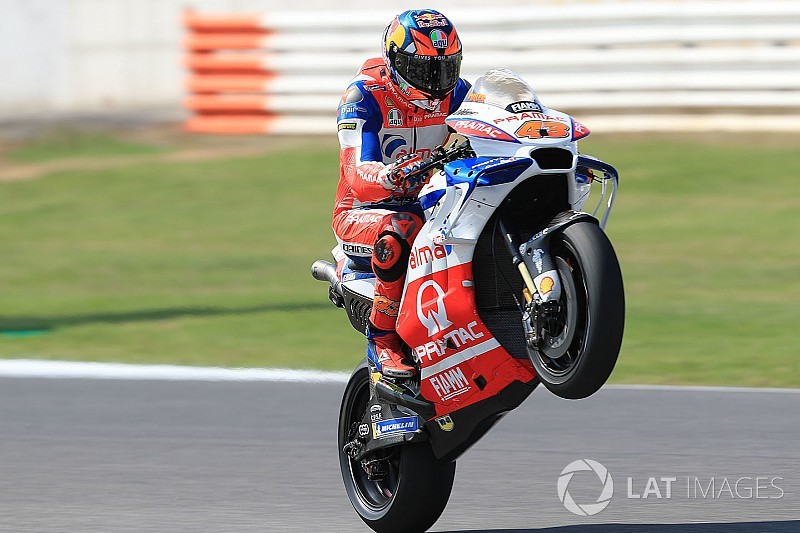 I was fascinated about the motor gp3 a 15 years old guy actually won and it was his first grand prix wildcard oncu made history and then by been the youngest ever winner of a ground prim his name is. And it sounds like a Turkish name, and I was thinking about these okada riders just waste their bones and their lives at least they can be introduce into some of these rallies and they can actually meet with some people around the world by doing that there's a lot we can use to attract home grown talent with motor rally because it also has a lot of economy value.
Thanks for reading kindly upvote comment and follow...