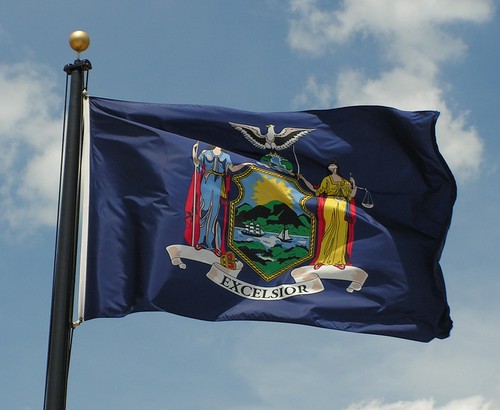 By Zane Miller
As of the 2021 racing season, there have been 189 drivers in the Cup Series with their hometown listed in New York. So far, drivers representing the Empire State have taken 36 wins, 229 top-fives and 604 top-10s in 3,303 starts.
5. Al Keller (Active 1949-56)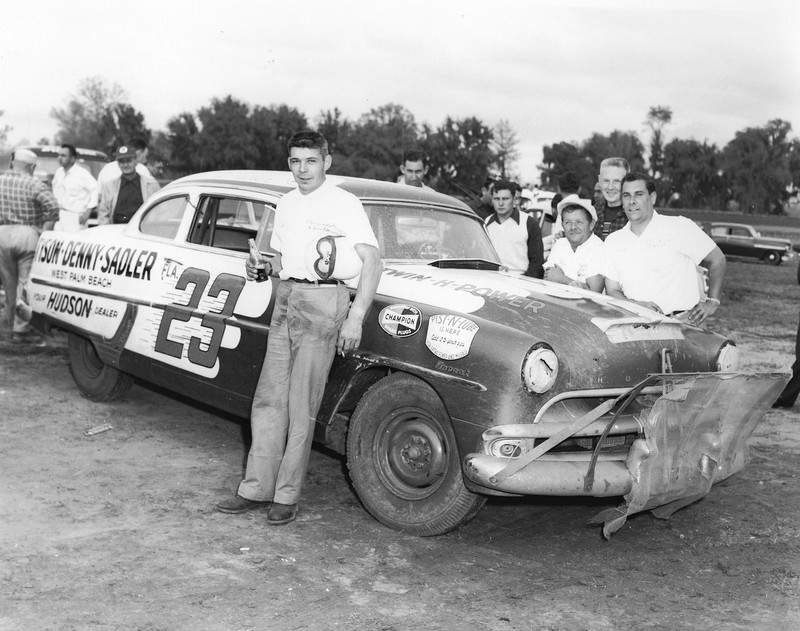 Keller picked up two wins, seven top-fives and 12 top-10s in 29 starts, winning at Oglethorpe Speedway and Linden Airport both during the 1954 season.
4. Steve Park (Active 1997-2011)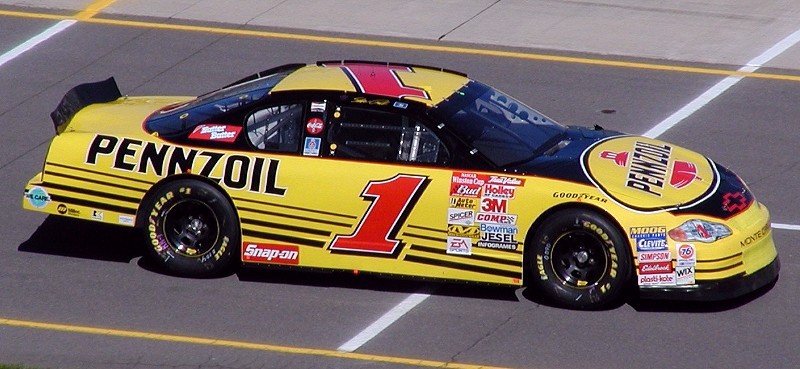 Park earned a pair of victories along with 12 top-fives and 35 top-10s in 183 starts, with his signature victory coming at North Carolina Speedway (now Rockingham Speedway) in 2001, coming a week after the death of Dale Earnhardt, his team owner at the time. Park's best points finish came in 2000 as he took the 11th spot.
3. Jim Reed (Active 1951-63)
Reed claimed seven wins, 38 top-fives and 47 top-10s in 106 starts, as his best points result was in 1959 as he finished ninth in the final standings.
2. Geoffrey Bodine (Active 1979-2011)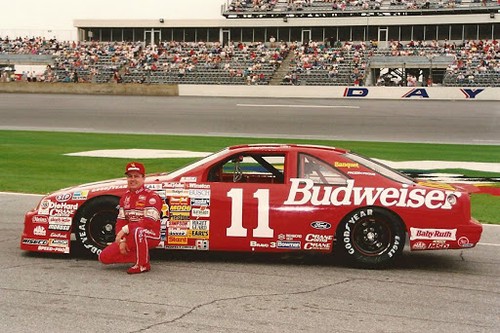 Bodine took 18 victories, 100 top-fives and 190 top-10s in 575 starts. Bodine scored the victory in the 1986 Daytona 500, as well as winning rookie of the year honors in 1982 and finishing in the top three in points once, taking the third spot in the final standings in 1990.
1. Bill Rexford (Active 1949-53)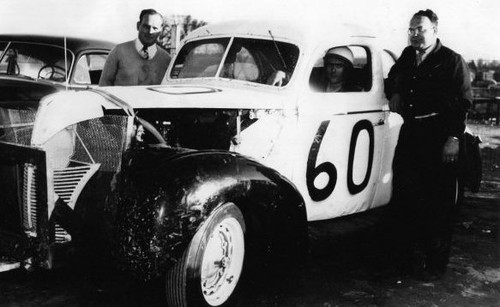 Rexford took one victory, eight top-fives and 17 top-10s, but what puts him in the number one spot on this list is winning the 1950 Cup Series championship. Rexford needed some help to do it, as Lee Petty would have won the championship if not for being penalized 809 points for competing in non-NASCAR sanctioned events. As of this writing, Rexford is the only eligible driver to win a Cup championship and not be inducted into the NASCAR Hall of Fame.

List of Cup Series drivers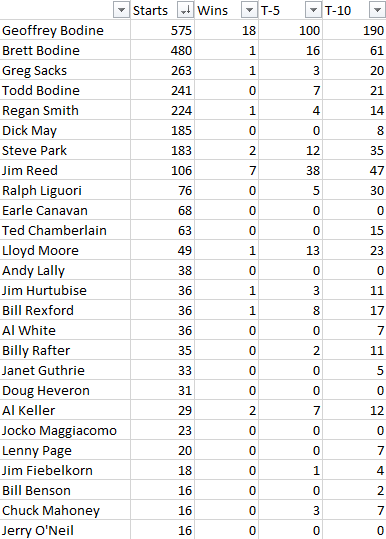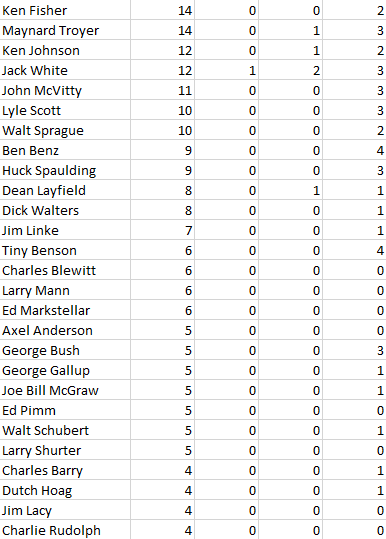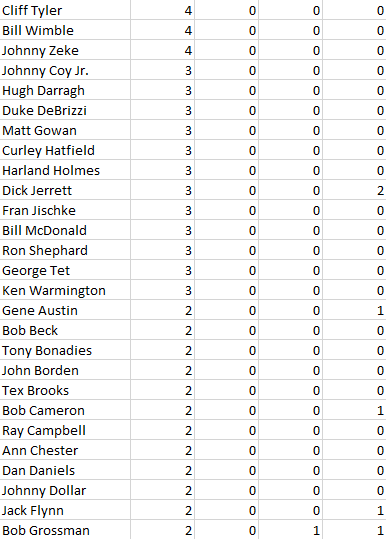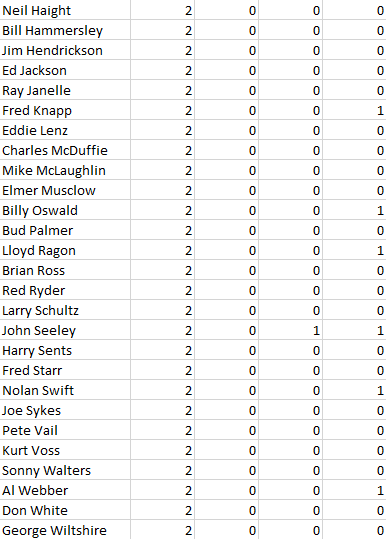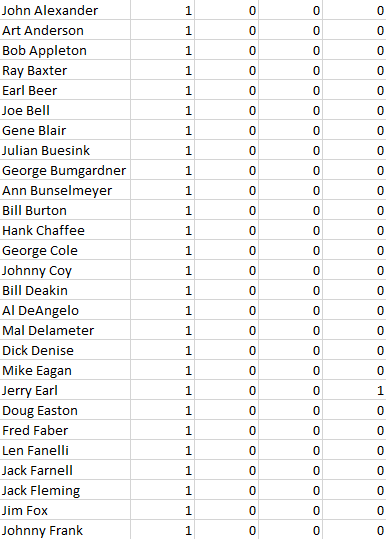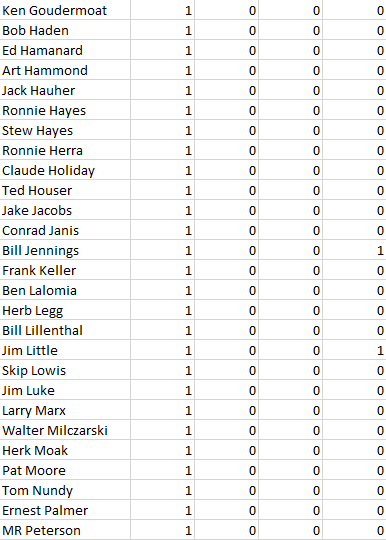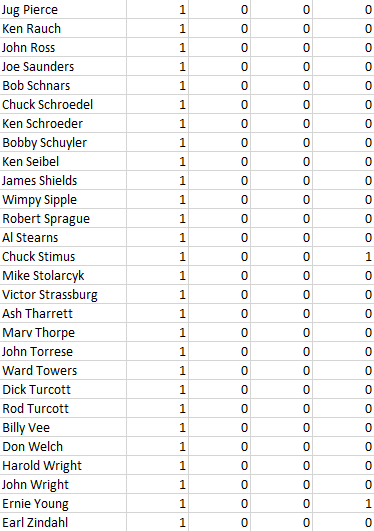 Follow me on Twitter: https://twitter.com/Zmiller_82