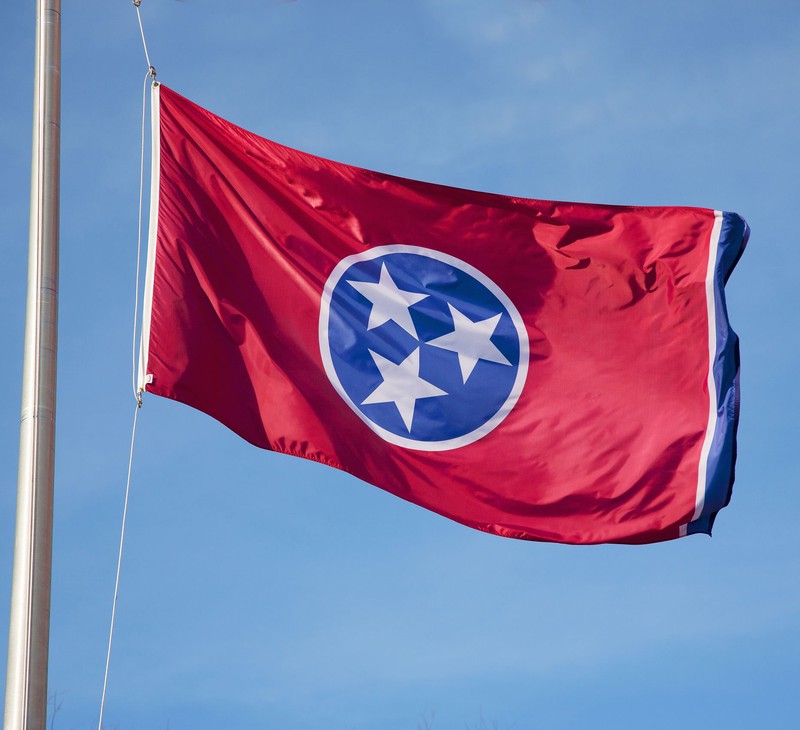 By Zane Miller

As of the 2021 racing season, there have been a total of 91 drivers in the Cup Series with their hometown listed in Tennessee. So far, drivers representing the Volunteer State have taken 102 wins, 511 top-fives and 1,205 top-10s in 4,498 starts.
Currently, Tennessee is represented in the Cup Series by Chad Finchum, who made his debut in 2018.
5. Paul Lewis (Active 1960-68)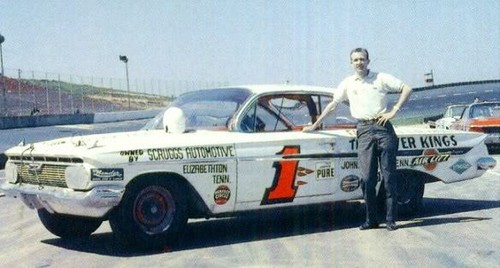 Lewis earned one win, 16 top-fives and 45 top-10s in 114 races, winning at Smoky Mountain Raceway (now Smoky Mountain Speedway) in 1966. Lewis took his best points finish of 14th during the 1965 season.
4. Joe Lee Johnson (Active 1957-62)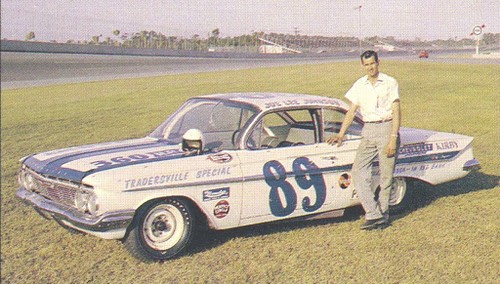 Johnson picked up a pair of victories with 10 top-fives and 20 top-10s in just 55 starts, becoming the first-ever winner at Charlotte Motor Speedway in 1960. Despite starting only half the races during the 1960 season, Johnson still claimed his best points finish of 13th.
3. Bobby Hamilton (Active 1989-2005)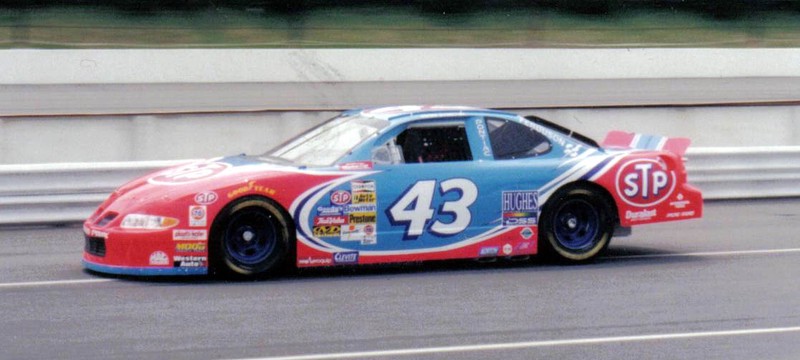 Hamilton won four races with 20 top-fives and 67 top-10s in 371 races, winning rookie of the year honors in 1991. Hamilton took two top-10 points finishes during his career, with his best result of ninth coming in 1996.
2. Sterling Marlin (Active 1976-2009)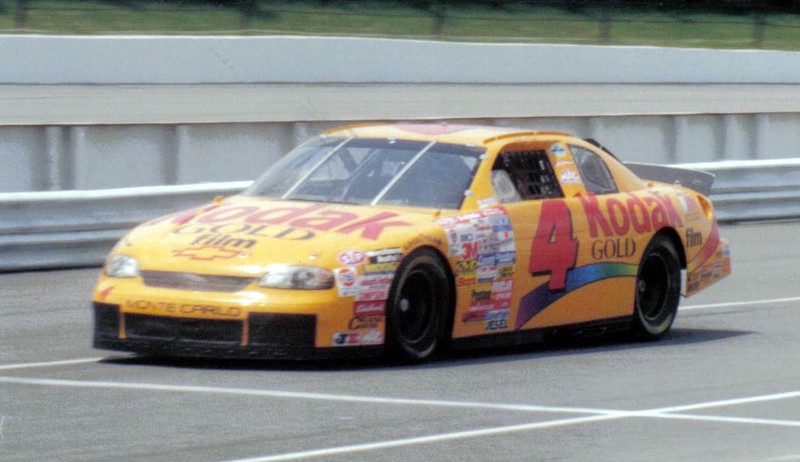 Marlin took 10 wins, 83 top-fives and 216 top-10s in 748 starts, as he claimed the 1994 and 1995 Daytona 500s, along with his rookie of the year award in 1983. Marlin also finished in the top-three in points twice, coming in third in the 1995 and 2001 seasons.
1. Darrell Waltrip (Active 1972-2000)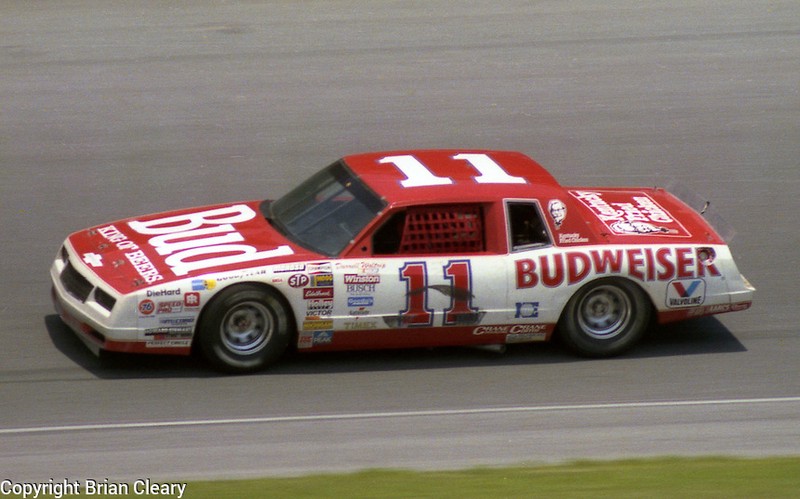 The only Cup Series champion on this list, Waltrip won 84 races with 276 top-fives and 390 top-10s in 809 starts, claiming championships in 1981, 1982 and 1985. In addition, Waltrip also won the Daytona 500 in 1989 while finishing inside the top three in points six times over the course of his career. In 2005, Waltrip was inducted into the International Motorsports Hall of Fame and, in 2012, joined the NASCAR Hall of Fame as well.
List of Cup Series drivers (current drivers highlighted in yellow)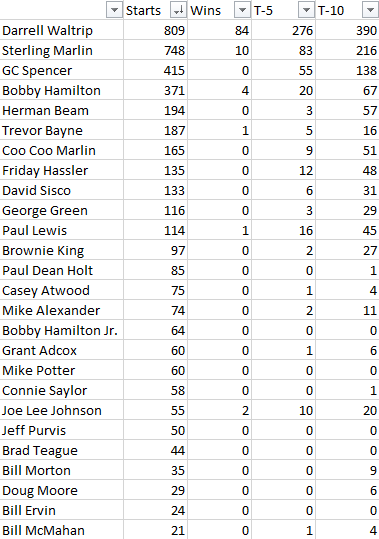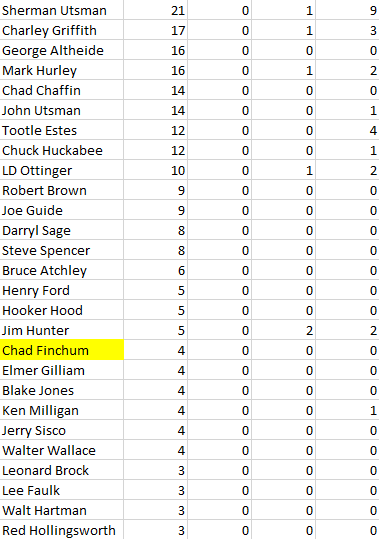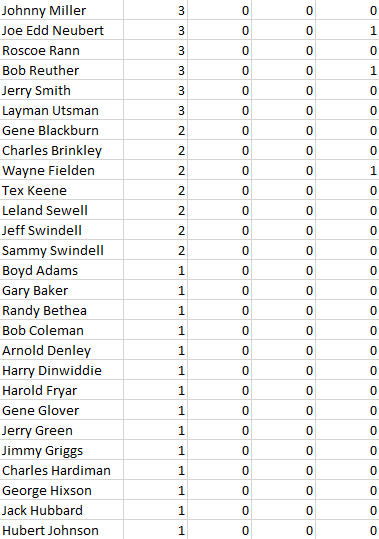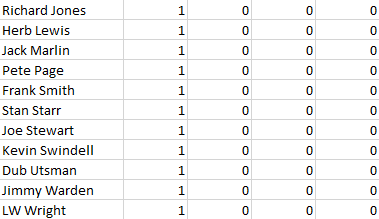 Follow me on Twitter: https://twitter.com/Zmiller_82