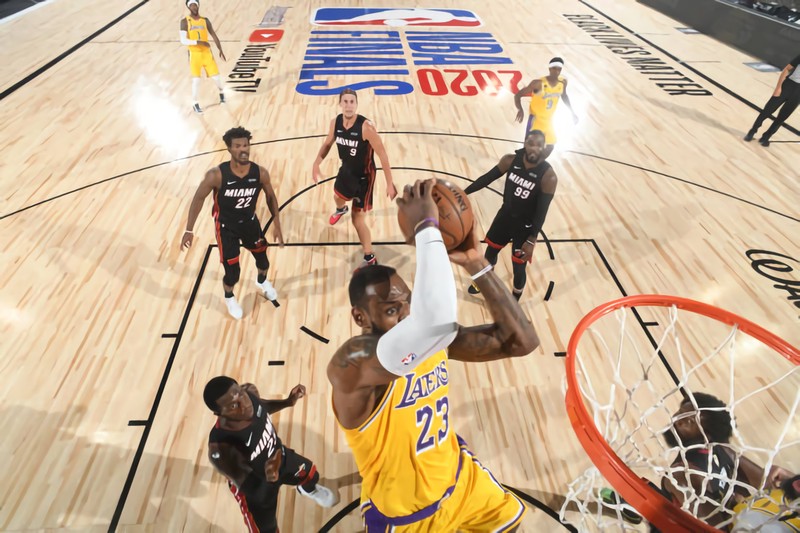 The Los Angeles Lakers and the Miami Heat will be ready for their first match in the stellar and elegant series of the final stage of the league, which will define the new champion. It will be a luxury game that we will be able to enjoy to the fullest.
Game Impressions and Analysis
The game would start with a high percentage of field and the teams being very precise in their offensives, Miami would take a slight advantage in the score but Los Angeles would respond through the perimeter and equal the duel, Jimmy Butler would score from medium distance, Jae Crowder took a shot from the perimeter and Miami extended the advantage to 13 digits, Rajon Rondo would respond with a half-distance shot, Caldwell Pope would shoot 2 consecutive shots from the 3-point line and shorten the advantage, the period ends with the Lakers winning by 1 possession
Jimmy Butler converted an effective shot from the perimeter and shortened the lead, Tyler Herró scored from the line, Anthony Davis scored from the perimeter and gave the Lakers the lead, Danny Green scored from half distance, Lakers improved significantly on offense, Jimmy Butler scored a basket on penetration, Lebron James scored with a spin and converted the basket, ending the first half with a 17-digit lead for the Lakers.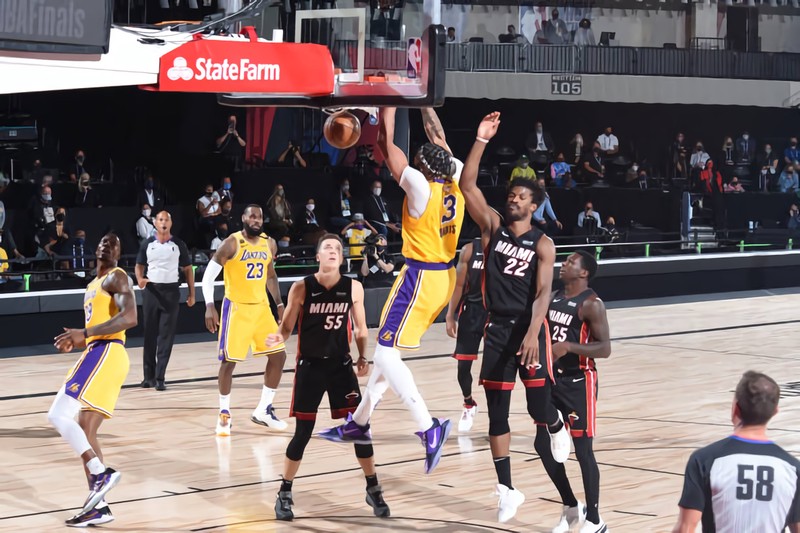 Lakers continued to extend the lead Anthony Davis took the rebound and shot near the rim against the Heat's defense, Lakers' lead looked dangerous, and Miami showed no reaction, Howard would assist Davis and he turned it around forcefully, Iguodala shot a half distance shot, Nunn scored a penetration basket per board and diminished the lead, ending the fourth with a 25-digit lead for Lakers.
Kendrick Nunn scored one tray per board trying to shorten the wide lead, Olynyk assisted Solomon Hill who scored in penetration, LeBron James turned the ball over with forcefulness, Tyler Herró scored from half distance, Nunn turned the ball over and then scored a shot from the perimeter trying to discount the lead, ending the match defeating Lakers 116 - 98 to Heat in the first match of the finals.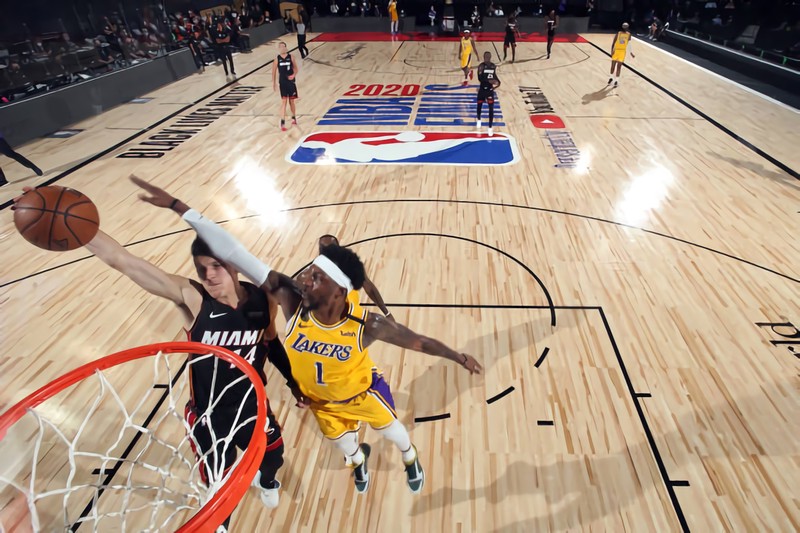 Best Performances
Anthony Davis 34 Pts. 9 Reb 5 Ast.
LeBron James 25 Pts. 13 Reb. 9 Ast.
Kentavious Caldwell-Pope 13 Pts. 2 Reb.
Leave me your impressions and opinions about the meeting and we will establish a true luxury interaction.