At the opening of the new 2018-19 NBA season the first quarter between Celtics Vs Sixers began with imprecisions but very even, finishing this first episode 21 by 21 Pts.
Second Quarter
He made his first inaugural points with Celtics Gordon Hayward, Irving began disconnected and at this point had 0-8 field shots, but Simmons Sixers hands kept the scoreboard close and finishes the second quarter 47-42 in favor of the Boston Celtics.
Third quarter
Started the 3rd quarter with a good assist from Horford to Baynes, Irving would debut on the scoreboard with his first 2 points but from the line of free throws, later a flip through the middle of Jayson Tatum's painting gives Celtics a 14-point lead. He finishes 3rd quarter winning Boston by 11 Pts.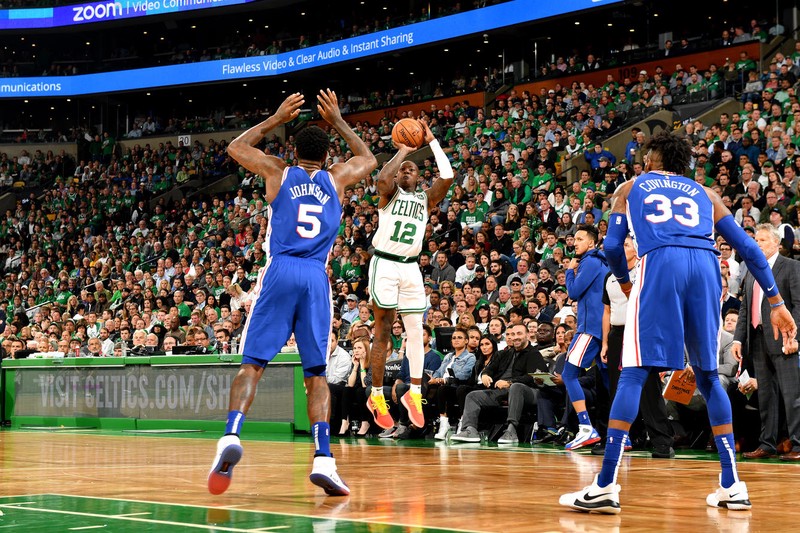 Last quarter
It begins with a well-taken triple Jaylen Brown then a few minutes later a great assist from Baynes to Irving opens the scoring by 17 Pts. In favor of Celtics, in this fourth final Boston took control of the game with a big offensive mostly from the perimeter.
Good inaugural game that opens the doors of a season that will be very attractive and interesting, wins Boston Celtics 105 to 87 to the Philadelphia Sixers. The biggest scorer for Celtics was Jayson Tatum with 23 Pts, 9 Reb and 3 Assists.
Leave me your comments and opinions about the start of this new season of the NBA.