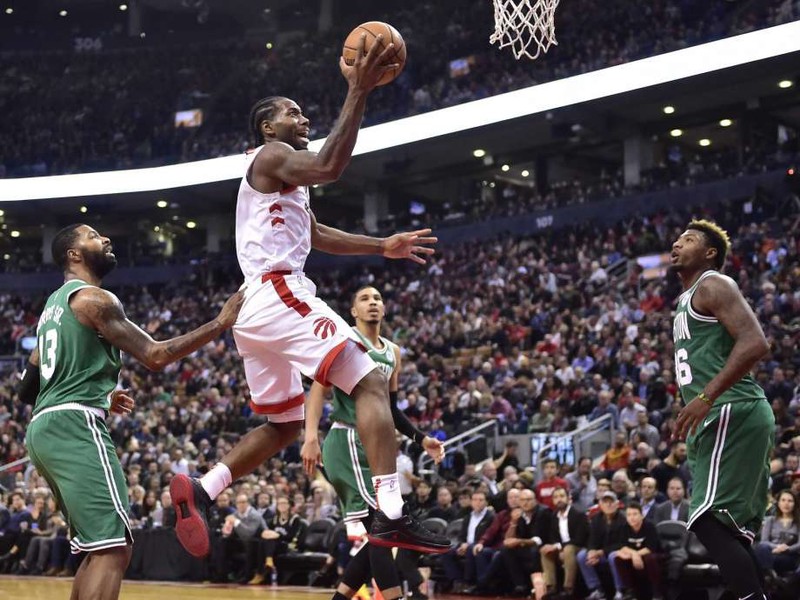 It begins the game with an assistance of Irving to Horford to get a triple and inaugurate the scoreboard, the whole beginning of the game remained balanced until Celtics got some advantage.

In the 2nd quarter Raptors began to approach the hand Leonard, but Boston continued scoring, it should be noted that the 2 teams obviously struggled in defense, Celtics basket some three pointers that gave advantage but Raptors responding to the hand of Ibaka and VanVleet leaving the first half 53 - 49 in favor of Celtics.
Second Half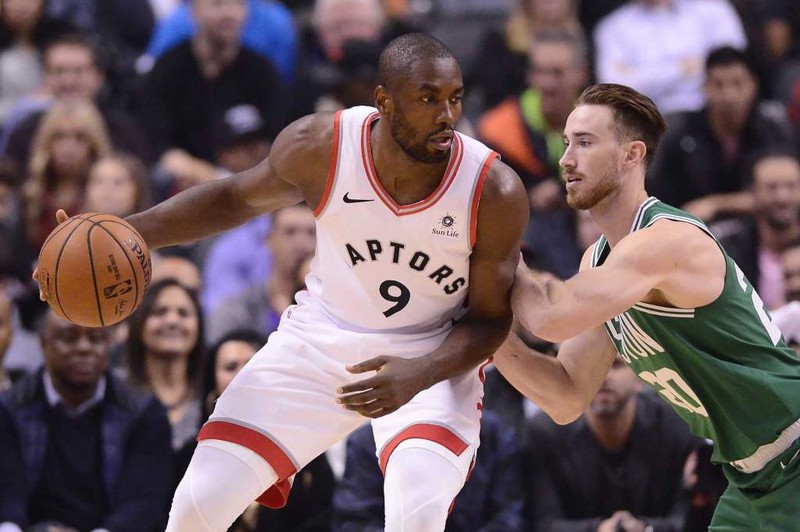 The defense of both teams continued Image source, and the scoreboard was extremely balanced, finishes the 3rd quarter 79 - 82 in favor of Raptors.
In the 4th period in the beginning a great play by Irving in penetration and another excellent play by Hayward with foul and voucher tie the score at 84 Pts. Then Ibaka, Green, Leonard and Lowry were the offensive factor to give advantage to the Raptors in the win against the Boston Celtics, 113 - 101 the best scorer by Raptors was the jewel of the crown Kawhi Leonard with 31 Pts. 10 Reb. And 3 assists.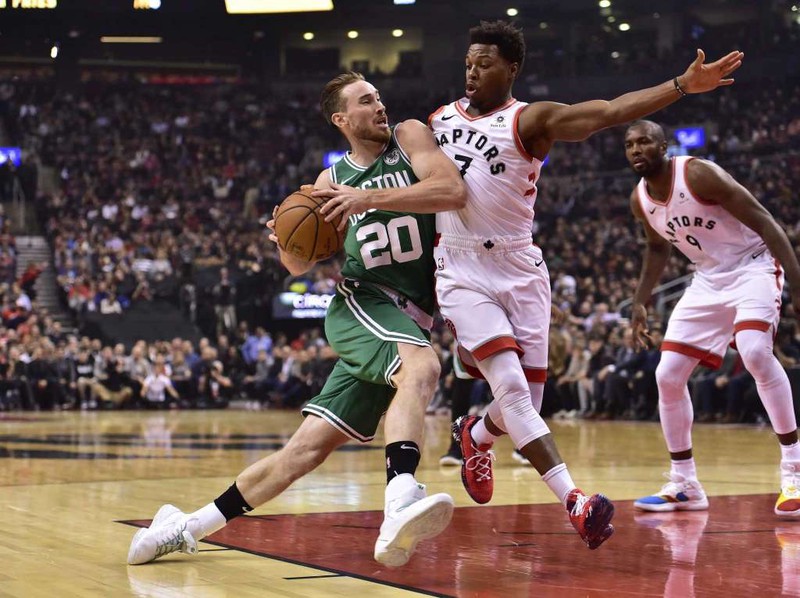 Raptors wins an excellent game with their newly acquired weapon Kawhi Leonard and the underestimated change Danny Green who also contributed 14 Pts. from the bench.
I remind you that your opinions and objective comments are always welcome.