A source from Golden State Warriors told Frank Isola of The Athletic that until now they do not have any idea what would Kevin Durant do on this coming summer free agent season. They are prepared to give him whatever he wants and that everybody in the management wants him to stay. They would be very thankful if he stays, but if he chooses to move they would just be grateful for the last three years that he is with them.

He already has a comfortable position with the GSW when it comes to winning games, that the Warriors are set to move to a new state of the art arena next year, and his Nike shoes are also doing very well that translates to hundreds of millions of sales every year. The Golden State Warriors as a franchise with their excellent management team has nowhere to go but up in the coming years,
So what could move Kevin Durant to move is his basketball legacy. He is already a complete player much like a finished product. What Miami did to LeBron James that turns him to be a championship caliber player, Durant has attained that mindset with the Golden State Warriors team. He already has the skills that only improved with his stay with The Warriors and he also has the winning formula of how to be an NBA Champion.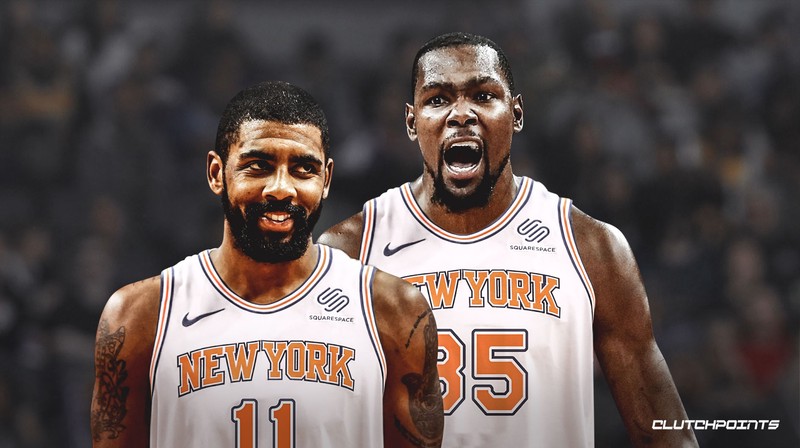 Kevin Durant may want to move out of Steph Curry's shadows and create his own formidable team. The most possible destination is New York Knicks, here he can build that team with Kyrie Irving as partner who according to rumors he already has built a bond of friendship. With these two on the roster can be a threat to any team in the league, they can also build another level of basketball legacy, this time the two of them being the front runners.
With this reasoning, we can eliminate the possibility of Lakers as Durant's destination. If he wants to get out of Curry's shadow that makes no sense to be under LeBron's shadow this time. One championship run with the New York Knicks would certainly be worth more for his reputation than winning multiple titles on any team in the league.
Where do you think would Kevin Durant be heading next season? I am 80% positive that it would be New York Knicks, how about you?
Here is a take from The Herd on a similar topic, why would KD be going to New York Knicks next season: