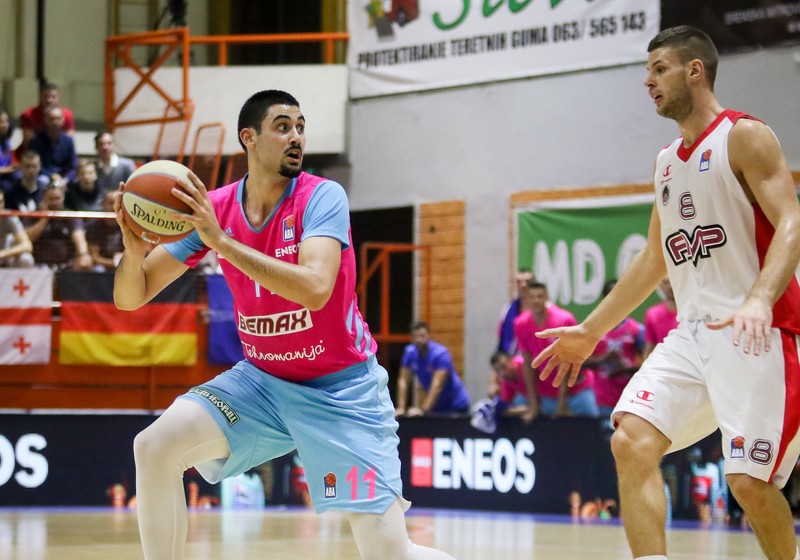 A tons of articles were published about Nikola Jokic, his plays, moves, path in career, records he is breaking, while Nuggets so far are having the best season in last 10 years. He became role model for a lot of kids who are chasing basketball dreams.
But, this is not article about Nikola Jokic. This article is about the club where he began his path to the NBA and the new basketball gem coming from there. I am talking about Basketball club Mega Bemax (ex Mega Leks and Mega Vizura) and young Georgian Center Goga Bitadze (212 cm tall, 1999 born).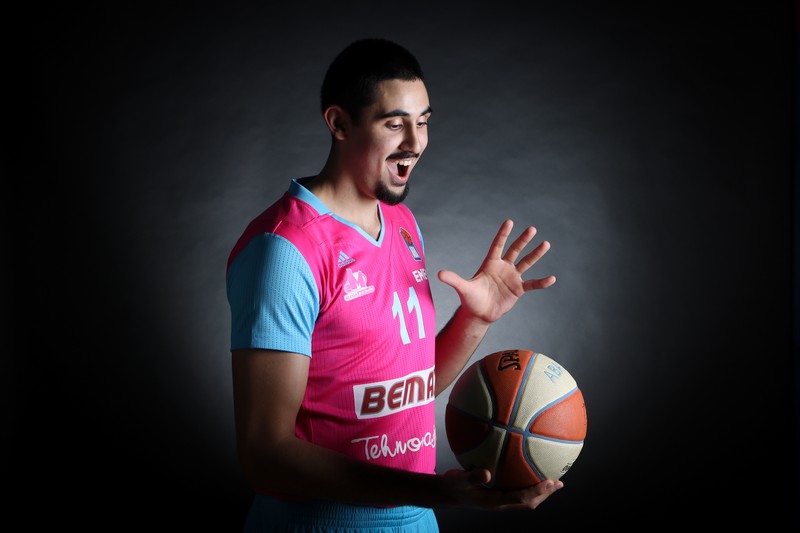 If you follow NBA, you probably heard of Mega Bemax, basketball club from Serbia who had 3 times 3 players picked on NBA Draft (2014 - Jokic, Micic, Dangubic, 2016 - Luwawu, Zubac, Zagorac) and 2017 - Cancar, Jaramaz, Kaba). Also, Boban Marjanovic player there in 2012/13, being chosen as MVP of Serbian Basketball League. But beside that, you probably saw their specific uniforms with dominating pink color.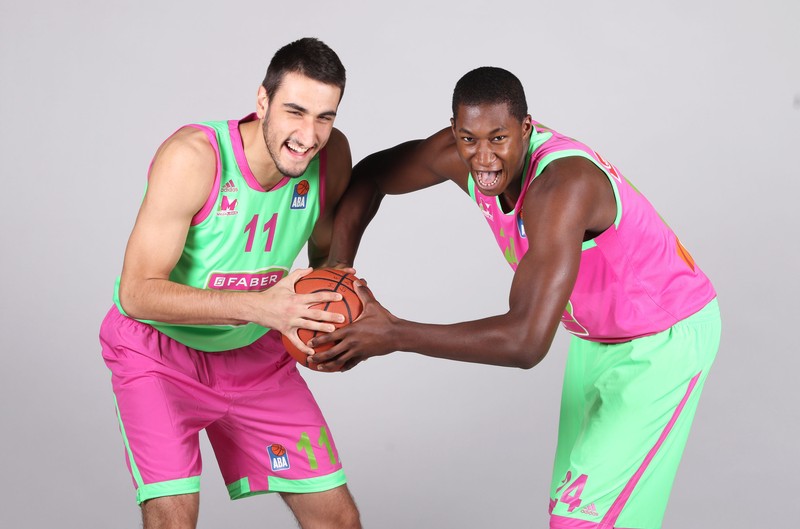 This season that hasn't changed a lot, still pink colors, still young players and NBA prospects. But their main story this year is center Goga Bitadze, who they currently loaned to other team (Buducnost VOLI) to play in Euroleague, strongest basketball competition in Europe. After the loan, he will come back in April to Mega Bemax.
The current NBA Draft projections for him are middle to late 1st round pick, but remember, Nikola Jokic was 41st pick.
Couple a days ago, he was one of the best in his team's win against Euroleague champions Real Madrid 73:60, he had 13 points, 10 rebounds and 3 blocks.
This season in Euroleague for 25 minutes per game, he is averaging 14.4 pts, 7.4 reb, 3.2 blk with PIR 20.2! As he is still 19 years old, the youngest 2 players after him in top 20 in Euroleague are born in 1994 (one of them Vasilije Micic was Mega's player and drafted in 2014) so you can see how big is this success.

Some of his highligts:
His path is also very interesting as Jokic's. He came to Mega in 2015 as a 16 years old, as unknown player that didn't look to good physically, even little chubby. In first season with U17 Mega became champion of Serbia. In 2016/17 with U18 team was second in Europe and chosen in All-tournament team. In 2017/2018 played for first team averaging 11.8 pts, 6.9 rebounds and 2.1 blocks. With U19 team won junior ABA league and was chosen for the MVP of the Tournament.
This season he continued to improve drastically in all aspects of his game. For Mega Bemax in ABA league he averaged 17.5 pts, 7 rebs, 2.3 blk and 21.5 PIR. Last season in ABA he was shooting 22.2% for 3p, this season in Mega 46.4%.
After being loaned until the end of April to Buducnost, in his first 2 games in Euroleague for 25 minutes per game averaged 20 pts, 7.5 reb, 3.5 blk and 26.5 PIR.
The main thing about Goga Bitadze at the NBA draft is to be picked from the team that will give him chance from the start. He is absolutelly dedicated to basketball and further improving. Highly energetic player, excellent in protecting the rim (last season 2nd blocker of ABA league, this season no 1), good shooter, many positives aspects in his game.
Remember his name, Goga Bitadze.