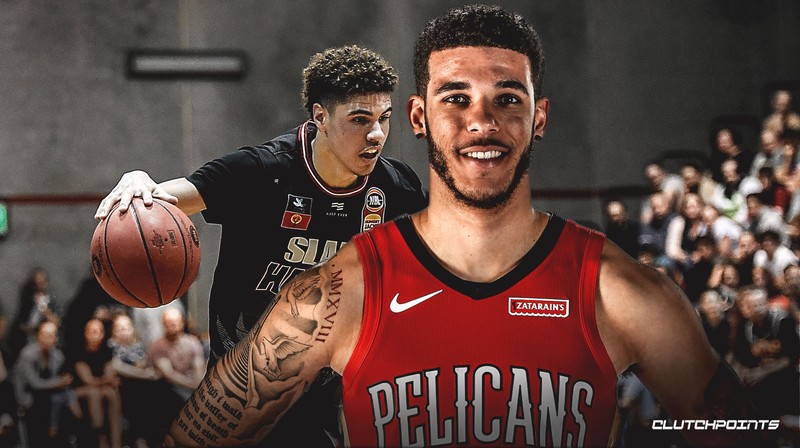 Hello Scorum Fans! Today I present to you another Episode of NBA Highlights, and for today's episode, we will talk about the hottest and latest News inside the NBA! So, let's get right into it!
Lonzo Ball was the second overall pick in the 2017 NBA Draft. And as a second overall pick, there are a lot of expectations from the people. Lonzo didn't live up to the expectations in his early years but he has shown some flashes. And to this point, he has now developed to one of the best pass-first point guards in the league and he continues to get better.
Ball has a family of ballers. His younger brothers were also playing basketball and the youngest of them LaMelo Ball is making a name for himself. Lonzo Ball believes that LaMelo has the chance to become a better p0layer than him.
LaMelo is currently playing in the NBL. And at the age of 18, he has been playing outstanding basketball against grown men and he's showing that he can be a top 5 draft pick in the 2020 NBA draft. If he keeps playing this good in the NBL and continues to get better, there is no doubt that he can be a top pick in the 2020 NBA draft. What do you think? Can LaMelo become a better player than Lonzo?
Promo Links:
https://www.sportstalksocial.com/@dwin0603
https://friendster.io/dwin0603
https://www.facebook.com/hooppress/
https://www.facebook.com/nbacourtvision/?modal=admin_todo_tour
https://jamaa.com/profile/dwin0603