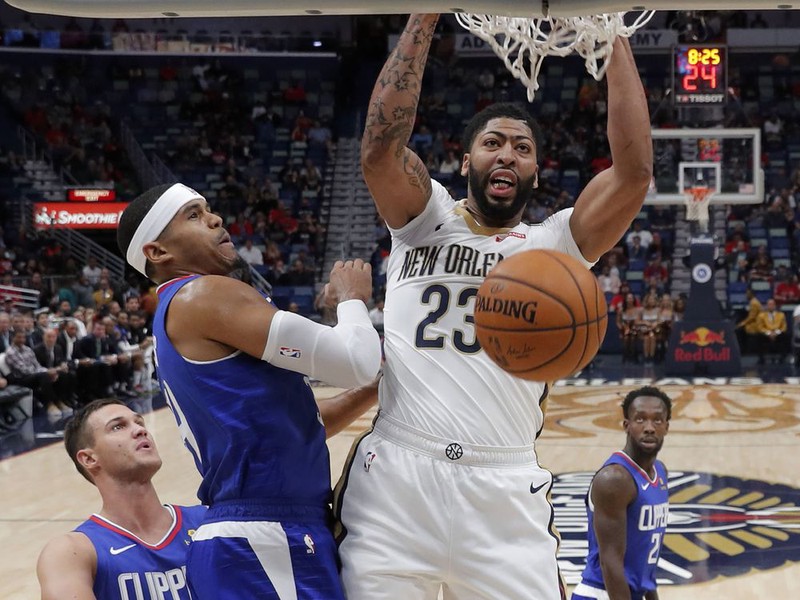 Game Recap
Anthony Davis once again shows his brilliance as he led the Pelicans to beat the Clippers, 116-109 on Tuesday night. The addition of Julius Randle and Elfrid Payton has been a great impact for the team as they add more fire power to the team despite losing key players DeMarcus Cousins and Rajon Rondo. Mirotic also provided more offensive power to help the Pelicans grabbed their third straight win to start the season.

It was a close game in the first quarter as the Pelicans lead by one to end the quarter 27-26. In the second quarter the Clippers took some edge and took the lead to end the first half leading 62-59. The third quarter was the game changer as the Pelicans outscored the Clippers 32-22 led by Anthony Davis' dominance defensively to make some stops. In the fourth the Pelicans still matched the Clippers in scoring and the third quarter edge helps the Pelicans get the win.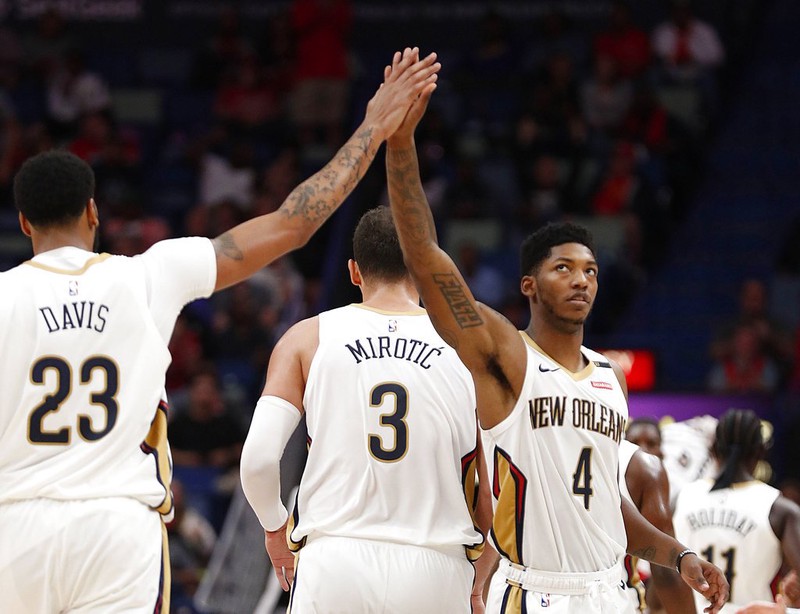 Stats
Anthony Davis finished the night with 34 points, 13 rebounds, 2 assists, 1 steal and 5 big blocks. Elfrid Payton had himself a great night contributing 20 points, 6 rebounds, 6 assists and 3 steals. Nikola Mirotic continues his great scoring since the past 2 games and added 18 points, 12 rebounds and 1 block. He couldn't get his three pointers going as he shot 0 for 6 from three point distance.
Julius Randle was a nice piece off the bench as he recorded 18 points, 5 rebounds and 1 steal shooting 55.6% from the field. E'Twaun Moore also played well as he added 14 points, 2 rebounds, 2 assists and 1 block.
For the Clippers, Tobias Harris once again led the Clippers in scoring finishing the night with 26 points, 9 rebounds, 3 assists and 1 steal. Harris shot 50% from the field. Danilo Galinari also bring damage to the opponent as he drops 24 points, 6 rebounds, 1 assist, 1 steal and 1 block shooting 53.3% from the field.
Defensive specialist Patrick Beverley finished the night 2 assists shy of a triple-double as he recorded 12 points, 10 rebounds and 8 assists. Meanwhile Lou Williams scored 17 points with 3 rebounds and 1 assist. Sweet Lou shot 53.3% from the field. Montrezl Harrell played great defense as he added 12 points, 6 rebounds, 1 assist, 2 steals and 2 blocked shots.
Next game for the Pelicans will be against the Brooklyn Nets at home on Friday night while the Clippers will visit the Houston Rockets also on Friday night.