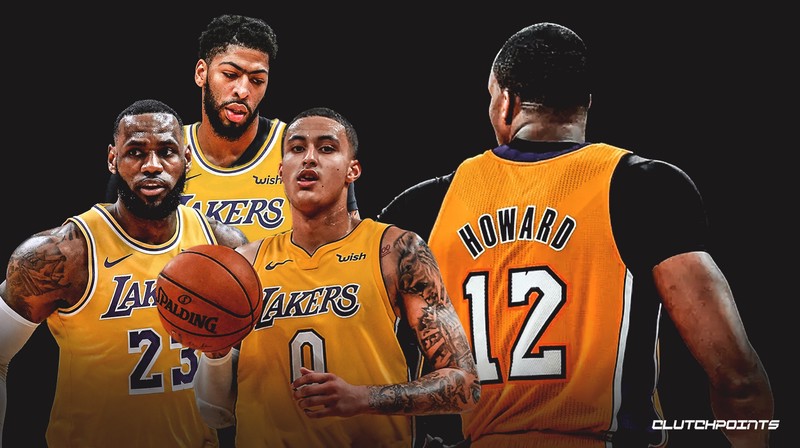 What's up basketball fans! I am here again @dwin0603 to give you another exciting basketball discussion for another episode of NBA Talk, and today we will talk about the latest news and updates for the 2019 offseason! Let's start!
As the Los Angeles Lakers search in desperation for a center that will replace DeMarcus Cousins after his injury, Dwight Howard has given another chance as the Lakers signed him to fill Cousins' role. Despite all the negative things and criticism about Dwight, the Lakers still took a chance on him. And with Dwight's reputation in the league these days, nobody thought of him as a great addition to the Lakers' roster.
There must be something in him that Rob Pelinka saw to make him decide to sign him. Is it because Dwight knows his role with the team and willing to play whatever role the Lakers will give him? Or maybe the Lakers still look at him as an asset to the team.
And if you asked Dwight Howard about his thoughts on returning to the Lakers, he only has one thing on his mind, it's about winning a championship.

Back in his prime, Dwight's problem is always about his wrong mindset. Including his self stats and sometimes his off-court activities. But now, his mindset is to win, work hard and help the team. Maybe this is the right mindset that can help him as a player and to also help the team achieve their goals. Let's see if Dwight Howard has developed as a more matured player.
That is all for today folks! I would love to hear your thoughts about this article, so drop your comments now and let's have some basketball talk. 😁

Promo Links:
https://www.sportstalksocial.com/@dwin0603

https://friendster.io/dwin0603
https://www.facebook.com/hooppress/
https://www.facebook.com/nbacourtvision/?modal=admin_todo_tour
https://jamaa.com/profile/dwin0603