The Toronto Raptors who were the host team of the Game 1 of the 2019 NBA finals struck the first blow against the defending champion "Golden State Warriors" in the game one of the NBA finals on Thursday night at Scotiabank Arena in Toronto as the team's power forward "Pascal Siakam" scored a career playoff of 32pts and in which this secured the Canadian team's victory in the first game.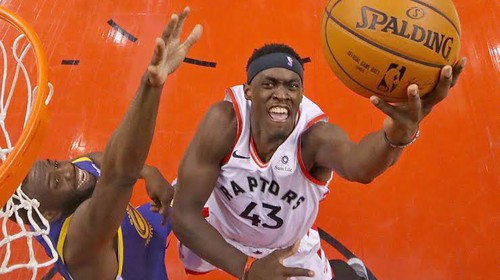 However, Kawhi Leonard's effort who is the star player of the host team can also not be overlooked as he also made 23pts adding to the range of victory for the host team. We also have the efforts of the likes of Marc Gasol who also secured 20pts for the victory of the raptors but it was Pascal Siakam who secured most of the victory.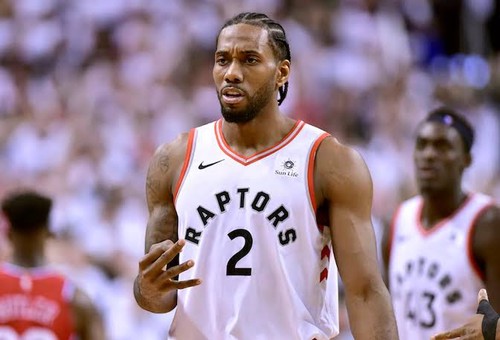 The Golden state Warriors also made relentless efforts to show the host team who is boss as their popular point guard "Stephen Curry" made 34pts, with another 21pts from their shooting guard "Klay Thompson" and an additional 10pts from their forward Draymond Green.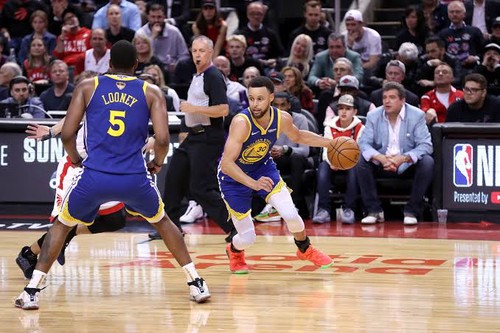 However, all these were not enough to stop the Raptors from securing a victory in the first game of the NBA finals especially with Kevin Durant still out of the game due to an injury but I think the warriors still have a glimpse of hope as he's expected to return at midway point of the NBA finals.
THANKS FOR READING
UPVOTE, FOLLOW & COMMENT!!! (GRACIAS)