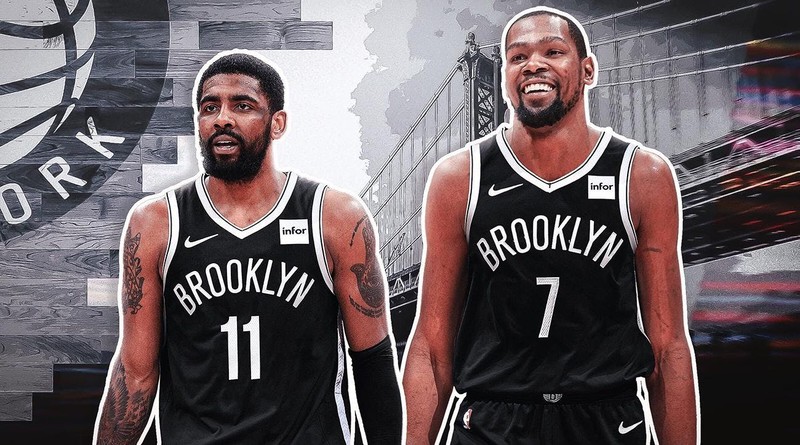 Kyrie Irving & Kevin Durant COMBINED for 48 PTS in three quarters in their first official game together!
It is not bad to be hopeful in times like these, because the New York City was desperately looking for some star studded lineup that will represent the city of New York for a long period of time now. Melo back then is a good representative for the New York Knicks but it is a bit different now with KD and Kyrie putting up a great show for the Brooklyn fans.
Durant was last seen in full season action of playoffs to be precise was in June of 2019 so this is his first real game since, where stats are counted. He is phenomenal with 22 points in only 25 minutes.
Kyrie Irving or Uncle Drew is ballin out there with 26 points knocking down 4 out of 7 treys in only 25 minutes as well. Caris Levert tho is the star of the second unit with 20 points, nine rebounds and five dimes.
This also marks as Head Coach Steve Nash's first win as a coach in the NBA.
K. Irving: 26 PTS, 4 REB, 4 AST, 10/16 FG, 4/7 3PT, 25 MIN

K. Durant: 22 PTS, 5 REB, 3 AST, 3 STL, 7/16 FG, 7/7 FT, 25 MIN
S. Curry: 20 PTS, 10 AST, 4 REB, 2 STL, 7/21 FG, 2/10 3PT, 30 MIN
Nets defeat Warriors, 125-99.