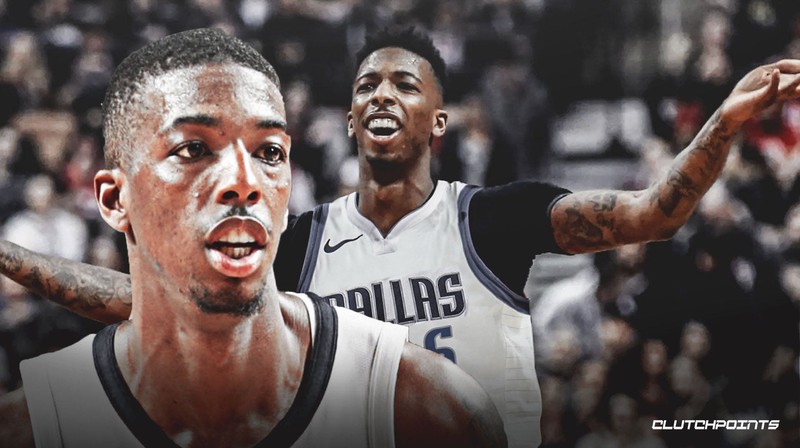 Delon Wright yeah he's gonna probably be the new starting point guard in Dallas this next season of course over the summer they acquired him via a sign-and-trade they paid him and then obviously they signed him by trading a couple draft picks to the Memphis Grizzlies to make sure that they wouldn't match his restricted contract now last year he split time between Toronto and Memphis of course Toronto made that deal to get Marc Gasol from the Memphis Grizzlies and the numbers that Wright put up last season weren't bad 8.7 points per game three point three assists three and a half rebounds three point percentage not his thing.
By any means but when you look at the time that he's the difference between the time he spent with the Raptors and the Grizzlies you can see that there was a difference Toronto seven points two assists two rebounds 33% from three then he goes over to Memphis of course a tanking team they're not the national or excuse me the NBA final winners like the Raptors Memphis 12.2 points per game 5.3 assists 5.4 rebounds and then the three-point percentage dips off because of course his usage rate was so much higher over there with the Memphis Grizzlies but with that increased usage rate you see increased numbers like the minutes or like the points like the assists like the rebounds so he comes over to Dallas where he's probably gonna be a starter.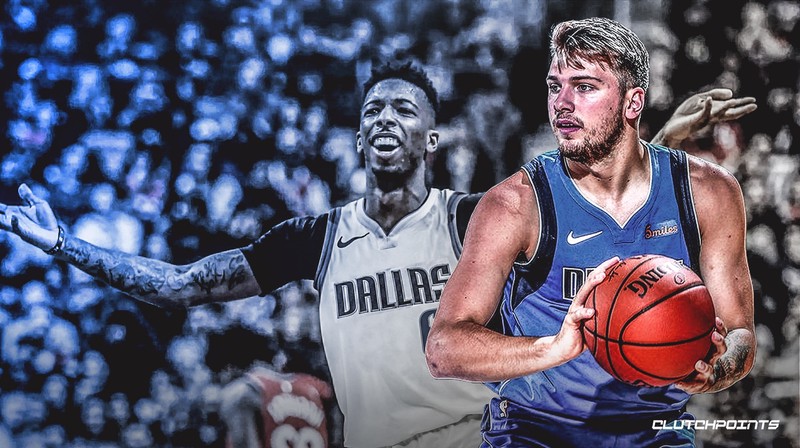 And here's what I think he's gonna put up closer to his numbers in Memphis eleven point two points per game five assists of course he's a really good pass or a good play maker and 3.4 rebounds and then you see the thirty four and a half percent from three and you're like Jimmy how does he jump from 25.6% in Memphis to thirty four and a half in Dallas next year well here's the deal two years ago just two years ago he shot 36.6% from three with the Raptors now he's coming off the bench he had a really good role with that Raptors team.
And in Dallas now he's a starting point guard I think that 3-point percentage will go up because of the open looks he's gonna get now I predict him to be the starter I think the Mavs expect him to start I think most people do but maybe you've disagree so who should start in the backcourt with Luca maybe you think it's Seth Curry maybe you do think it's too long right maybe you're on the Jalen Brunson train heck maybe you want the veteran JJ Barea in there let me know in the comments section below.
PROMO LINKS:
https://www.facebook.com/JulsPorts
https://steemit.com/@julstamban
https://twitter.com › engrjulstam
https://www.facebook.com/hooppress/
https://www.linkedin.com/in/julius-tamban-2a7865167/
https://friendster.io/julstamban
https://medium.com/@juliuseliptamban