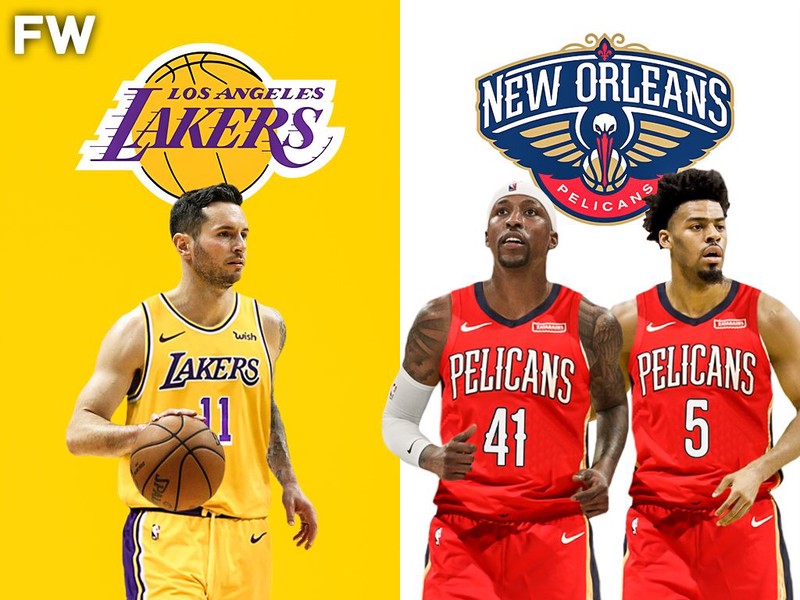 What is up here on NBA EXPRESS and here I am to deliver some rumors surrounding the Lakers hunt for the championship title and ofcourse maximizing what is left of Lebron James tank and with that we need some proven shooters. And JJ Redick is the one player that comes to mind.
What are the chances of landing a JJ Redick or is there anyone having the same streak shooting like a good shooter. I think is what he means that could possibly be acquired to add shooting for us so interms of I'm trading for JJ Redick.
Obviously has been a rumor that apparently the Lakers could potentially be interested in JJ Redick, a great three-point shooter and as we all know he's kind of ending the near of his career and he really does want to be on a championship contending team.
What the Lakers are so into it's definitely a possibility but if the Lakers were to trade for Jay Jay it would be at a really heavy cost and would honestly require that KCP probably denounces his no-trade clause which I'm not sure if he's gonna do.
Trading for JJ would really cost the purple and gold a lot of assets they might throw in some first round picks along with KCP or if not possible a Quinn Cook plus some future drafts assets.
PROMO LINKS:
https://www.facebook.com/nbacourtvision
https://www.facebook.com/JulsPorts
https://www.facebook.com/animecravers
https://www.facebook.com/librengcrypto
https://steemit.com/@julstamban
https://twitter.com › engrjulstam
https://www.facebook.com/hooppress/
https://www.linkedin.com/in/julius-tamban-2a7865167/