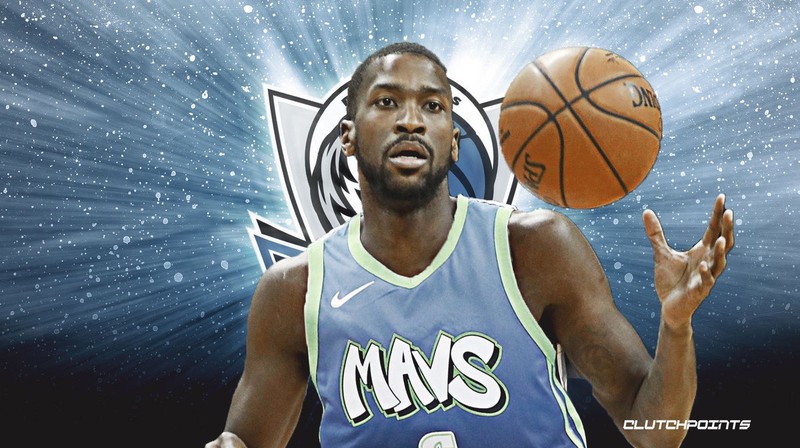 Michael Kidd-Gilchrist the newest Dallas Mavericks sent to where number nine for the Mavs obviously he was just waived by the Charlotte Hornets after the trade deadline. Some thought hey maybe they'll dump him maybe they'll trade him they did it so they said okay we're gonna buy your contract out and let you go play for a playoff team.
Kidd-Gilchrist almost immediately signed with the Dallas Mavericks as they emerged as the number one suitors pretty early on in the chase and then they secured him.
MKG is only 26 years old a great defender hasn't played a lot this year because really in all honesty he just fell out of Charlotte's rotation. Maybe the reason is that the Hornets decided to rebuild and go for younger players who hasn't reached their peak years yet.
He can play the forward position with his versatility which is a nice compliment to either Doncic or Kristaps, this is a nice little move by the Dallas Mavericks management as they try to compete now in the western conference play offs.
MKG can defend the wing guys in the west as we all know the western conference is loaded with superstar wings the likes of Kawhi, PG13, Lebron ofcourse which would likely the hardest matchups specially in the playoffs.
PROMO LINKS:
https://www.facebook.com/nbacourtvision
https://www.facebook.com/JulsPorts
https://www.facebook.com/animecravers
https://www.facebook.com/librengcrypto
https://steemit.com/@julstamban
https://twitter.com › engrjulstam
https://www.facebook.com/hooppress/
https://www.linkedin.com/in/julius-tamban-2a7865167/