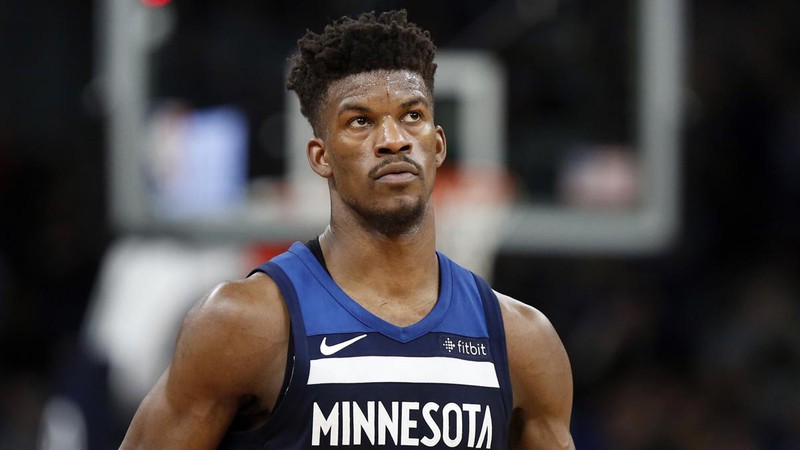 THE Cleveland Cavaliers and Toronto Raptors have joined the teams who have expressed interest in trading with the Minnesota Timberwolves for Jimmy Butler but it is the Miami Heat who have been most aggressive, according to reports.
Cavaliers owner Dan Gilbert was seen talking to Wolves owner Glen Taylor, according to ESPN's Adrian Wojnarowski and he noted that both owners played a part in the Kevin Love-Andrew Wiggins trade.
The Houston Rockets, Philadelphia 76ers, Los Angeles Clippers, Brooklyn Nets, Detroit Pistons, Portland Trail Blazers and Sacramento Kings also are reportedly interested in making a deal with the Timberwolves.
Butler last week asked to be traded. He was sent to Minnesota in the 2017 offseason by Chicago in exchange for Kris Dunn, Zach LaVine and Lauri Markkanen.
In Toronto, Butler could be teaming up with Kyle Lowry and Kawhi Leonard in a new big three.
The Heat, meanwhile, "have been as aggressive as any team in pursuit of a Jimmy Butler trade," according to Wojnarowski.