Los Angeles Lakers defeated Chicago Bulls 123:107. Lakers won the meeting after five previous defeats, despite the fact that at some stage they were losing the difference of 20 points. LeBron James gained 36 points for the team from the City of Angels.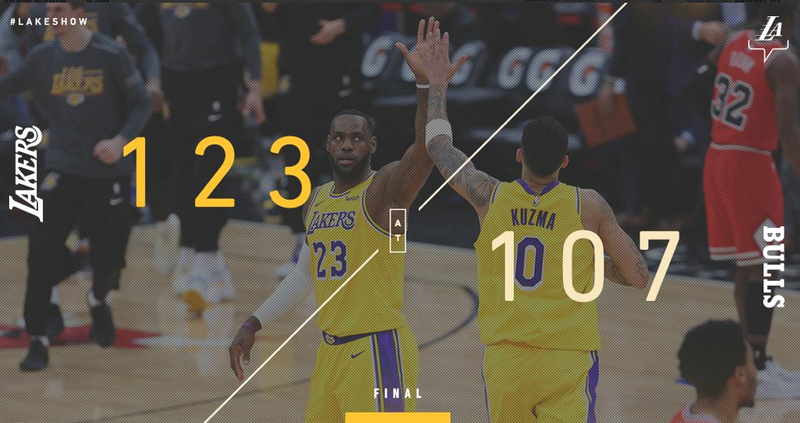 The King scored 36 points, had 10 rebounds and was the best scorer of the team. LBJ played for 33 minutes and took care in the end so that the Lakers would not loose the favorable result. In the last minutes of the competition James scored three points and he also showed off with a dunk, grabbing the ball that was bounced on purpouse by Josh Hart from the basketball board.

The beginning of the match did not go so well as the guests wished. They were losing 1:11 in the Windy Town and ended this part of the match with an even greater loss of 16:34. In the second quarter, Lakers lost 20 points to the Bulls, and at the halfway point they were worse 55:60.

James showed all his skills in the third quarter. He threw the first six points for LAL in this quarter, in which he made an impressive dunk after Kyle Kuzma's pass. For the first time in the competition, the basketball players from Los Angeles took 66:64 lead, after the action in which James passed to Kuzma. At the end of this part of the game the Lakers team also scored a 16:0 point series.

The start of the fourth quarter was again disappointing for multiple NBA champions, because they squandered a high advantage and were only four points "richer". Then again James appeared on the field and with some fights made the Lakers safe again.

---