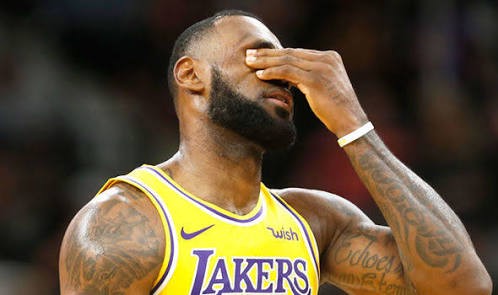 What effort would a player put in to win a game or/ match?
This is the kind of question that popped up from basketball followers when LeBron James scored 35 points, 11 assists and 8 rebounds for his Los Angeles Lakers team in an NBA game against San Antonio Spurs, and yet ended up losing 120 - 133, a game played at San Antonio AT & T Center, on a Fri night, Dec 7, 2018.
This is my entry post to the weekly Happy Moanday by @pete; https://scorum.com/en-us/surfing/@pete/happy-moan-day-december-10th-2018, it is where you need to be if your blogs struggle to get supports.
LeBron James, ever since he broke into limelight has been magnificent to say the least, not just for his present team LA Lakers but for his former teams in Cleveland Cavaliers and Miami Heats, and it was his successful exploits at the Cavaliers and Heats that made NBA fans widely and arguably regards him as the G.O.A.T (Greatest Of All Time).
LA Lakers is a team trying to get back into reckoning and at the least match the height they once achieved some 17/18 years ago during the days of the duo of Kobe Bryant and Shaquille O'Neal, hence the decision to acquire LeBron James. When LeBron made the mega bucks walk from the Cavaliers to Lakers, he knew what he was walking into,
"to whom much is given, much is expected".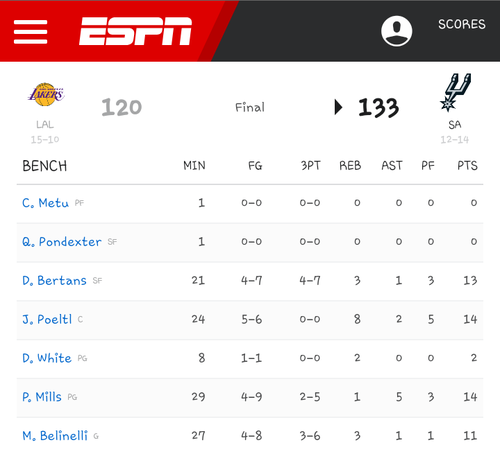 However, Lakers 1st two games ended in defeats and some were suggesting crisis already, while some others believe the team needed time to gel and bond together, how right were the 2nd group as the Lakers shrugged off the 2 defeats and put together a couple of wins and now are gradually living up to their name, and only a matter of time before Lakers become great again. But it is coming at a price, and it does not have to be, LeBron is almost single handedly carrying Lakers on his shoulders, often time bailing the team out at face of defeat. How long will he able to sustain this? Apparently not long.
It was not the 1st time this season, Lakers lost a game despite LeBrons high scores. The Spurs defeat of the Lakers only opened more eyes to the fact that LeBron cannot do it alone.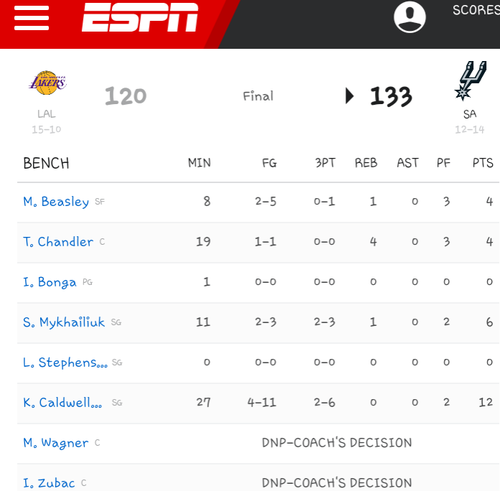 San Antonio Spurs are not push overs, they boast of superstars in their own ranks too, the likes of DeMar DeRozan who out scored LeBron 36 points, 9 assists & 8 rebounds and LaMarcus Aldridge with his 14 points, 1 assists & 8 rebounds came good on the night, especially the support casts and bench, which helped Spurs rallied and outscored Lakers 44 points - 21 points in the 4th quarter, and had 4 players from the bench on double figures. Same cannot be said of Lakers bench.
If Lakers wants to be great like the good old Kobe and Shaquille's days, the support cast have to improve and help LeBron, until then, LA Lakers is just gonna be brought down to earth every now and then like Spurs did.
Lakers need to be reminded that;
"an individual commitment to a group effort-that is what makes a team work..." - Vince Lombandi
And to LeBron, keep doing what you do best, it's where you have been drawing your strength and growth,
"strength and growth comes only through continuous effort and struggle" - Napoleon Hill.
Thank you all for your supports.