The Spanish press wrote that Pau Gasol, who was born in Barcelona and started his basketball career in Barcelona and has played in American Basketball League (NBA) clubs since 2001, will return home.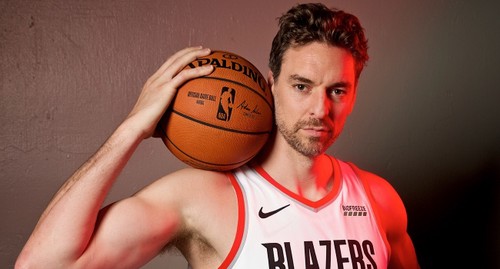 It was claimed that 40-year-old Gasol was about to reach an agreement with the Barcelona Club, in the news titled "bomb transfer" in the media of the country, especially in the Spanish radio COPE and the Catalan sports press.
The source of the news was Toni Freixa, one of the presidential candidates in Barcelona.
The official Twitter account "Barça's basketball team will play until Friday. Could we have a piece of big news these days?" Freixa wrote, putting a photo of Pau Gasol underneath.
Pau Gasol started his career in Barcelona, ​​where he grew up from his infrastructure between 1999-2001, then Memphis Grizzlies (2001-2008), Los Angeles Lakers (2008-2014), Chicago Bulls (2014-2016), San Antonio Spurs (2016-2018). ), Milwaukee Bucks (2018-2019), and Portland Trail Blazers (2019-2020).
Since Pau Gasol has not played in any of the Europa League teams this season, he has until February 24 to be transferred to Barcelona.
The Spanish press suggests that Gasol will also wear the jersey of the Spanish National Team at the Tokyo Olympics.