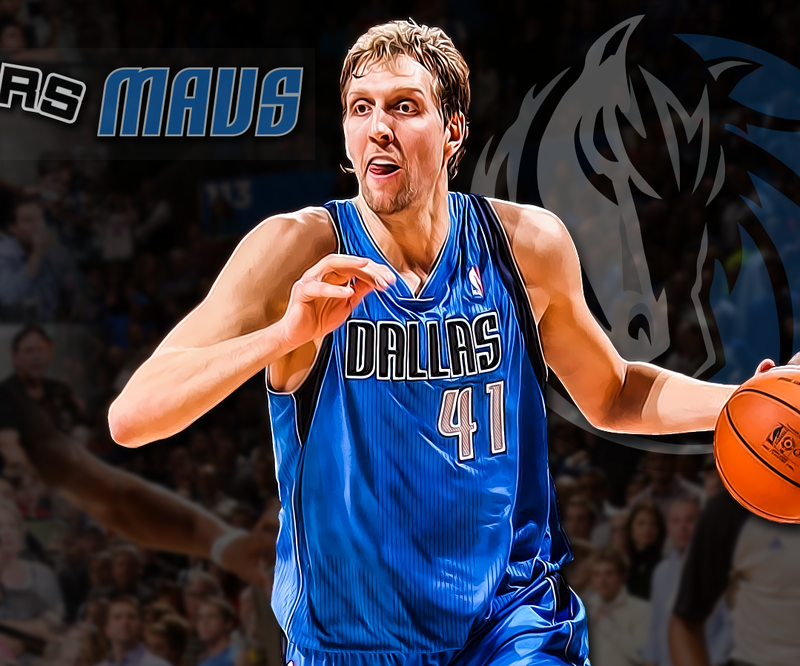 Finally the day has come, even though most of us have probably seen this moment approaching inevitably. In the end it just wasn't enough to be able to continue playing at the level he wanted and to meet his own high demands and expectations. He certainly won't have had an easy time making this decision, he was into this game too much and as he has proven over and over again, he loved it truly genuinely with his whole heart.
But now it is all over! After 21 years and after exactly 1,522 games, Dirk Nowitzki has now finally buried the last in the basket and made his last game for the Dallas Mavericks and he is leaving the courts of the NBA, the professional American basketball league, as one of the greatest players ever.
And I am taking a deep bow and I am raising my hat and my glass to a player who seemed to have always remained the humble and righteous person he has been all his life. During his time in Würzburg, his beginnings with Dallas in the last millennium, but also during the times of his greatest successes when in the 2011-2012 season he finally crowned himself and his career after winning the NBA Championship.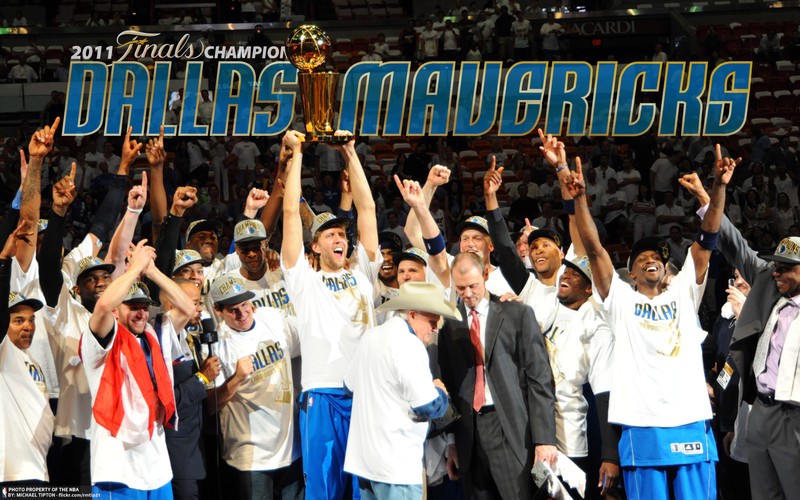 And in the autumn of his career as well, he remained exactly the same as ever before. Above all, always loyal to the team with which he became a giant, and which with his achievements and tireless dedication he had turned into one of the great winning teams of the NBA.
There are countless statistics that can be used to illustrate Dirk Nowitzki's outstanding performance, but it's enough to just take a look at the list of the most successful NBA players in terms of points. With an incredible 31,560 points, he is in 6th place, exactly one place behind Michael Jordan, who for many is probably the best basketball player of all time.
6th best shooter in NBA history! All right, how awesome it is!
And then there are 11,489 rebounds and 1,982 three-point goals. No one will ever be able to take this achievement away from that lanky guy from Würzburg, who went out to conquer the basketball world. What a smashing ride!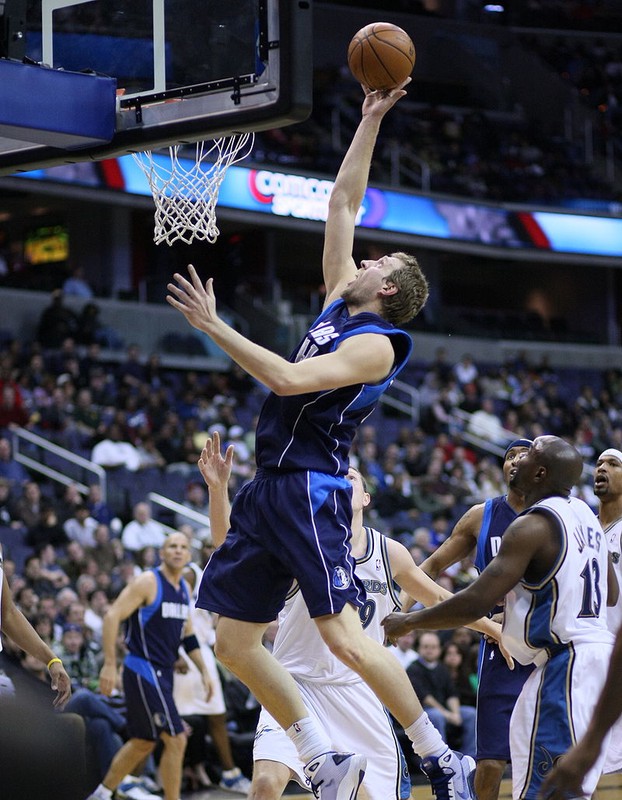 But that's over now, Dirk Nowitzki announced his retirement this week after the last home game of the season against the Phoenix Suns, but not before he really triumphed one last time again in this game and with 30 points he led his team to a final victory cheered with "standing ovations" on the rangs. And after the following match at the San Antino Spurs the sporting career of Dirk Nowitzki, who impressed and enchanted so many people not only in his home country Germany, has finally ended.
But it was probably just the best time, even though I was still hoping that Dirk would play another season with the Dallas Mavericks. Now, after 21 years, he can step down with his head held sky-high, and for the many new talents at Dallas, it will be hard to follow in his footsteps and fill the empty space he leaves behind.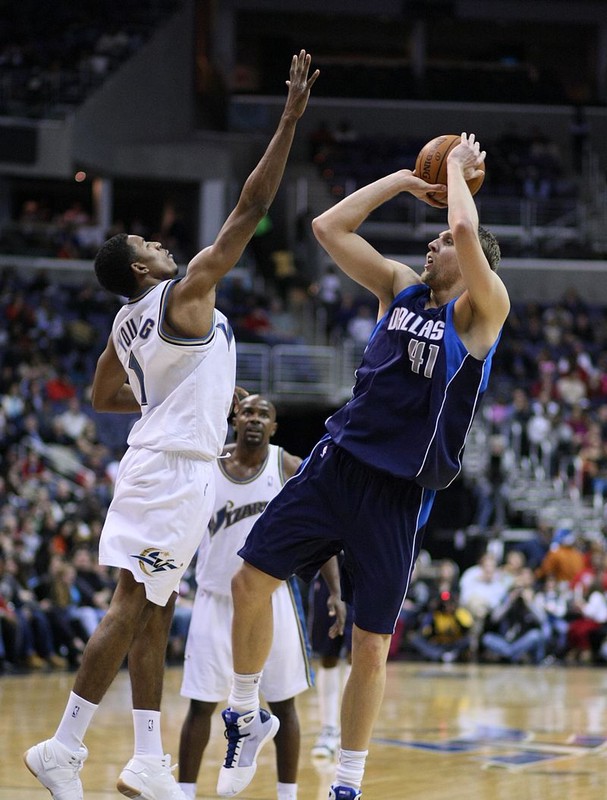 Even though I am rather a big football fan, I have always been enthusiastic and impressed about this German basketball player who found his way into the world's toughest basketball league on his own and played his way right up to the top.
A player who has always remained very pleasant and likeable, honest and completely normal, and who has lived and breathed for his sport. This is best illustrated by the fact that several times he rejected more lucrative offers from other clubs and also waived a higher salary at the Dallas Mavericks to enable them to engage other needed players to build a more competitive team.
Even though every athlete may someday come to the moment when it's time to say goodbye to his audience and fans, this farewell is somehow the end of an long and everlasting era. Dirk Nowitzki is one of the last players to have picked up the game in the NBA in the last millennium, and his presence and behaviour on and beside the court make him look like a player from another era.
Powerful and formidable, he always demanded but then also always delivered what he promised.
Now it will be time for Dirk to enjoy his life beyond the game. With his wife and children he will certainly not get bored, and I am sure we will hear more from him in the future again.
And in Dallas they will probably keep a place for him forever and his jersey with the number 41 will be held in honour by the fans of the Dallas Mavericks until the end of the future.
41.21.1 - This combination of numbers speaks for itself. For his back number, and for all the many seasons without a single change as the greatest player in the history of Dallas Mavericks. And also for the best German and probably also the best European basketball player of all time.
Dirk Nowitzki - A true champion! Thank you very much!
Big up and Respect!