Hi everyone, it's me again!
In episode 3 of my Scorum blog I decided to tell you how I am getting accustomed to Orlando and preparing for the season. Let's start!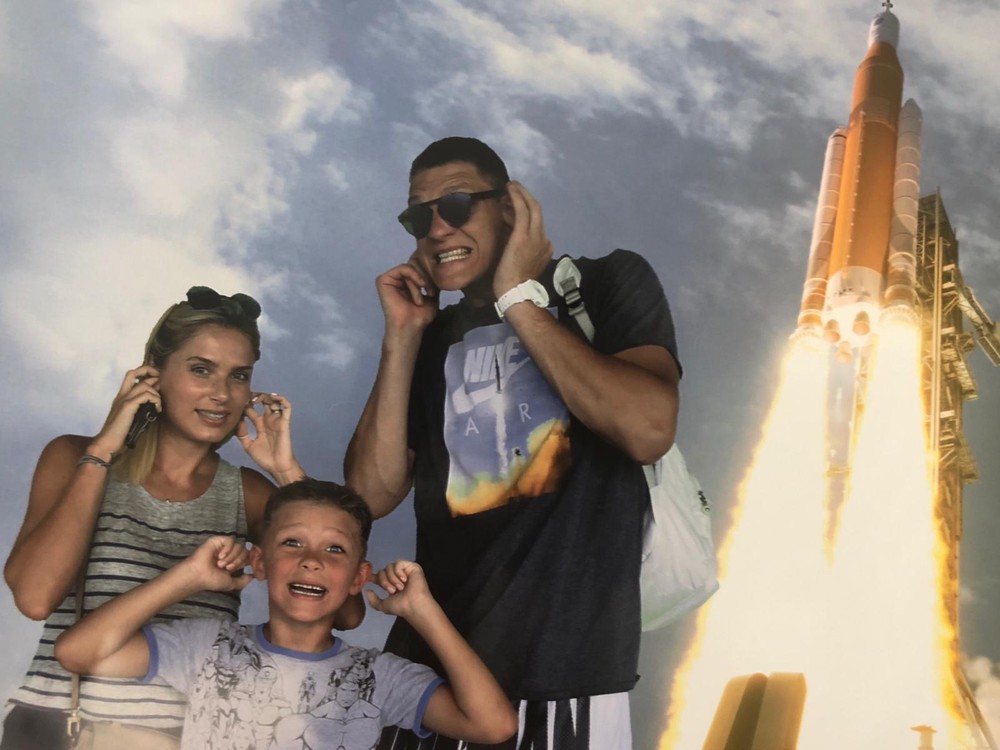 Last Sunday was a day-off for us after a difficult practice week. We decided to see our friends who live in Miami. It's not far away, just a bit more than two hours by car. We just jumped in, came there, caught up, swam in the ocean, sunbathed and went back. And then practices again, work is always there to be done. But I recharged my batteries so that there will be definitely enough energy at least for a week. :)
We finally completed our move to Orlando as most of our stuff has arrived. Something is still on the way and something… has been lost. We have never had anything like this. Some furniture is missing in action. But they assured us they'll compensate for that: either with cash or the lost things will be found. But I think the last option is very unlikely.
Lyokha started school. We failed to make it for the start of the school year though. We had to prepare a lot of documents, and it took us more time than we had expected. But now he is a first-grader, he likes it and this is the most important thing. He comes back home really happy! Maybe they just give them chocolates there? :) When I was his age I was never that happy about school…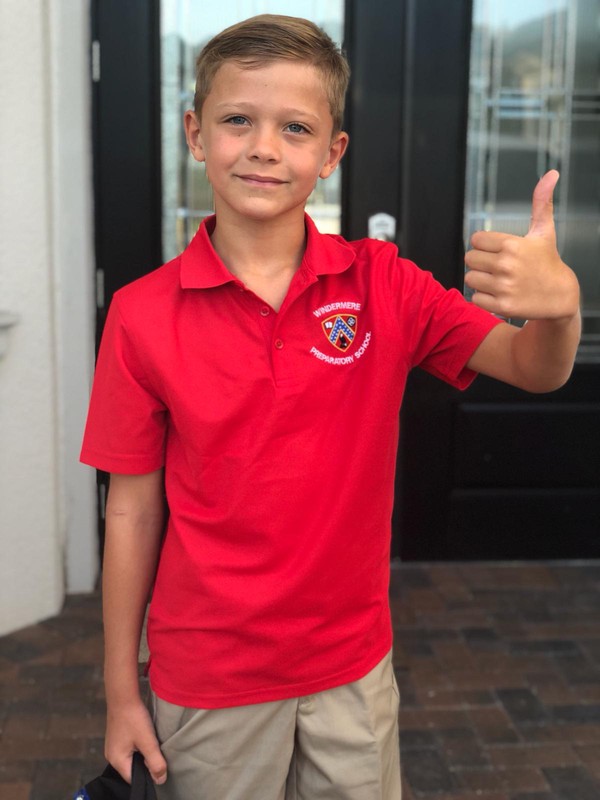 We finally furnished the house and are starting to catch the rhythm of life here. Weather is all the same in Orlando at the moment: the sun and heat before noon, and in the afternoon the sky gets covered by clouds and round 4 p.m. a strong shower starts. Probably there hasn't been a day when this happened in a different way. Locals say that in October everything will change: the rains will stop, the heat will decrease. So let us wait.
We have been to Orlando before for sure. We have visited Universal Studio and Walt Disney World. There is a lot of great entertainment around. We studied places of interest we must visit. For example Cape Canaveral, a place where the space center and US Air Force Station are situated. There is a lot to see, we just need to find time for that :)
Now you cannot travel a lot in the morning. The kid is at school, I have practices. But Kennedy Space Center was still #1 in our list. So we went there on the first possible occasion.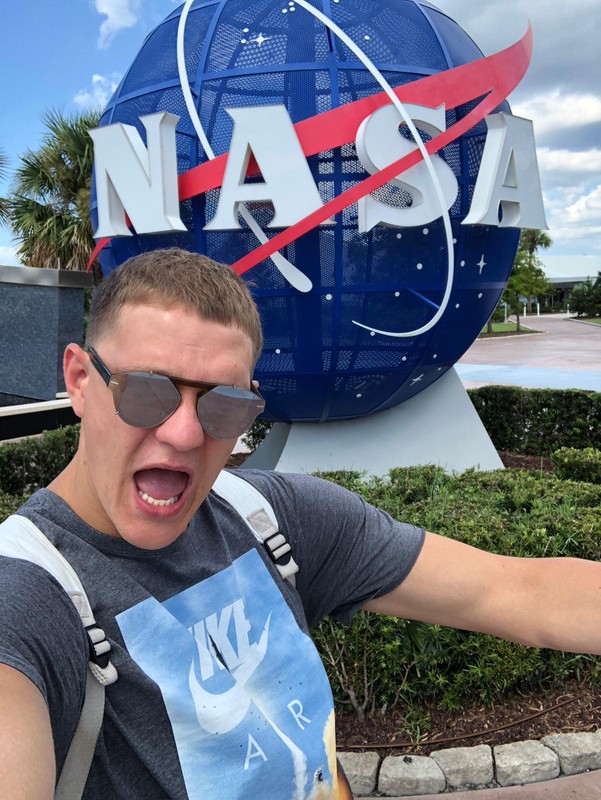 We also visited Florida Salvador Dali Museum, in a city with a common name for all of us, St Petersburg :)
---
As I wrote before, after the trade to Magic I talked to club bosses only on the phone. Now I met them in person: the management, the coach and the guys. This is a very energetic bunch of people. I like it very much.
There are no super expectations from me here. I am just to be who I am and do my part of the job well. It's still unclear how it goes, but I'll definitely have to fight for my spot on the court.
Every season starts from the beginning. Last year the team did not perform very well. But now it's a different story. And if you write it correctly from the beginning, the end can be happy. I do not think it's correct to make predictions or give promises. It all depends on us. On every of us, every day, every practice, every game…
---
I had some individual practices in Los Angeles with Fess Irvin during the summer. Certainly that was fruitful. Lying on the sofa is not :) And if you do something with dedication, it will bring results anyway. Every day I got up earlier, had breakfast and went to the gym. An hour at lifting room, then another hour or an hour and a half with the coach, and after that half an hour on a treadmill. Makes a big three-hour practice.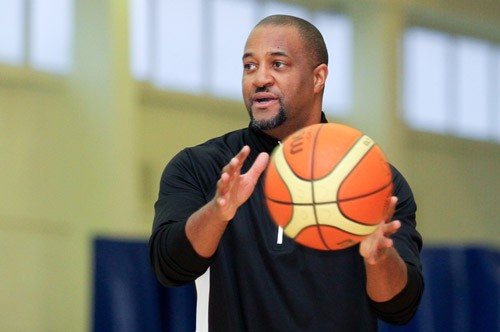 Fess is a true pro. He always considers your conditions and recent workload when deciding what exercises to do in a definite moment. He knows every detail. He watches how you move and if needed can reduce your workload today, and give more tomorrow.
At one practice shooting can be the core feature, at others he makes you concentrate on legs, dribbling, some other elements. Irvin tries to make exercises different from day to day not to make you feel bored. It is still about shooting the ball into the basket at the end of the day. But when you have some variety, it becomes more interesting.
I did a lot of three-pointer shooting and we went to play to UCLA and LMU several times a week. Basketball players who live in Los Angeles gathered there. Actually, it happens in every city (it's a pity they don't do it like this in Russia). In big cities like New York, Miami, Los Angeles and others NBA players train together and play against each other. Up to four fives can be formed in UCLA, for example.
This is done to keep you in the playing rhythm. And it does help a lot! One thing is when you just practice every day. And playing games during this time is a completely different thing. The teams had different squads. But mostly players are from Oklahoma, Toronto, Memphis, Utah. That was a great mix from Kevin Durant to guys who were drafted just this year…
Fess is considered to be a top development coach in the NBA. I have been working with him for a long time. I like his style because he is a consistent person. Not all coaches can explain what exactly is needed from you. There is a set of exercises and quite often an athlete just does it without understanding what it is for… Or there is some partial understanding. Irvin can tell you what, how and most importantly what you are doing it for.
When I had worked with him for the very first time before I got to the NBA I liked one fact very much. On the contrary to other coaches I had worked with, he never shouted! Most of Russian coaches scream all the time, but you just really cannot get what they want from you. Fess told me a lot of interesting things and motivated to progress. He just calmly talked me through everything. As a result you get a huge interest to what you do. And that's fantastic!
That's it for today. Thank you for reading :)
---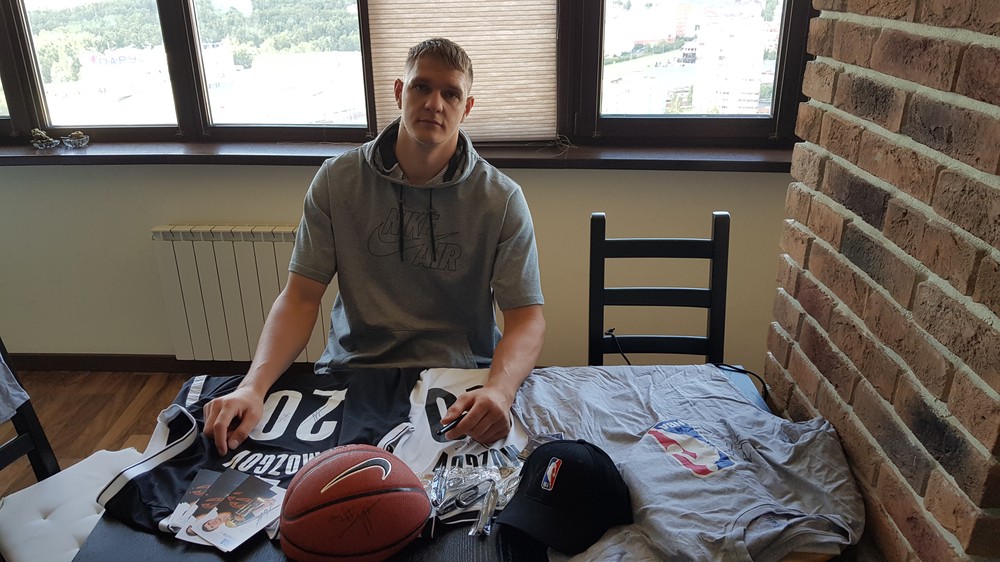 And please don't forget to take part in the contest we launched together with Scorum. You have an easy chance to win my Brooklyn Nets jerseys.