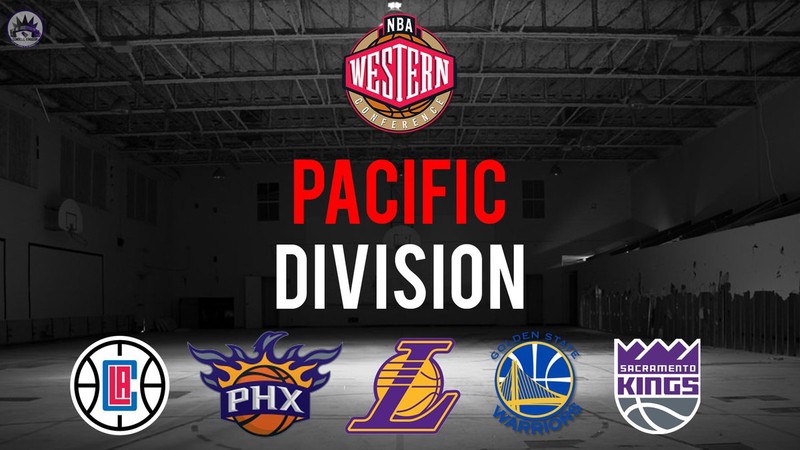 Golden State may be the most talented team assembled in NBA history. When you look at the joint resume of the players assembled, it's actually mind boggling what they can put out on the floor:
• Two top five talents in their prime.
• Two former MVPs, including the only unanimous MVP ever.
• Four NBA All-Stars, who are also All-NBA players.
• Two former Scoring Champions.
• One former Defensive Player of the Year.
• Three of the top ten shooters ever.
• A top-five two-way player in the league.
And all of this is without even mentioning DeMarcus Cousins, a player who when healthy, is a perennial All-Star, capable of putting up 25 and 12. Or even Andre Iguodala, a Finals MVP and former All-Star. The talent pool is all-time great, and at the very least, the best assembled in the modern era. They have been, and will continue to bless the Pacific Division for years to come...
...but the other four teams are on notice, and in their own way, they are coming.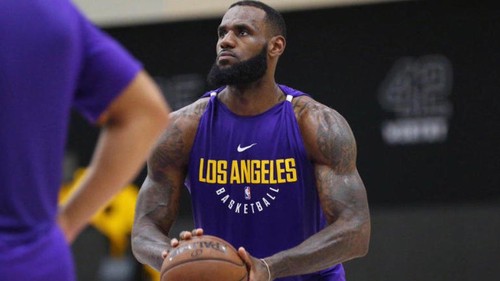 The Lakers have clearly made the first move, signing LeBron James in the offseason. But their potential talent pool goes well beyond the league's best player.
Brandon Ingram and Kyle Kuzma have star potential, and Lonzo Ball can grow into one of the most talented, all-round pure point-guards in the league.
But that's not even all the talent in question. From Kevin Durant, to Kawhi Leonard, to Jimmy Butler, almost every star player that is available next summer has been linked with a move to Lakers. Whether Durant decides to stay with the Warriors, or do the incredible and team up with LeBron in Tinsel Town, it's probably 95% likely that he will stay in this division for years to come.
Now the Purple and Gold are clearly not going to get everyone, but it's likely that they get someone. The prospect of playing with LeBron in LA for the league's premier franchise is sure to attract somebody, right?
And what if that person isn't even a free agent next season?
Anthony Davis, who reportedly left his agent Thad Foucher, may decide to hire LeBron's agent, Rich Paul, in lure of the beginning of his own attempt at making moves before he even becomes a free agent (or as Bill Simmons coins it, during "pre-agency").
Who's to say that the Lakers don't find a way to lure AD to the Staples next summer, if somehow they're unable to acquire one of the many available free agents.
Davis is on his way to being an undisputed top three player in the league. He may already be for some people. Imagine adding him with LeBron to this Division, that's seven proven All-Stars across only two of the five teams!
But let's forget that there's another team in the Staples Center (for now), and they are planning big moves also. Laker fans may have had thoughts of Kawhi or Jimmy Butler on their mind, but it's ClipperNation that should be most excited, with reports coming out that both Butler and Leonard favour a move to the other team in LA, rather than playing second fiddle to LeBron.
The Clippers have completely moved on from the "Lob City" era, and have set themselves up with two max free-agent slots in 2019. Whether or not they trade for Jimmy Butler, there's nothing stopping them from signing both him Kawhi should they so choose to team up together, establishing a new elite team in the West, and bringing even more All-Star talent to the Pacific.
"OK that's great, but where do Phoenix and Sacramento come into this, they suck!"
I said three years didn't I? Each team plays their division rival four times. That's 16 of 82 games played within the division. That's 19.5% of the season played against just four teams out of 30. There's a solid chance that there'll be three elite teams in the Pacific Division by next summer, each with at least two NBA All-Stars a piece. That's 12 games for both Phoenix and the Kings against the league's best.
Phoenix have a star in the making in Devin Booker, and the number one overall pick in this year's draft in DeAndre Ayton, who may turn into a 20-10 machine. And still, I believe that they lose most of their games in the division, and the stacked Western Conference.
It won't be surprising to see the Suns pick in the lottery for another year or two. With all that young talent playing together and building chemistry, the results could be special in a few years time. Organic growth still has a place in the league, and drafting right always pays dividends. Ask Golden State, or OKC (before they threw it all away over $4 million dollars).
Sacramento is in the same boat, but on an even higher level. They could be picking top 3 in the Draft for years to come, simply because of the division they play in. The Kings haven't had great success when it comes to picks, other than Boogie Cousins, but Draft Classes are getting deeper, and with a top three pick, they'll be less and less excuses to screw the pooch. Again, these are best case scenarios, but who's to say that the talent they acquire doesn't also grow into a special young team of players all drafted high in the first round.
So let's review: We've got a Golden State dynasty that will live on with or without KD (but that's a whole other article), a Lakers team on the rise, a Clippers team ready to make moves, and two sides in Phoenix and Sacramento that will suffer from their rivals' stature in the short term, only to reap the benefits in top tier, young talent (Cleveland Browns alert!) ?
Three years people, give it three years (four tops). We could see a five team powerhouse of a division unlike any we've ever seen before!
Do you agree? Leave a comment below and let's discuss!