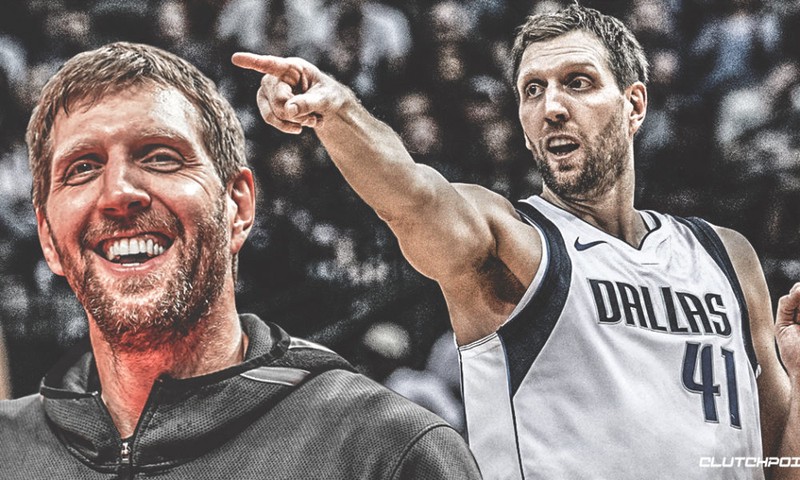 The Dallas Mavericks lost 112-121 against The Los Angeles Clippers in the regular season of the NBA 2018-19 and the Staples Center.
Dirk Nowitzki, who was playing for the 21st NBA season. At the Staples Center, the acclaim of "Dirk" was echoed, and the announcer praised Nowitzki with a colloquy called "Dirk Nowitzki" one of the best of the best." After the game was over, Nowitzki finished with a hug with the players and officials.
Nowitzki is an active player who experienced the NBA in the 90's with Vince Carter. Nowitzki, who was on the German stage from 1994 to 1998, was nominated for the Milwaukee Bucks in the first round of the NBA draft in 1998, but was traded to the Dallas Mavericks. In the early stages, he struggled to adapt to the NBA, but quickly recovered his long-term shot, quickly becoming the center of Dallas, He led the team's regular league championship with a regular league MVP and led the NBA Finals in 2011 to become a Dallas legend.
In particular, the 2010-2011 season was the strongest hit in the Miami Heat, and despite being hit by the flu, he was able to win the clutch at every crucial moment, leading Dallas to the NBA championship and winning the Final MVP for the NBA fans.

Nowitzki, who has served as the spiritual landlord of Dallas since then, has scored more than 3 million points last season and has been named the NBA's oldest player with Vince Carter for the last spark for career twilight. Although he suffered an ankle injury in April.

Nowitzki has reached 1500 games against the Clippers, followed by Robert Parish (1611 games), Kareem Abdul Jabbar (1,560 games) and John Stockton (1504 games). Nowitzki has yet to retire However, it seems that he is putting a lot of weight on Nowitzki's retirement in the United States to say "unofficial retirement tour".
In the interview after the match, Nowitzki said, "It was sweet." At first, why did the director make a timeout for 9.4 seconds, and then what do you think he was doing? Then he took the microphone. It seemed to be polite, it was an emotional moment. "
Dallas manager Rick Carlisle was impressed by the respect he showed. "It was one of the greatest things I've ever seen," said Carlisle. "I know there will be more moments like that, but this was the original, I've never seen such a scene." "It was not planned, we were ahead, we had time for the operation, I thought he deserved to be so," said coach Dod Rivers.
Nowitzki, who has not yet declared his official retirement, said, "I think they made a decision for me, I think." "I do not know what the rest of the season will be like, but I've been doing well, and the fans' reception was unbelievably good, I really felt a lot of love," he said.