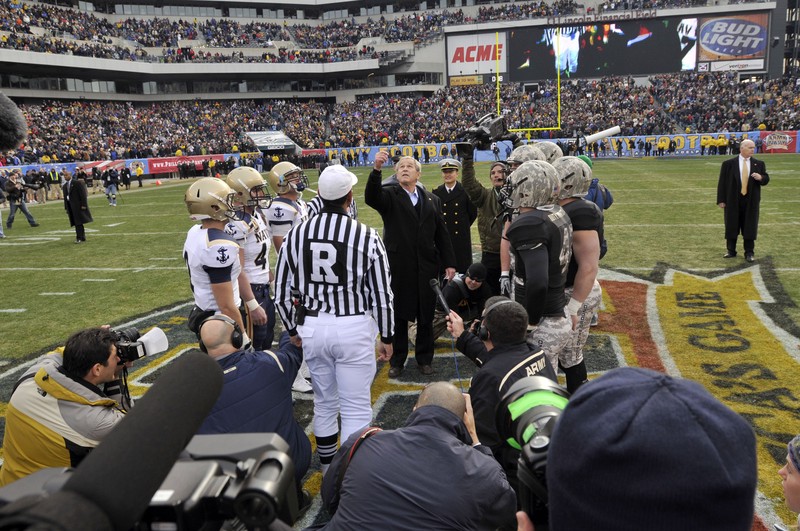 This game is steeped in rich history beginning in 1890. Yes, a 128-year-old rivalry game.
There have been a few interruptions in this rivalry. It's 128 years old, but they haven't played 128 games.
The games were not played 10 different times. Times of World War and times of death, when one of the cadets passed away at the Harvard game and the rest of West Points season was canceled.
The longest time of non-play was between 1894-1898. It seems there were some ill feelings between a Rear Admiral and a Brigadier General. This problem almost resulted with the two men in a duel after Navy won the game in 1893. In February of 1894, the Secretary of the Navy and the Secretary of War gave orders their two academies could play games at home but could not travel to other universities or to visit each other. For 5 years they did not play each other and this cooled their ill feelings so that they could civilly return to playing each other, but it had to be on a neutral field.
Philadelphia, Pennsylvania was the city chosen for the two to meet and play in 1899 and is played in that city to this day.
A little about the academies.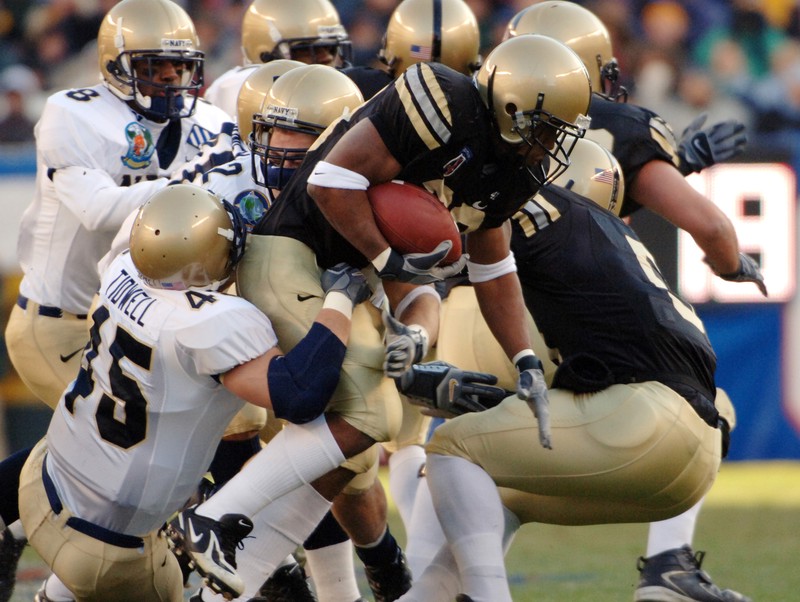 West Point, The US Army Academy
West Point was established during the Revolutionary War in 1778 as a heavily fortified Fortress.
President Thomas Jefferson signed legislation making West Point the US Military Academy in 1802.
West Point today maintains about 4000 cadets.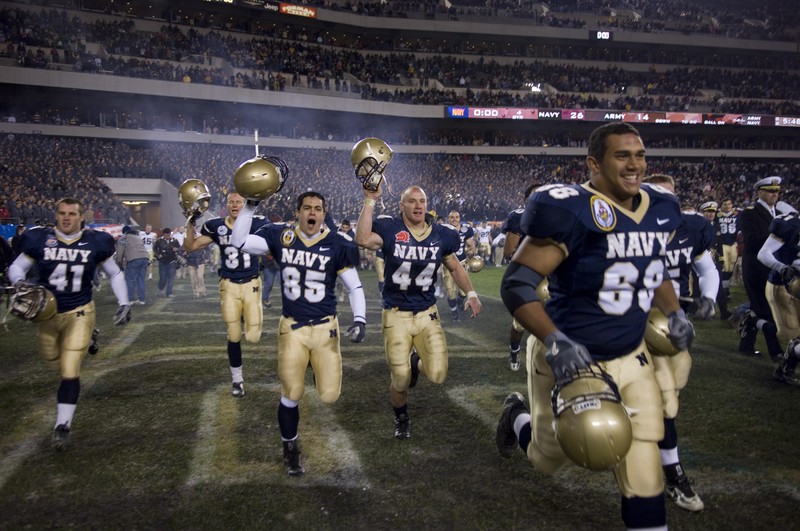 Annapolis, The US Naval Academy
The US Navy was established during the Revolutionary War.
In 1825 President John Quincy Adams proposed that Congress establish a Naval Academy. This was not acted on for nearly 20 years. In 1845, without Congressional funding, with a class of 50 midshipmen the first class at the "Navy School" graduated.
It wasn't until 1850 that the US Naval Academy was officially established in Annapolis, Maryland.

Annapolis today maintains about 4000 midshipmen.
The Commander-n-Chief's Trophy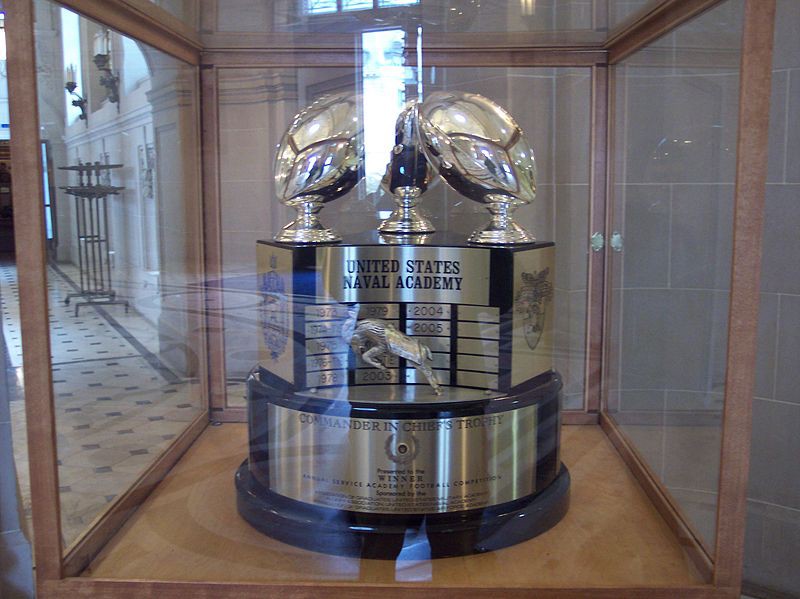 This is one of the Nations most unique rivalry trophies
This is a three-pronged trophy to include the Army Academy, the Navy Academy, and the Air Force Academy. This three-team rivalry began in 1972.
Between 1987 and 2002 the Air Force won the trophy 13 of 15 seasons! Since then Navy has won the trophy 11 of 14 times!
This was Army's year and they won with a great defense that made it hard for Navy to move the ball at all.
The Black Knights of Army beat the Navy Midshipmen 17-10.

Until Next Year, the Commander-n-Chiefs trophy will stay at West Point with the Cadets.

That's all for now,

Mama