By MARC MALKOSKIE
Press Enterprise Writer
During the week before Christmas, I was assigned to pick Press Enterprise coverage area MVPs for four of our fall sports — girls soccer, field hockey, girls tennis and boys cross country — and write a short article on each of those four athletes. Below is a compilation of the four articles, which ran in the newspaper on December 24, 23, 22 and 20, respectively. Enjoy.
Girls Soccer: Blue Jays' Bull made a big impact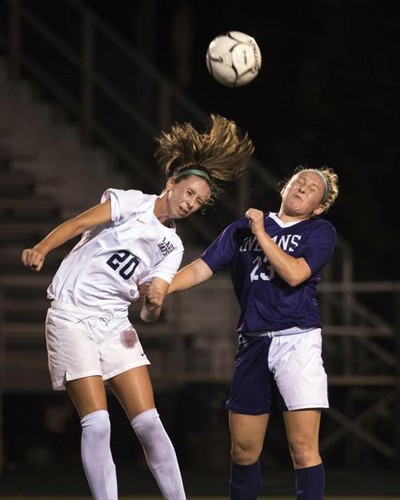 SOUTH CENTRE TWP. — No girls soccer player in the Press Enterprise coverage area was a bigger asset to their team this season than Lauren Bull was to Central Columbia.
Bull, a junior midfielder, led all of District 4 Class 2A with 26 goals and 66 points, earning her the title of PHAC-II Player of the Year and a spot on the all-state first team. She added 14 assists as well.
As a three-year varsity starter, Bull already has 60 career goals with her senior season yet to be played.
Bull led the Blue Jays to an 18-4 record and helped them earn the No. 2 seed in district playoffs, where they eventually lost to Lewisburg, a state runner-up, in the semifinals.
"Just because Lauren wasn't an official captain doesn't mean she wasn't our leader on the field," Central coach Shawn Callender said. "When things weren't going our way, she kept the rest of the team calm. She has that ability to make things happen when we need them to."
Since starting her soccer career at just 4 years old, Bull has had a lot of success, including winning a national championship with her club team in 2016.
"You can notice talent at a pretty young age," said Callender, who first saw Bull play on the junior high team when he took over the program over five years ago. "Then it just depends on if they put in the work to develop into great varsity players. Lauren doesn't only give it her all in games, but at the practices too."
Field Hockey: Longenhagen stepped up as leader for Southern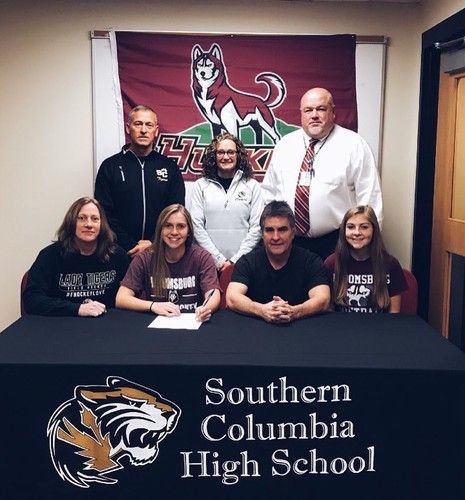 FRANKLIN TWP. — Few teams in the Press Enterprise coverage area have overcome tough times and followed them up with success the past few years the way Southern Columbia field hockey has.
After the tragic death of head coach Ellen Sosnoski in October 2016, Southern needed a leader amongst its players to step up.
Enter Meghan Longenhagen, a senior forward who has helped lead the team to three consecutive district championship game appearances since the tragedy.
"After Ellen passed away, we came together like never before," Longenhagen said. "We made it the clear goal to have success in the playoffs in her honor, and we were able to do that. It's been very special."
Longenhagen eclipsed the rare milestone of 50 career goals during the Warrior Run tournament in September, and finished with 26 goals and nine assists on the season.
Longenhagen's 26 goals in her senior campaign led all of District 4 Class 2A, while her 61 points tied her for the most with Selinsgrove's Emily Swineford.
Last month, Longenhagen committed to play field hockey at Bloomsburg University.
"I'm super excited for Meghan," Southern coach Misty Gidaro said. "It's a great opportunity for her. It's special to get to play for a university that has such a great reputation for its field hockey program. It also helps that it's Bloomsburg so her friends and family and I will get to come to her games and support her."
Not only was Longenhagen the best field hockey player in the area this season, it also could be argued she's the most competitive.
"(Meghan) plays with an extreme amount of passion," Gidaro said. "Talent isn't always the difference in athletes, passion also plays a huge role."
Girls Tennis: Bloomsburg's Keyser keeps getting better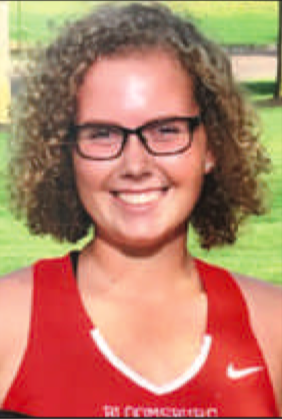 BLOOMSBURG — As her high school career has progressed, Bloomsburg junior Emily Keyser has only gotten better.
For her efforts this season, Keyser has been named the Press Enterprise girls tennis MVP.
Keyser finished the regular season with a 12-6 record as Bloomsburg's No. 1 singles player. She made up half of a doubles team that qualified for districts in 2017 and also advanced to districts in singles and doubles this year. She also helped represent the Panthers at the district team tournament this season.
"She tackled her role as our No. 1 player this year," Bloomsburg coach Eric Coyne said. "She did so not only with her abilities on the court, but with good sportsmanship, too."
In the opening round of the team tournament, Keyser prevailed in a pivotal three-set singles match to give the Panthers a 3-2 win over Jersey Shore.
Paired with teammate Ingrid Huben, Keyser qualified for the district tournament for doubles as the No. 5 seed. The pair won their opening round before being eliminated in the Round of 16.
In the singles district tournament, Keyser battled sloppy weather conditions and defeated Muncy's Gianna Edkin in the opening round.
She then lost to Montgomery's Abby Stryker in the next round.
Keyser, a multi-sport athlete, spends her summers working at the Bloomsburg Town Park tennis program that helps teach children the fundamentals of the game.
"Emily is a special kind of person," Coyne said. "Even though most of tennis is individual work, she's a spectacular and supportive teammate for us. Year in and year out, she pours her heart and soul into this program."
Boys Cross Country: Tiger senior dominated the competition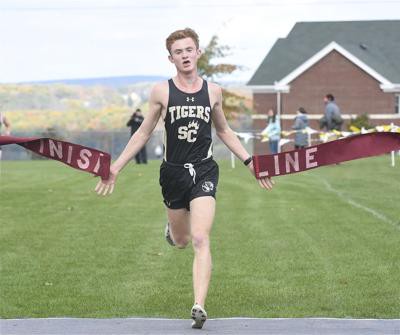 FRANKLIN TWP. — Already a back-to-back district champion, Southern Columbia cross country runner Ethan Knoebel is now a two-time Press Enterprise MVP.
The senior dominated his competition all season, winning eight of his nine regular-season meets this fall.
Knoebel won the District 4 crown by 13 seconds, finishing the Bloombsurg University course in 16:34 on Oct. 25.
At the state championship race in Hershey, the course Knoebel considers the toughest of them all, he finished 43rd out of 211 runners.
"(Hershey) is definitely the toughest course we run, as it should be since it's the state championship," Knoebel said. "Only the best of the best get to run it."
Running was a huge part of childhood for Knoebel, who ran his first 5K when he was just 6 and competing in Berwick's Run for the Diamonds when he was 12.
But it wasn't until the end of middle school that Knoebel really became passionate about the sport.
"I guess I really started to fall in love with running around eighth grade," Knoebel said. "It was bittersweet sharing my final year of high school cross with Coach Lanny (Conner). He's been a really great mentor."
Marc Malkoskie covers sports for the Press Enterprise. He may be reached at 570-387-1234, ext. 1338, or by email at sports@pressenterprise.net. Follow him on Twitter at @mmalkoskie.