By MARC MALKOSKIE
Press Enterprise Writer
For the second straight year, Southern Columbia's Julian Fleming has been named Class 2A Player of the Year by Pennsylvania sportswriters.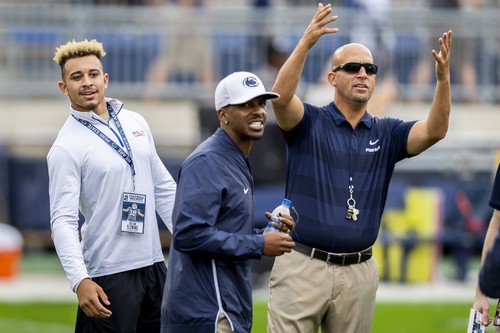 The nation's top wide receiver recruit in the 2020 class joins Clariton's Tyler Boyd, South Williamsport's Dominick Bragalone, South Fayette's Brett Brumbaugh and Cathedral Prep's Joe Mischler as the only players to win the award twice in any classification since its creation in 1988.
Fleming was among nine area players to earn all-state honors Thursday. Seven of them —quarterback Stone Hollenbach, halfback Gaige Garcia, offensive linemen Troy Donlan and Oak Six and linebackers Cal Haladay and Max Tillett — are from Southern, which had the most selections among Class 2A teams.
Also selected in 2A was Mount Carmel's Michael Hood. Berwick's Teagan Wilk was a repeat selection in 4A.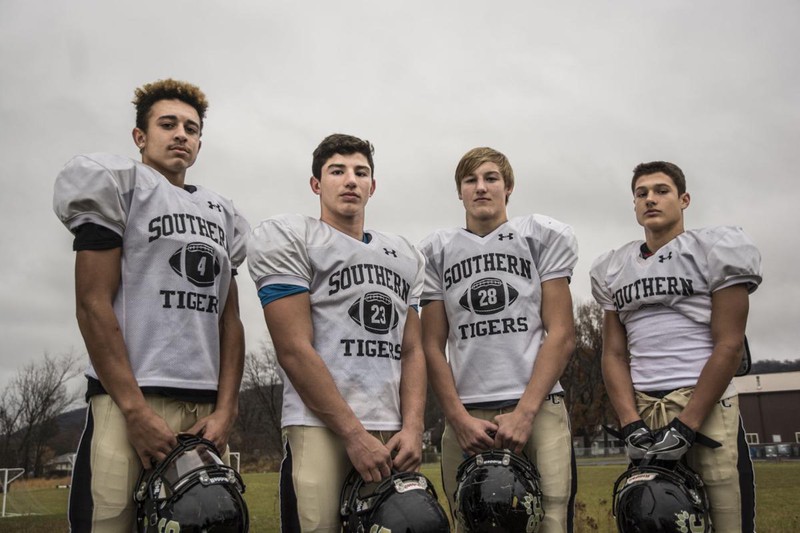 The selections for Classes 1A, 3A and 5A will be announced this afternoon.
This was the third year in Southern's decorated history that its program featured seven all-staters, joining the 2006 and 2017 state champion teams.
Aside from Fleming, it was also the third selection for Garcia and Haladay. The trio of juniors will have a chance to become the first four-time all-state selections in program history next year. They've already joined Jerry Marks, Josh Marks and Henry Hynoski as the only Tigers to be selected three times.
"This year's group was right up there with our best," Southern coach Jim Roth said. "Numbers-wise, it's hard to distinguish between teams, but in terms of talent, this team is as good as any of them. I think we have more scholarship-level guys now than any of our teams in the past."
Fleming recorded 78 receptions for 1,524 yards and 22 touchdowns this season. He's on pace to pass the all-time state records in career receiving touchdowns and yardage.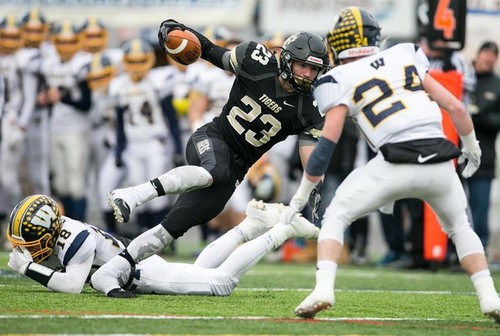 Garcia ran for 2,057 yards and 38 touchdowns while eclipsing 6,000 career rushing yards. He's on track to break Hynoski's school record of 7,165 near the end of the regular season next year.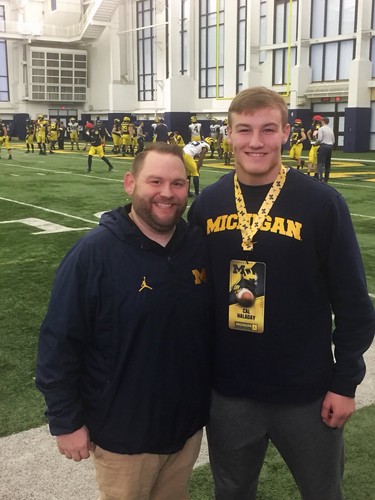 Haladay, an inside linebacker, led the Class 2A state champions with 131 tackles, becoming the program's all-time leading tackler with his senior season yet to play.
Hollenbach picked up his second selection to the all-state team, completing 64 percent of his passes for 1,786 yards.
Hollenbach, who will be a preferred walk-on at Alabama next fall, also managed to throw for 27 touchdowns despite missing five games with a broken hand.
Donlan and Six, both senior captains, paved the way for a Tigers offense that had 7,341 total yards and tied the Class 2A record with 860 points.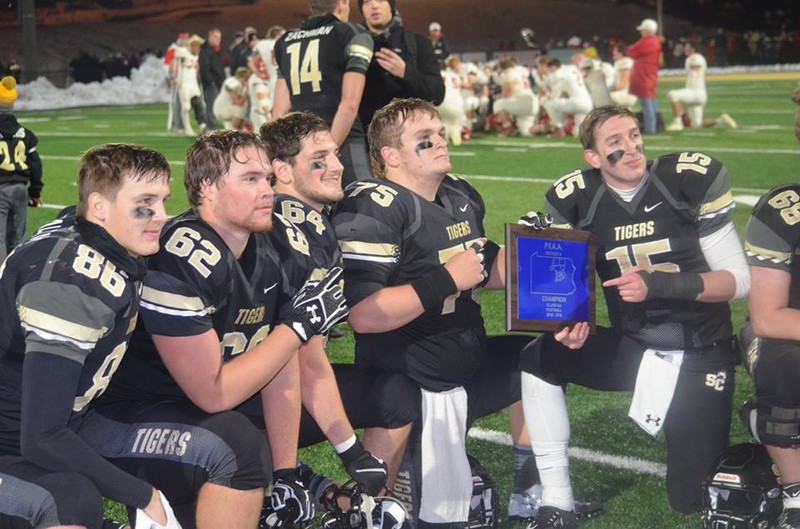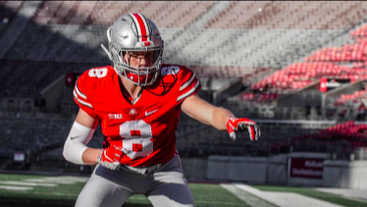 Tillett finished his junior campaign with a career-high 124 tackles, adding 6 1/2 sacks, two interceptions, a forced fumble and fumble recovery. He also had a team-high 13 tackles in Southern's state championship victory.
Hood, a defensive end, had 66 tackles for the Red Tornadoes, 32 of which resulted in a loss of yardage. The Mount Carmel senior also led the area with 17 sacks, the second-best single-season mark in program history.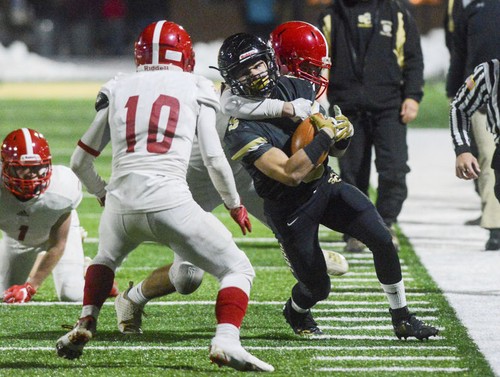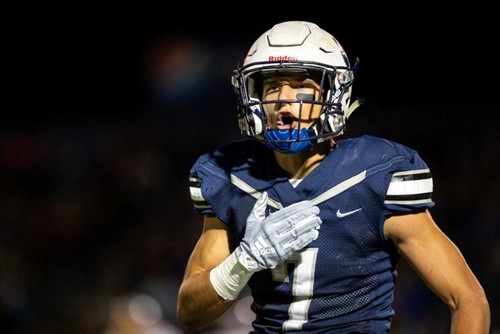 Wilk had a team-high 95 tackles as well as an area-best seven interceptions, providing a huge spark to a defense that surrendered just 11.7 points per game.
Wilmington coach Brandon Phillian won Class 2A Coach of the Year for leading his team to the state championship game against Southern in his first season as head coach.
Marc Malkoskie covers sports for the Press Enterprise. He may be reached at 570-387-1234, ext. 1338, or by email at sports@pressenterprise.net. Follow him on Twitter at @mmalkoskie.