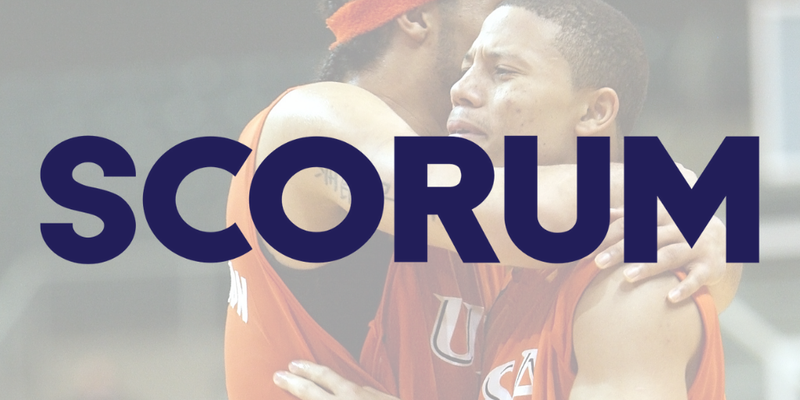 The NCAA Men's Basketball Tournament is not over, but my underdog competition is!
With few underdogs reaching the Sweet Sixteen (only one team ranked higher than #5), the competition came down to the players who picked that one underdog team, which was Oregon. Although players were faced with the difficult task of only choosing teams ranked #9 and higher, we had one player who incredibly picked seven teams out of eight who won their first round matchup.
The worst two players in this contest may be the biggest fans of college basketball out of all of the entrants -- @thesportsguru and myself. We finished with 34 and 43 points respectively. Well, there's always next year!
Before getting to the results, I want to once again thank @broncofan99 for donating 50 SCR to the prize pool!
Results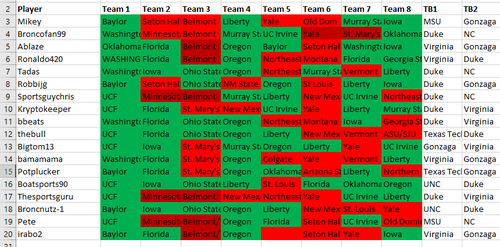 First Place (200 SCR): @Boatsports 90 (97 points)
Second Place (75 SCR): @Bigtom13 (92 points)
Third Place (25 SCR): @Tadas (90 points)
The only other player close to these titans of the NCAA tournament was @Ablaze with 85 points. Congratulations to the winners. You did a tremendous job picking your 8 teams. I hope to host this contest again next year and several more challenging contests that require skill in the meantime.
The prizes are being sent to the winners now.
Official Entries
In case you're interested, here are the official entries into the competition. Thank you to everyone who entered the competition.
Broncofan99: Washington Minnesota Belmont Murray State UC Irvine Yale St. Mary's Oklahoma
Ablaze: Oklahoma Florida Belmont Oregon Baylor Seton Hall Washington Iowa
Ronaldo420: Washington Florida Belmont Oregon Northeastern Montana Florida Georgia State
Tadas: Washington Iowa Ohio State Oregon Northeastern Murray State Vermont Liberty
Robbijg: Baylor Seton Hall Ohio State NM State Oregon St Louis Liberty Iowa
Sportsguychris: UCF Minnesota Belmont Murray State Liberty New Mexico State UC Irvine Northeastern
Kryptokeeper: UCF Florida St. Mary's New Mexico State UC Irvine Yale Liberty Murray State
Bbeats: Washington Florida Ohio State Oregon Northeastern Montana Iowa Georgia State
Thebull: UCF Florida Ohio State Oregon Liberty New Mexico State Vermont ASU/SJU
Bigtom13: UCF Iowa St. Mary's Murray State Oregon Liberty Yale UC Irvine
Bamamama: Washington Florida St. Mary's Oregon Colgate Yale Vermont Liberty
Potplucker: Baylor Florida St. Mary's Oregon Oklahoma Arizona State Liberty Northern Kentucky
Boatsports90: UCF Iowa Ohio State Liberty St. Louis Florida Oklahoma Oregon
Thesportsguru: UCF Minnesota Belmont New Mexico State Northeastern Yale UC Irvine Liberty
Broncnutz-1: Baylor Iowa Ohio State Oregon Liberty New Mexico State St. Louis Yale
Pete: UCF Minnesota Belmont/Temple Oregon Florida Seton Hall UC Irvine Old Dominion
Irabo2: Baylor Florida Belmont/Temple Oregon Baylor Seton Hall Yale Iowa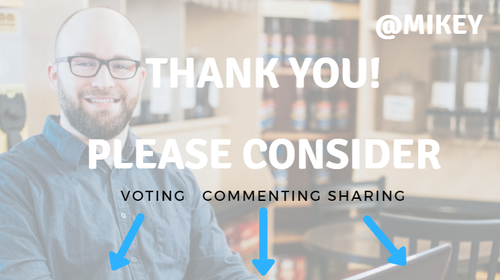 Want another competition? Just ask for it below. What should I do next?