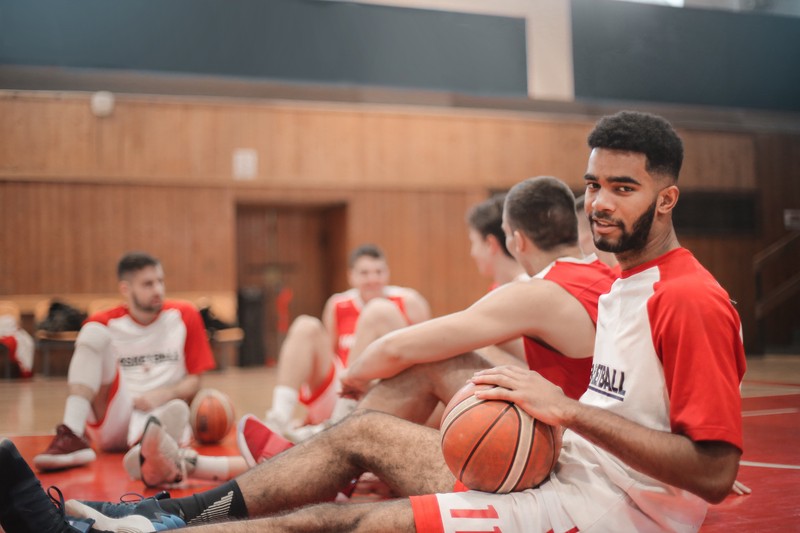 The Final Four is set, and for the first time since 2015, my Michigan State Spartans are back in the Final Four with a chance to win the NCAA National Championship. When the brackets were first revealed, the Spartans looked like a longshot due to their tough schedule. They were able to squeeze past Bradley, eased past Minnesota, dominated LSU, and then gritted out on top in a tight game against the #1 overall seed in Duke.
Fun Fact: The only team left in the tournament to win a National Championship is Michigan State (1979, 2000).
Whatever happens from here on out, all four of these team's fan bases should be very excited at what their team has been able to accomplish. Although a #1 seed, few thought Virginia would make it here. Texas Tech and Auburn, while tough teams, also faced steep odds to win four games in the tournament to get here.
The matchups are almost here, so I thought I would come up with my predictions for what will happen during the final three games of the NCAA Tournament.
#5 Auburn vs. #1 Virginia
I was one of many who thought Auburn had a good chance at making it this far. In nearly all of my brackets, I chose Auburn to reach the Final Four. During their first couple games during the tournament, they appeared to be a team that could win it all. While I admire their run to the final weekend of the tournament, I believe it ends here.
Star Auburn forward Chuma Okeke tore his ACL during the second half of a matchup against the North Carolina Tar Heels in which he managed 20 points and 11 rebounds. They will need every bit of scoring and rebounding to get past a Virginia team that ranks fourth in the country in defense against 3-pointers and third in the country in 3-pointers made per game.
Virginia is currently a 5.5 favorite to win, and although I wouldn't bet on it since I believe this game will finish within 6-8 points, I'll take Virginia to cover.
Prediction: Virginia 67, Auburn 59
#2 Michigan State vs. #3 Texas Tech
If you've been following Michigan State, then you probably know by now that they excel against offensively aggressive teams. They capitalize off of shoddy defense and mistakes made by their opponents. This is one of the reasons they were able to defeat a great Michigan team three times. The opponents they struggle against have capable offenses and GREAT defenses.
In the first round of the NCAA Tournament, we saw the #15-seeded Bradley Braves (my alma mater) play Michigan State down to the wire. The Braves had the best defense in the Missouri Valley Conference despite often struggling on offense.
In this matchup, MSU faces arguably the best defense in all of college basketball. Texas Tech allows only 59 points per game. They dominated Michigan and to reach the Elite 8 and shocked everyone by taking out an extremely talented Gonzaga Bulldogs team. Texas Tech is a 2.5 underdog, but don't let the line fool you, they have everything it takes to win this game.
Prediction: Texas Tech 63, Michigan State 62
Note: If Michigan State does win this game, it will likely be because Cassius Winston has a monster game and is able to facilitate the ball to teammates. The Red Raiders will try to take him out of the game quick, so keep an eye on his production from the start.
#3 Texas Tech vs. #1 Virginia
Although my Michigan State Spartans will no longer be in the tournament, it will be exciting to see one of these schools to win a National Championship in basketball for the first time in their school's history.
Unfortunately for most basketball fans, this game figures to be slow and low-scoring. Each team will try to control the tempo of the game and keep it close. This game will not be filled with highlights unless those highlights are blocks and aggressive rebounds.
Although this will likely be a defensive battle, there are exciting offensive weapons playing in this game. The Red Raiders' Jarrett Culver has averaged 18.9 points per game (6.4 rebounds, 3.8 assists) in the tournament and Cavaliers star De'Andre Hunter, a projected top-10 NBA draft pick, is averaging nearly 15 points (14.9) and 5 rebounds a game.
Who knows, I could be wrong, but I still expect each team's defense to step up for this contest, and I believe the better defense will prevail.
Prediction: Texas Tech proves that defense wins championships and they squeak out a surprise victory. Texas Tech 58, Virginia 55.
What are your predictions for the three games we have left? Comment below!
---