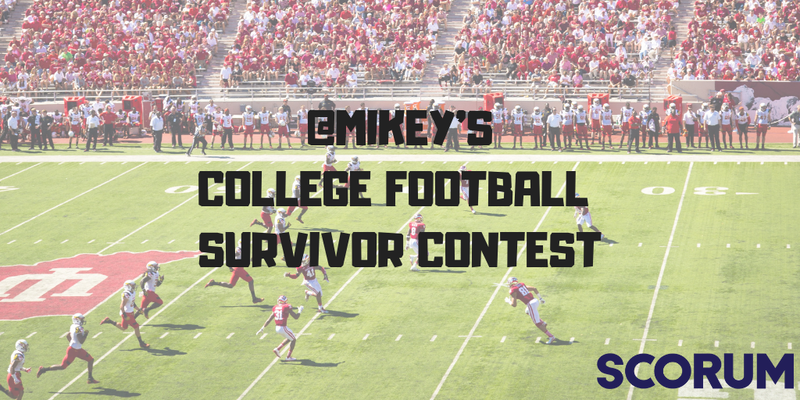 Another week of college football is in the books and we are coming down to the final full week of play. This contest is in its 12th and FINAL week, and I have a couple of surprises for those of you who are still alive. Please read this post and the rules carefully. Both the rules and the deadline have changed. Please don't miss making your picks this week!
Before diving into the new rules and deadline for this week, let's go through a quick recap and see who is still alive in the competition.
Quick NCAAF Recap
Am I the only one who feels let down by this year in college football? After a wild start, games started to get predictable and we saw very few surprises. The playoffs are shaping up to be interesting and potentially close, but the regular season has been mediocre if not poor compared to previous seasons.
Among the many blowouts, we did have a couple of great games. No game was more interesting than Oklahoma State's upset (45-41) over #9 West Virginia, which did eliminate one of our players from the competition. Ohio State, #10 in the nation, barely escaped a big loss to Maryland in a crazy 52-51 game.
There are some exciting games coming up this weekend, so I am glad to be running this competition for one last week.
Who is Still Alive?
We lost Robbijg (did not make a pick) and News (West Virginia), so only five remain for the last week of play. Very well done you guys! Here are your final five:
@heyimsnuffles: Auburn, Michigan, LSU, Alabama, Ohio State, Notre Dame, Penn State, Oklahoma, Utah State, Clemson, Florida
@thesportsguru: Oregon, Penn State, BYU, Auburn, West Virginia, Ohio State, Iowa, Oklahoma, Mississippi State, Michigan, Georgia
@tadas: Georgia, Oklahoma, Michigan, Alabama, West Virginia, Notre Dame, Wisconsin, Clemson, Ohio Sate, UCF, MSState
@chops316: West Virginia, Penn State, Ohio State, Georgia, Wisconsin, Notre Dame, Iowa, Oklahoma, Clemson, Michigan, Alabama
@thebull: UCF, Stanford, BYU, Alabama, West Virginia, Ohio State, South Florida, Notre Dame, Clemson, Michigan, Florida
Congratulations! An Added Bonus for the Final Five
You all put in time and effort making your weekly picks and you have beat the snot out of the other 40+ competitors who are no longer in the competition (myself included). Due to your great play and support, I have decided to add 25 SCR to the prize pool that will be paid out immediately to the remaning five players.
This means that each of you should see 5 SCR show up in your accounts shortly.
Updated Prize Structure and Deadline
You all have received 5 SCR to ensure that none of you will go home empty handed. The remaining 100 SCR will be split, with 80 SCR going to the overall winner, and 20 SCR going to second place.
The new deadline for the final week of the contest is 11:59 PM Central on THURSDAY, November 22. Also, there is a benefit to making your picks early, as you will learn below, so make them fast while making the right decision.
New Game, New Rules
I have come up with something special for the final contestants left in the contest. To start, you can now through your previous picks out of the window. It does not matter who you picked in the previous 11 rounds of the competition.
The Game

Choose 5 teams this week that you believe will win by the largest margin.
The player with the highest combined margin of victory will win the contest. The second highest will win second place.
Scoring will be as follows:

Each team's score - opponents score
All five results will be added to determine your final score
If one of your team's lose, instead of the margin of victory being added to your score, it will be taken away from your score.
To sum it up, you want to pick the five teams from the eligible games below that will win by the most points.
The Rules

You must pick five teams from the games below.
No player can have the same five teams. You can have even four of the same teams as someone else, but not all five. First-come first-served, meaning that if you are quick to pick, you guarantee that you get the five teams you want.
Deadline, again, is 11/22 at 11:59 PM Central.
Week 12 Games Eligible for the Contest
Pick fives teams from the games below. Games from Friday are included, which is why there is an earlier deadline. Eligible games include:
East Carolina @ #24 Cincinnati
#15 Texas @ Kansas
#11 UCF @ South Florida
#6 Oklahoma @ #9 West Virginia
#18 Washington @ #8 Washington State
Kansas State @ #16 Iowa State
BYU @ #19 Utah
Illinois @ #22 Northwestern
#4 Michigan @ #10 Ohio State
Georgia Tech @ #5 Georgia
#12 Syracuse @ #20 Boston College
#13 Florida @ Florida State
Auburn @ #1 Alabama
Maryland @ #14 Penn State
South Carolina @ #2 Clemson
#17 Kentucky @ Louisville
#7 LSU @ Texas A&M
#3 Notre Dame @ USC
#23 Utah State @ #25 Boise State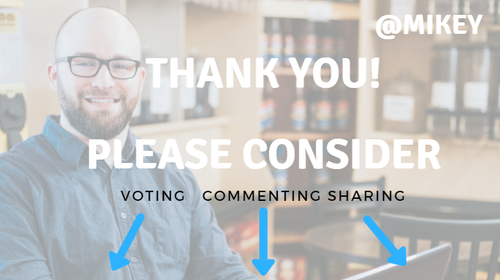 Submit your five teams below, feel free to ask any questions, and good luck! For those of you who aren't still in the competition, what do you think of this new format?