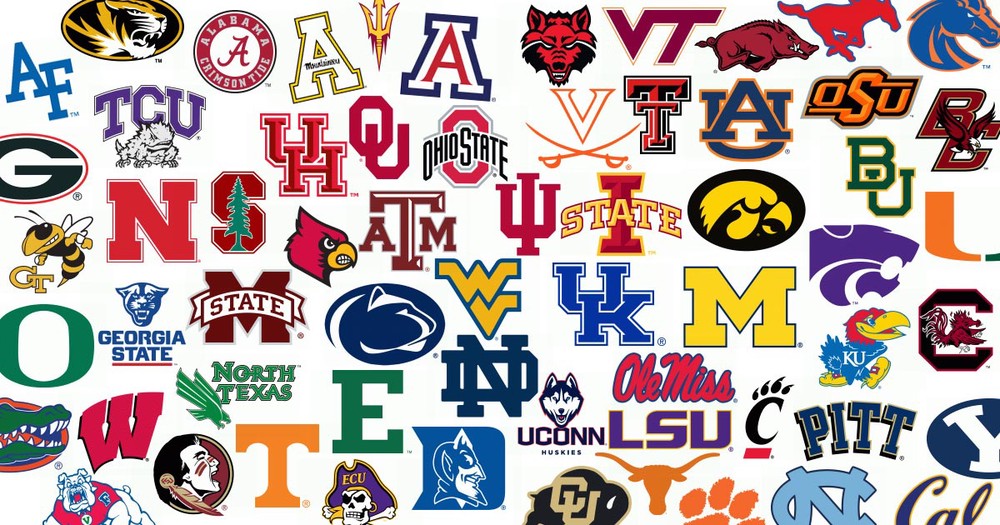 First College Football Roundup of 2020!
Welcome back all! It has been a while but I am happy to be back with the opportunity to talk a little college football after an off-season of uncertainty to say the least. With the pandemic, the shutdown of everything (including of course, sports), slow reopening, and lots of uncertainty to say the least, I took a break for a while from creating content, social media in general, and for the first time, dealt with a bit of a waning passion for my beloved sports. After a hiatus, however, I'm back and excited to be creating again. Which of course leads me into today's comeback post, unveiling my Preseason Ultimate College Football Top 25, along with the first official "roundup" for what was a somewhat "full" slate of games this past Saturday. With that being said, let's jump back into it and welcome back college football!!
I did do a preseason top 25 (which I will unveil shortly), but waited as late as I could to see what schools, conferences, etc. would be playing in the fall and who would not. Ultimately, I decided to rank any team that would have been eligible to play this year in the preseason Top 25. I will then update the rankings in a few weeks after all of the conferences have had a chance to get going. (The SEC has yet to kickoff for instance, but the Big XII and ACC got going this past weekend.)
The updated rankings will then consist of only schools currently playing this fall. If the Big TEN can in fact get a fall season pushed through for the end of the October (and it looks like that exact scenario with an announcement earlier in the week from the league of an Oct 24th start day) then those schools could potentially jump back into the rankings at that point in time.
With all of that being said, there was actual college football being played over the past two weekends, with both the ACC & Big XII getting going this past Saturday. The biggest takeaway from the first somewhat "full" Saturday of college football? What an awful start for the Big XII.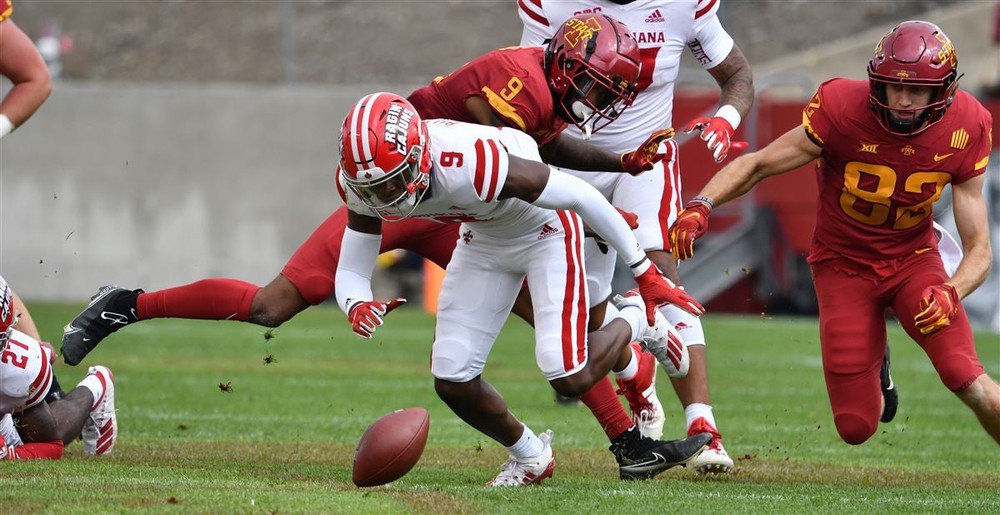 I certainly wasn't the only person to have Iowa State ranked to start the season (#14), and although I had Louisiana in the "next" group of teams just outside of my preseason Top 25, the Raj'in Cajuns 31-14 victory over the Cyclones was the biggest surprise of the weekend. A kickoff return and punt return cost ISU dearly, while the Cajuns should find themselves ranked very soon.
Couple that awful debut with Kansas State falling at home to Arkansas State, 35-31, and you've got one disappointing start for the conference as a whole. Yes, Texas and Oklahoma rolled (as they should have against vastly overmatched UTEP & Missouri State, respectively), but this was a blow to the conference's overall depth & perception.
Another big takeaway from the weekend was how good Georgia Tech played at Florida State. The Yellow Jackets rewarded me for putting them in the "next" group of teams just outside of my preseason Top 25, despite them being picked to finish last in the ACC. GT actually dominated the game, but repeatedly shot themselves in the foot with turnovers. They still managed to hang-on for a 16-13 victory, however, and start the season with a big conference road win - as 13.5 point underdogs no less. What a start to the season.
Without further ado, here is a look at my college football kickoff 2020 Ultimate Top 25. As previously noted, any teams were considered for this initial set of rankings and will be updated accordingly once all of the conferences have had an opportunity to kickoff over the next couple of weeks. Any results from this past weekend are included in parentheses next to the teams that were in action. Here we go:
-
We start with the "next" group of teams that start the season just outside of the Top 25. All got some measure of careful consideration, and I would not be surprised to see a few or all of them have solid seasons:
Next:
---------
UCF, Stanford, Louisville (vs WKU W 35-21), Auburn, Iowa, Indiana, Georgia Tech (@FSU W 16-13), Ole Miss, Miami FL (vs UAB W 31-14), Memphis (Sept 5 vs Ark St W 37-24), Louisiana (@ 14 ISU W 31-14), Northwestern
-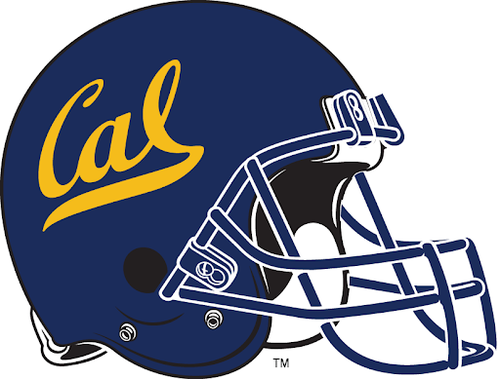 25 CAL
The Golden Bears were looking at bringing back 18 total starters, including 10 on offense, for a unit that struggled on that side of the ball in 2019, but had a very dominant defense. That side is poised to be very good once again if the Pac 12 can in fact get up and playing in late October. The continuity on offense should help this team take the next step.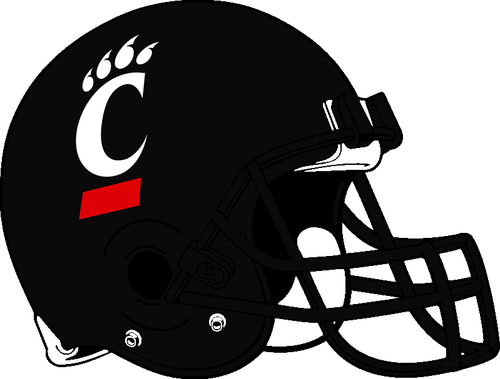 24 CINCINNATI
The Bearcats have been exceptional out of the American over the past couple of seasons. The AAC has been generally underrated with Memphis, UCF, and SMU all turning in big seasons a year ago. Cincy returns enough to be at the forefront of the conference once again.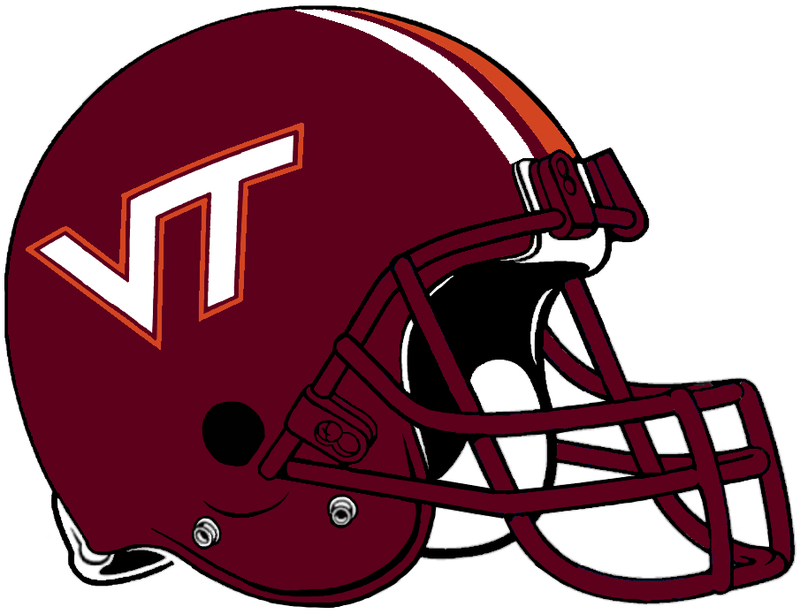 23 VIRGINIA TECH
The Hokies had high-hopes of a turnaround last season but it just didn't happen. Tech struggled to an 8-5 record, falling to Kentucky in the Belk Bowl on New Year's Eve. The good news is they return 82% of last season's production (tied for 6th most in the country), making the Hokies a candidate to have that breakthrough they've been looking for under head coach Justin Fuente in 2020.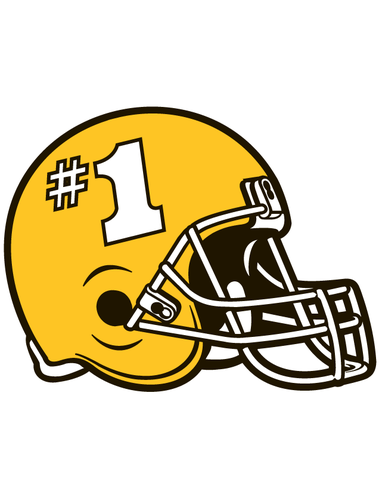 22 APPALACHIAN STATE (vs Charlotte, W 35-20)
The Mountaineers' are my pick to crash the New Year's Six party in 2020. QB Zac Thomas (2,718yds 28TD/6INT; 440 rush yds, 7TD in 19') returns to lead App State after a banner 2019 in which they went 13-1 & captured the Sun Belt Championship. Make no mistake, the Mountaineers are very good, and despite playing in the overlooked Sun Belt, are very much deserving of starting the season in the Top 25.
21 NEBRASKA
The Cornhuskers had problems living up to lofty expectations a season ago, failing to build off of a 3-1 start, finishing a disappointing 5-7. Despite last season's shortcomings, the prospects of a breakthrough under head coach Scott Frost in 2020 seem to be well-founded. 10 starters return on offense, including QB Adrian Martinez, who is back for his third season as the starter. Only 5 starters return on defense, but fortunately, JoJo Domann is one of them, after recording 10 tackles for loss, 1INT, 1FF, 2FR, and 2.5 sacks in 2019.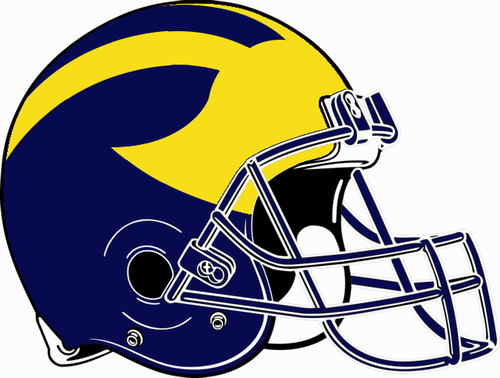 20 MICHIGAN
The Wolverines experienced quite a bit of turnover once again. QB Shea Patterson is gone after an up-and-down two seasons in Ann Arbor, as well as DB Lavert Hill & LB Khaleke Hudson, both off to the NFL. With just 11 total returning starters (5 offense, 6 defense) for a squad that underperformed at 9-4 in 2019', it appears they will once again have their hands full in the Big TEN East, with talented teams in Ohio State & Penn State on the docket, as well as a vastly improved Indiana squad.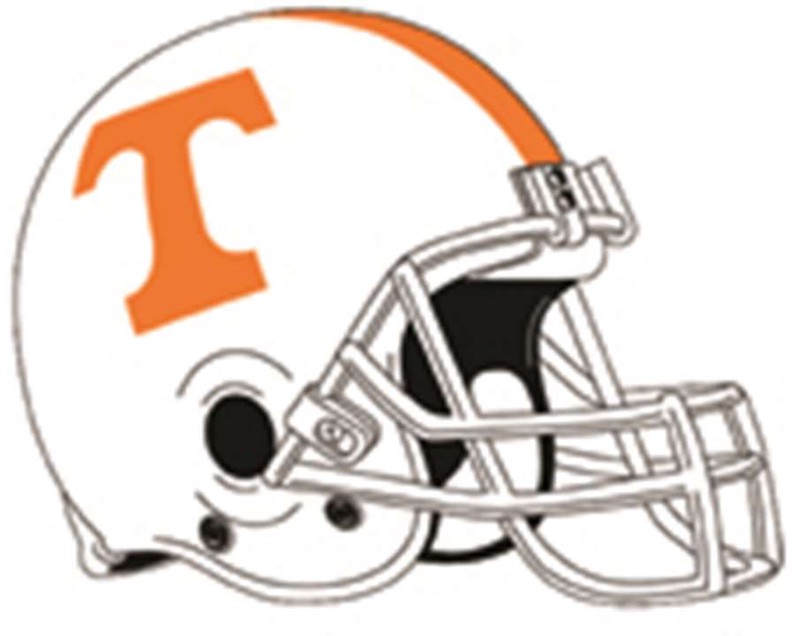 19 TENNESSEE
The Vols return 8 starters on each side of the ball, and are finally poised to get back to their winning ways. They should be able to get to 6 or 7 wins out of their 10 game schedule, as they bring some momentum into 2020, having closed last season with 6 straight victories. Throw in the return of QB Jarrett Guarantano, and something might be cooking in Knoxville.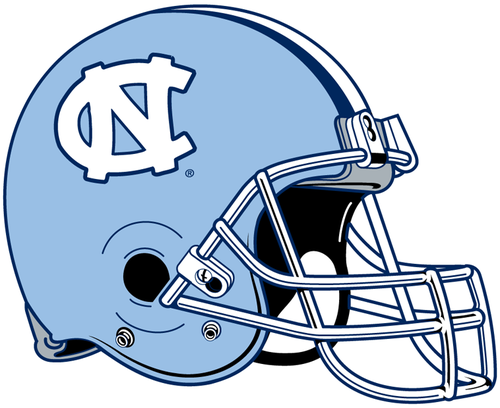 18 NORTH CAROLINA (vs Syracuse, W 31-6)
Mack Brown's Tar Heels return 75% of last season's production on both sides of the ball, good for 18th best in the country. Last year UNC took Clemson to the brink, and were better than their 7-6 overall record would suggest. All 6 losses came by 1 score, and they finished the season by pummeling a solid Temple squad, 55-13, in the Military Bowl.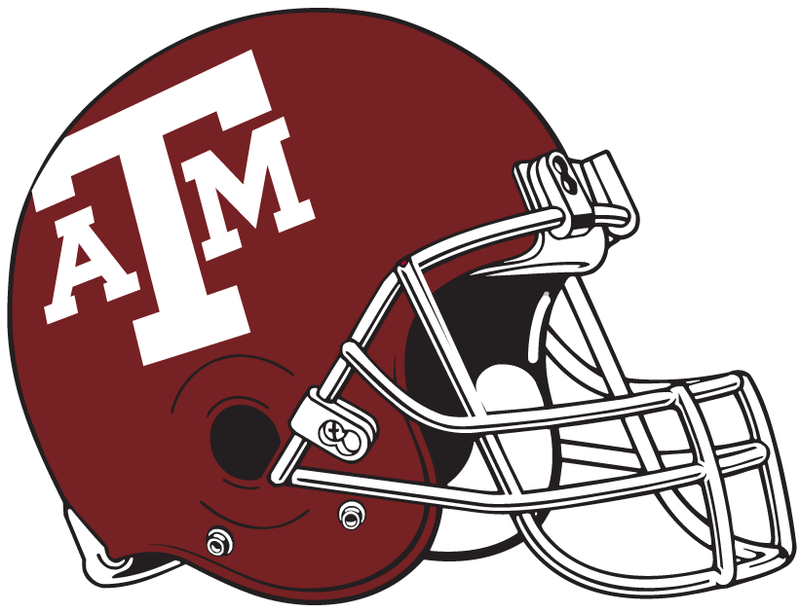 17 TEXAS A&M
A&M returns 8 starters on each side of the ball, and the schedule is much more manageable than a year ago, which has the optimism level high in College Station that year 3 of the Jimbo Fisher era will be the breakthrough year. They may not reach double-digit wins for the first time since 2012, thanks to a shortened scheduled, but at any rate, should be able to improve on the 5 losses they've averaged per season over the last 6 years...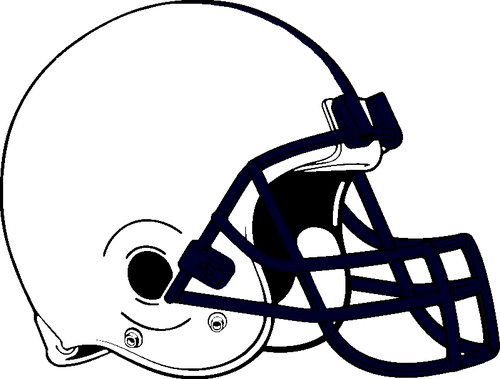 16 PENN STATE
The Nittany Lions are expected to have one of the nation's top defenses back after ranking 33rd a year ago on that side of the ball. They were even better in scoring defense, finishing 8th in the country, giving up just 16.0 per game. They did lose a plethora of talent from last season's 11-2 squad, especially on the offensive side, where they have glaring youth & inexperience at the WR position. Sean Clifford returns at QB, as well as TE Pat Freiermuth, which should help. Clifford needs to make strides in the passing game, however, where he struggled with his progressions a year ago.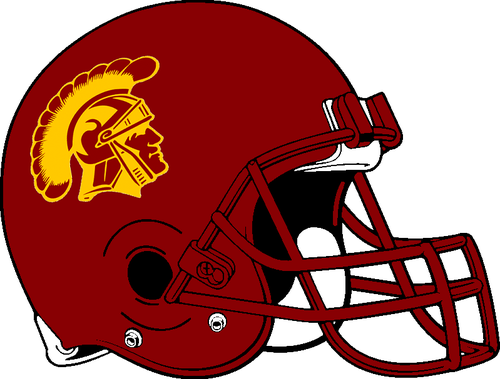 15 USC
The Trojans are perhaps poised for a return to greatness in 2020 with 17 starters returning, including a whopping 82% of last season's production (good for 5th in the country). Clay Helton's seat couldn't have been any warmer at the end of last season, in which they looked uninterested in a blowout loss to Iowa in the Holiday Bowl.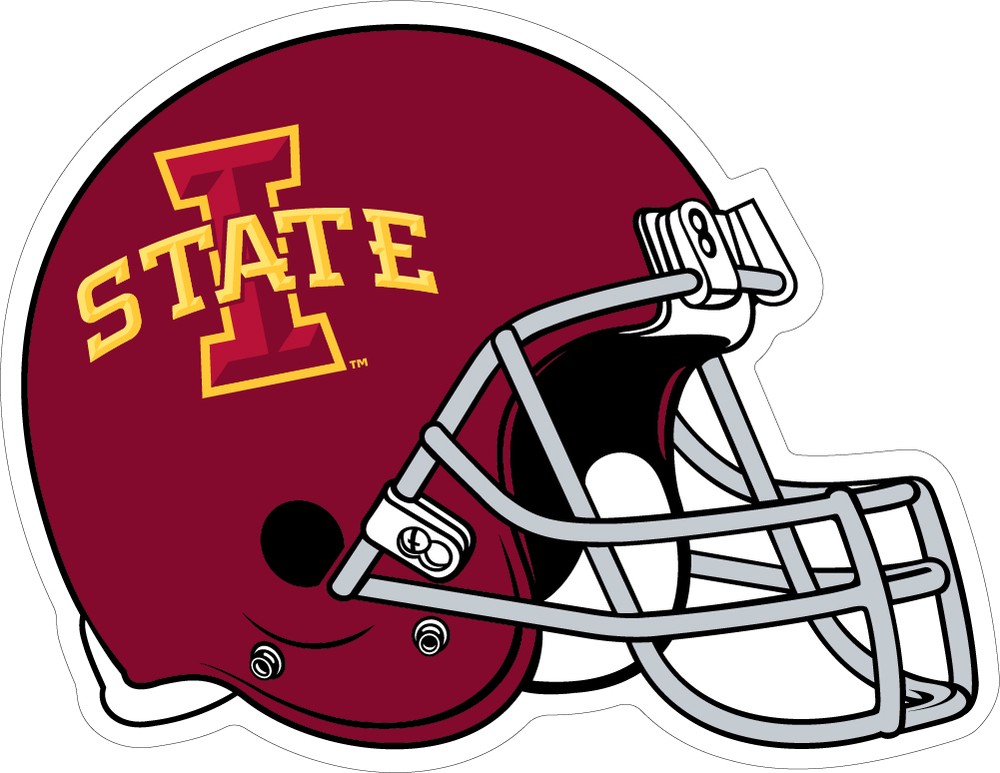 14 IOWA STATE (vs Louisiana, L 14-31)
The return of junior QB Brock Purdy (3,982yds, 27TD/9INT in 2019) for his third season at the helm in Ames, along with 8 returning starters on defense, seems to be the perfect recipe for a breakout season for the Cyclones. However, losses along the offensive line could have an impact, and the special teams have already cost them, as they were done-in over the weekend by Louisiana, thanks in part to giving up both kick & punt returns for TDs.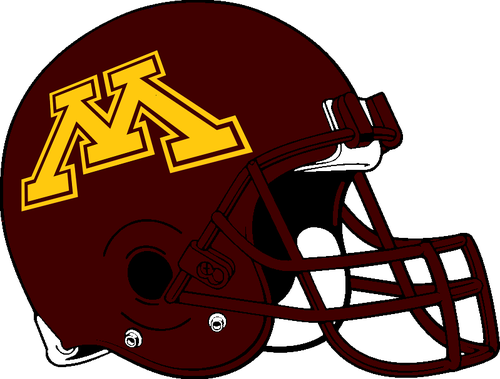 13 MINNESOTA
The Golden Gophers had a breakthrough season last year under P.J.Fleck - going 11-2 for the program's best season since going 8-0 and capturing the National Championship way back in 1941. It was only the second time reaching double-digit victories since 1905 (10-3 in 2003). After all of that, they could be even better in 2020 with the return of QB-WR duo, Tanner Morgan (3,253yds, 30TD/7INT in 19') & Rashod Bateman (60 catches -1,219yds, 11TD as a freshman). They will have some concerns in the defensive secondary, but if the Big TEN does play, keep an eye on Fleck's crew.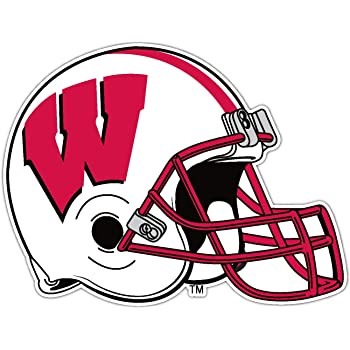 12 WISCONSIN
The Badgers certainly have some holes to fill with the departure of prolific HB Jonathan Taylor to the NFL, along with talented WR Quintez Cephus. They also lost talent to the draft along the O-line, but the cupboard is plenty full at tailback in Madison once again, and QB Jack Coan does return. They do have two gaping holes at LB, with All-Americans Chris Orr & Zack Baun off to the NFL as well. The rest of the defense comes back in-tact, however, with 9 returning starters. Should we have Big TEN football in 2020, you have to like the Badgers' foundation.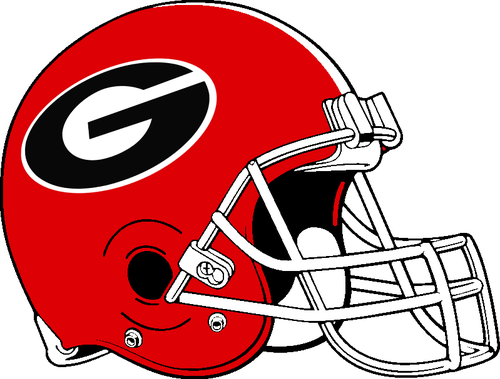 11 GEORGIA
The Bulldogs are by all accounts a top 4-6 team according to pretty much everyone else out there. I'm not quite as optimistic however. I am a believer in what should be one of the nation's best defensive units, but not in an offensive side that returns only 2 starters from a unit that struggled at times last year even with departed NFL talent in QB Jake Fromm & HB D'Andre Swift (1,218yds, 7TD). Yes, there is plenty of talent coming in, but there is a lot to replace on offense in Athens, making the Bulldogs a bit of an intriguing question mark heading into 2020.
10 OREGON
The Ducks may have lost 3-year starter at QB in Justin Herbert, but the defending Pac-12 & Rose Bowl Champions return 8 key starters on the defensive side, and will slot in two 5-star recruits at linebacker, making that unit one of the best in the country heading into 2020. Mario Cristobal's D showed big strides last season, and was expected to be a dominant force once again. The offensive line will be inexperienced, but their is tons of talent everywhere else.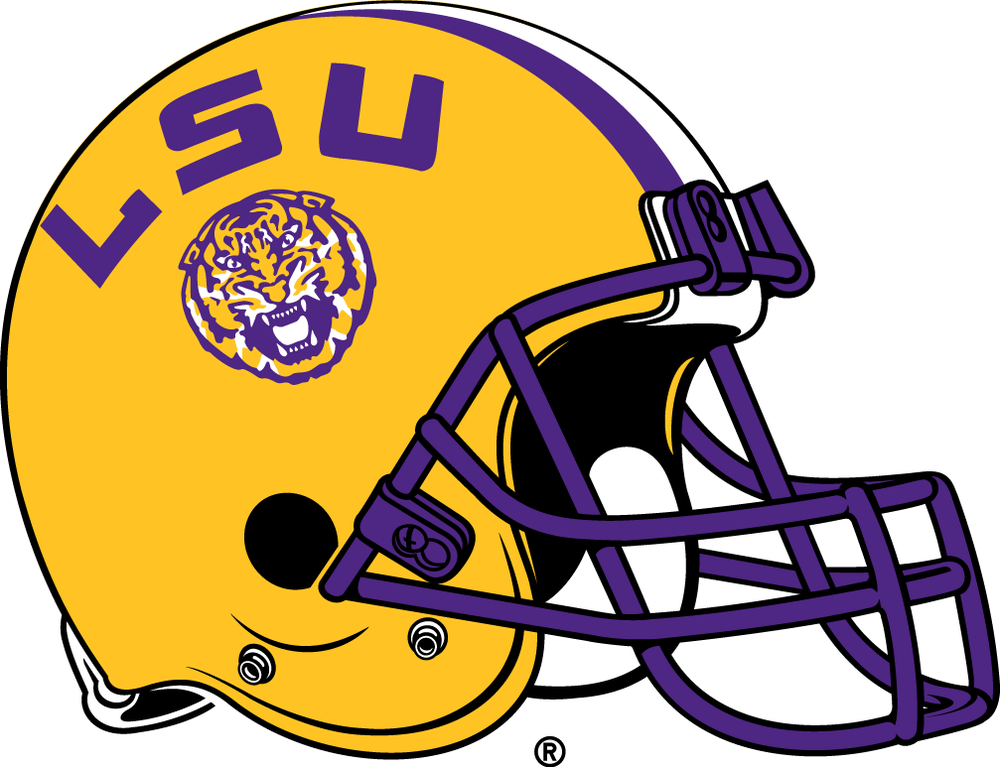 9 LSU
The defending National Champs lost an abundance of talent from last year's impressive squad, including Heisman-winner & top overall NFL Draft pick, QB Joe Burrow. In addition to Burrow, RB Clyde Edwards-Helaire, WR Justin Jefferson, and S Grant Delpit are just some of the noteworthy talent that has moved on to playing on Sundays. They may have lost a lot down in Baton Rouge, but the nation's top WR returns in Ja'Marr Chase, as well as defensive back Derek Stingley Jr., who is expected to anchor the secondary. There is plenty to replace, and many new faces to break in, but the talent is there to challenge Alabama once again for the SEC West. *Correction- Chase made it official and declared for the 2021 NFL Draft, opting out of the upcoming season.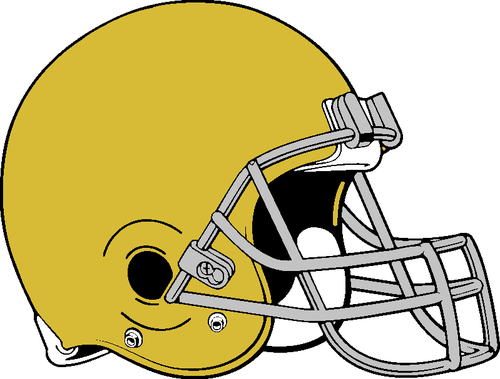 8 NOTRE DAME (vs Duke, W 27-13)
The Irish may have lost their leading rusher, receiver, and starting TE all to the draft, but they return one key element on offense - senior QB Ian Book, who enters his third season behind center. Book turned in an impressive 2019, throwing for 3,000 yards, and 34TD to only 6INT for a team that went 11-2 and finished just outside of the top 10 in the final rankings. While the skill positions will be completely re-tooled, the O-line will not. All 5 starters return with a slew of experience. The defense has some question marks, but return enough key pieces to still be dangerous.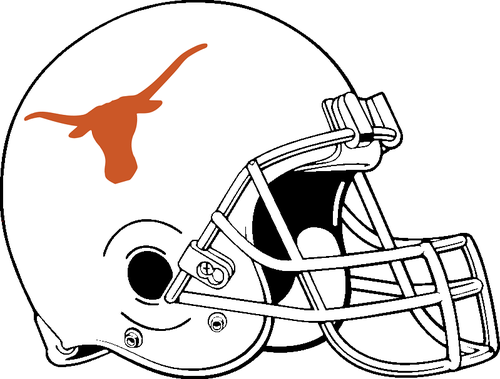 7 TEXAS (vs UTEP, W 59-3)
Senior QB Sam Ehlinger returns to lead the way for the Longhorns after posting 3,663 passing yards, along with 32TDs, and another 663 yards on the ground and 7 scores. That was on the heels of his impressive Sophomore campaign where he posted 41 total TDs. The high-hopes of last season ended in a disappointing 7-5 regular season, but they did manage to dominate a Utah team that was within 1 win of last year's CFP in the Alamo Bowl. Head coach Tom Herman understands that 8-5 won't get it done in 2020.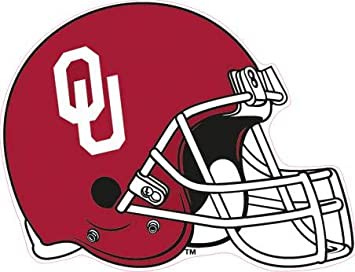 6 OKLAHOMA (vs Missouri State, W 48-0)
Right behind the Cowboys, are in-state rivals, Oklahoma. To no one's surprise, the Sooners are expected to be right in the thick of things yet again. Despite the loss of QB Jalen Hurts, the high-powered O should be good to go behind incoming Freshman sensation Spencer Rattler. With a total of 16 returning starters, including 8 on each side of the ball, the Big XII will most likely come down to the in-state showdown with OSU. Another playoff appearance seems to be well within reach in Norman.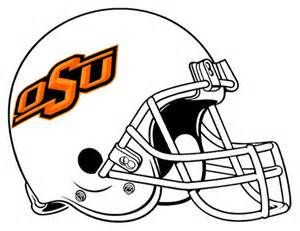 5 OKLAHOMA STATE
Surprise, surprise, don't look now, but the Cowboys of OK State round out the preseason Top 5. Many are divided on OSU's 2020 squad, with plenty believing them to be overrated, and plenty of others believing they are a bonafide top-10 contender. They return a whopping 18 starters, including the nation's top HB (& last season's NCAA leading rusher), Chubba Hubbard. The defense was again, their Achilles heal, but they return 10 starters on that side, and that continuity should finally provide a fruitful improvement & help round this team into a contender.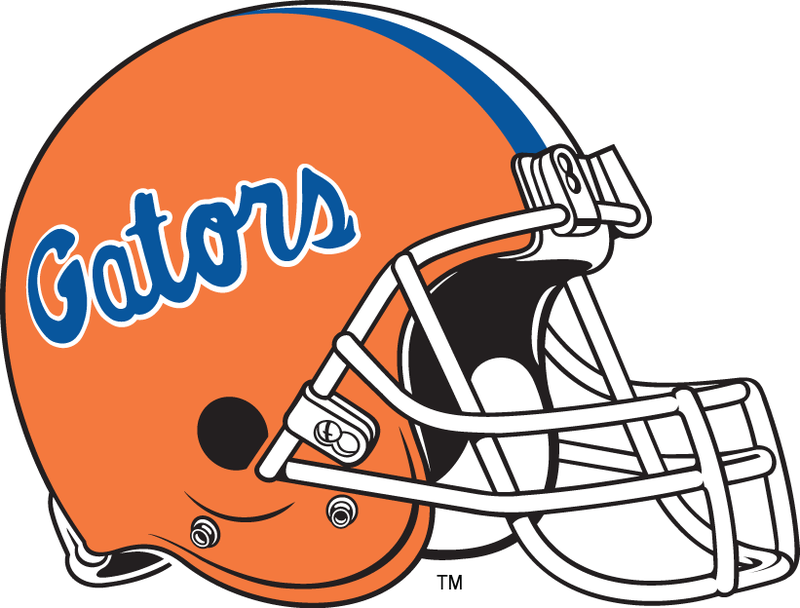 4 FLORIDA
It didn't take long for the second SEC team to pop-up in the preseason Top 25. The Gators showed improvement last season, led by an impressive defense, and the emergence of QB Kyle Trask. The defense lost plenty of production, but return key contributors at each level, including the secondary, linebacker, and along the line, making this year's Gators a strong favorite (along with UGA) in the SEC East.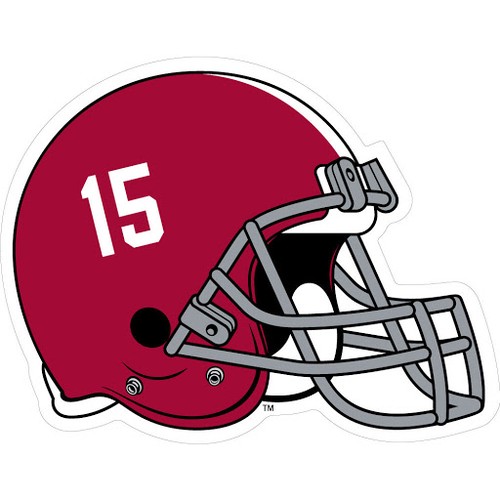 3 ALABAMA
The Crimson Tide lost plenty of talent to the NFL as well, including QB Tua Tagovailoa, and stud WRs Jerry Jeudy & Henry Ruggs III. The return of top back Najee Harris lessons the blow, and QB Mac Jones got valuable playing time down the stretch last season. He will be pushed by incoming 5 Star Freshman recruit Bryce Young. The defense should be stout as well. With Georgia & LSU both experiencing high turnover rates from last year's stacked teams, the Crimson Tide appear to be the ones to beat once again in the SEC.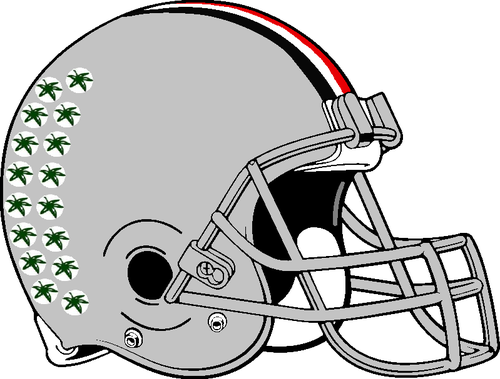 2 OHIO STATE
The Buckeyes lost a record amount of NFL talent from last year's National Semifinalist squad. However, QB Justin Fields' return is the key for the Buckeyes, who still return a star or two on the defensive side of the ball as well, and a top-notch recruiting class. In a normal 2020, Fields' would have been one of the Heisman favorites and made the Buckeyes yet again a favorite in the Big TEN. With the league's recent about-face and announcement that they will in-fact play a fall season consistenting of 8 games, OSU is a CFP pick, provided there is a playoff as currently scheduled.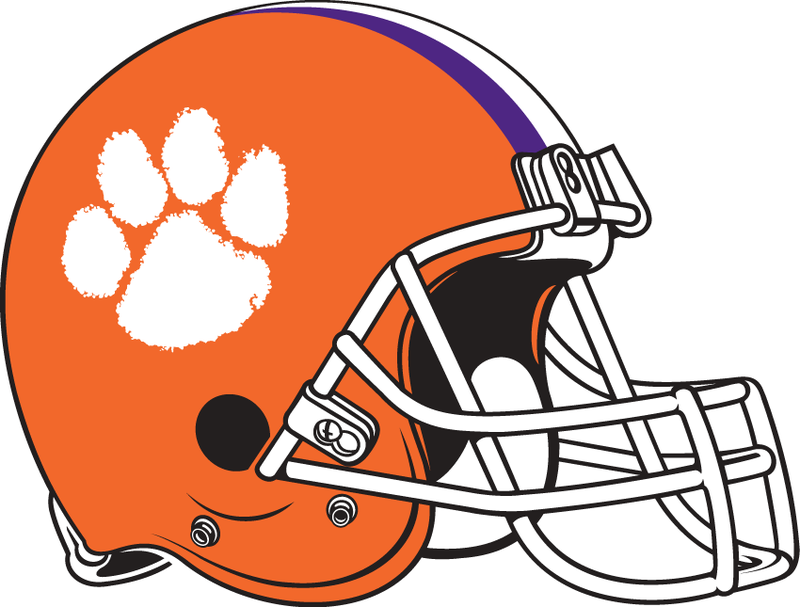 1 CLEMSON (@ Wake Forest, W 37-13)
The Tigers return a bevy of talent from last year's National runner-up squad. QB Trevor Lawrence and star HB Travis Etienne both return to pace an offense that should have no trouble piling up points on over-matched ACC opponents. The defense lost tons of NFL talent yet again, but return key cogs in the secondary, and have reloaded with a top recruiting class. Clemson should be easy favorites in each of their 10 games.
-
Next weekend, of course, the SEC will kick things off as we start to dive into what will hopefully be a fun & entertaining season, one we weren't even sure we would have in the first place. I'll be back with plenty more coverage, in the mean time, enjoy today's games and have an awesome weekend!

-
Chris Elgersma
-
You can find me on IG & YouTube @sportsguychris
-
As always, I appreciate the support!