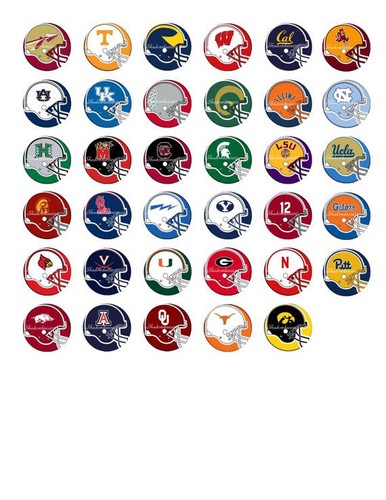 Welcome back all! Another eventful week of college football is in the books, and there is plenty to get to. While all is quiet once again at the very top of the rankings this week, there was some movement in the top 10 with two new editions, and four new teams to the rankings altogether. As always, there's lots to cover, so let's jump right in. We start at the very top of the rankings where both Alabama & Georgia kept cruising right along...

Just as expected, Alabama didn't mess around with Southern Miss, taking a 42-7 lead into the locker-room en route to a 63-14 victory. Bryce Young was nearly perfect (20/22), piling up 313 yards and 5 TDs in the win. Maybe the only thing to squabble at was that one of his two incompletions was an INT. Nonetheless, the Tide remains atop the rankings ahead of this week's huge matchup with unbeaten Ole Miss, as the 'Lane Train' heads to Tuscaloosa.
56-7, 40-13, and 62-0 - those are the scores of the Bulldogs' last three games following a 10-3 victory at Clemson to open the season, including this past Saturday's pasting of poor Vandy.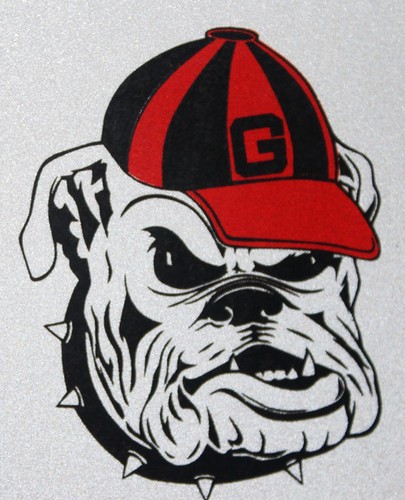 It's been a while since we've seen a team jump out to the kind of completely dominant lead early on like UGA did this past Saturday. 5 TDs in just 12 minutes, and Georgia already had this game in the bag, up 35-0 with over 3 minutes still to play in the 1st quarter. The 62-0 shellacking of Vanderbilt has them entrenched at #2 ahead of a massive showdown against unbeaten Arkansas this Saturday from Athens. Conference title & playoff implications galore, it should be an excellent contest.
Staying atop the rankings, Oregon did what they were supposed to do - pulling away from Arizona in a 41-19 victory to open up Pac-12 play. The Ducks remain at #3 as they moved to 4-0.
Cincinnati was off and remains at #4, as both Iowa & Oklahoma underwhelmed this past Saturday and missed an opportunity to possibly jump the Bearcats in the rankings. First, it was Iowa, who struggled mightily with Colorado State, and needed a huge effort from the defense to overcome a slow start. They managed to shut-out the Rams in the 2nd half to overcome a 14-7 halftime deficit, & pullout a 24-14 victory over a team that lost to Vanderbilt two weeks ago.
Oklahoma also had troubles at home, getting all they could handle & more from West Virginia, needing a pair of 4th quarter field goals to overcome a 13-10 deficit - the 2nd coming as time expired, to lift the Sooners to a 16-13 victory. That's now 3 games against FBS-level competition - vs Tulane, vs Nebraska, vs West Virginia - teams that are a combined 5-8 thus far on the season - and a total margin of victory of just 15 points in those three contests.
The Sooners maybe 4-0 but they continue to underwhelm, barely getting past what has been mediocre competition in 3 home games thus far. The lackluster effort means the jury is very much still out on this team as they get ready for their first road trip of the season - a visit to Kansas State - a team that has caused them headaches in resent seasons. For now, the uninspired win keeps them firmly in the top 10, but they drop a spot behind Penn State, who's looked better & has the far better resume so far.
Speaking of the Nittany Lions, they are up a spot following a relatively easy win over FCS foe Villanova. The win at Wisconsin, and home-win over Auburn in their back pocket, PSU is up a spot to #6 this week.
Meanwhile, In the 'Game of the Week'...
For most of the day, the Badgers & Irish played a slugfest at Soldier Field. Both defenses looked terrific in the 1st half, but it was Coan who made the play of the half following a Graham Mertz INT by the Badgers. Coan threw a beautiful 37-yard TD up the left sideline that was the difference in the 1st half as Notre Dame took a 10-3 lead into the half. Wisconsin's offense looked like a JV squad at times in the 1st half.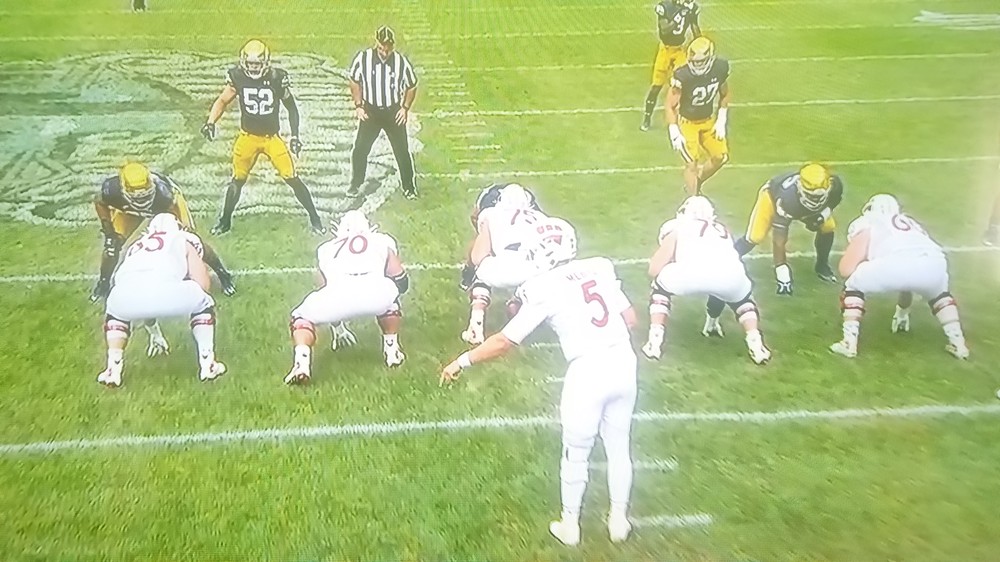 Mertz and the Badgers woke up in the 3rd qt however, and were able to put a drive together that tied it up 10-10 following Mertz's 1st TD pass of the season to Kendric Pryor.
Coan left at that point to get examined after getting twisted up on a sack on the Irish's previous possession - the 5th of the game to that point for the Badgers' D. Drew Pine came in and the Badgers defense made a huge play - hitting him from behind and forcing a fumble that UW recovered at the ND 39, that lead to a 27-yard FG to put UW back in front 13-10.
Chris Tyree made the play of the game, however for the Irish - coming up with a 98-yard return on the ensuing kickoff to give the Irish the lead - just like that - 17-13. Despite Coan being sidelined, the Irish managed to pull away from an inept UW offense the rest of the way, including back-to-back pick-6s with 2 mins left - Mertz's 3rd & 4th INTs of the game. The UW offense did a great job of turning an excellent game into a laugher with their crude offensive display down the stretch. The 41-13 victory was a big one for the Irish & sends the Badgers tumbling out of the rankings. They may have a really good D, but Mertz & the offense need to get on track asap or it could be a long, long season in Madison.
As for the Irish, the big victory sends them into the top 10 - landing at #9 this week.
North Carolina tumbled out of the rankings following their 45-22 blowout loss at Georgia Tech. The Yellow Jackets nearly pulled the upset the week prior at Clemson, and this time they were able to get it done against the Tar Heels. Georgia Tech started the season in the "next" group of teams just outside the rankings, and with their performance the past two weeks, find themselves back in that category.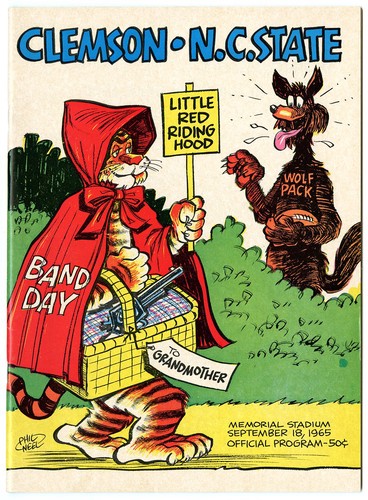 After nearly becoming an upset victim last week at home against those same Yellow Jackets, Clemson had a tricky road matchup at N.C. State. The Wolfpack played inspired and managed to take down the mighty Tigers in 2 overtimes, 27-21, in an exciting matchup in Raleigh. The win was a huge one for NCST and moved them into the rankings at #24 this week. Meanwhile, the surprising 2-2 start has Clemson barely hanging on, as they round out the top 25 this week, falling all the way down to #25.
With 4 games in the books, just as we all expected the two undefeated teams left in the ACC are.. Wake Forest & Boston College?? That's right both Wake and BC are 4-0 while UNC & Clemson are 2-2. Who would have thought that? Got to love college football.
In other top 25 action...
#18 Arkansas was hosting their most important game in years as they welcomed #10 Texas A&M. The Aggies came in with one of the best defensive units in the country, but an offense that had been very up-and-down to start the season. Arkansas, meanwhile, had shown some surprising success offensively, and the defense also came to play in this one.
The Razorbacks out-gained the Aggies 443-272 in a game they led 17-3 at the half. It's not surprising that they won the game, but that it was done with relative ease. Make it 4 games, & 4 home wins by double-digits for the Hogs early in the season. We found out if they were for real this past Saturday, and now we will find out if they are ready to be a true contender, as Arkansas gears up for their first road trip of the season - a showdown at #2 Georgia. The big win has the Hogs up 8 spots this week and rounding out the top 10 at #10, while the loss sent A&M down 11 spots this week to #21.
The pollsters continue to overvalue the Aggies a tad, as I'm having an increasingly hard time coming up with ways to justify this team being top-15 in the country with their current offensive woes.
#13 BYU got out to a comfortable lead over USF in Provo, UT, taking a 28-6 lead into the locker-room, before hanging on for a 35-27 victory. The win has the Cougars at 4-0 & up a spot to #12 this week.
#14 Coastal Carolina pummeled poor UMass, 53-3, taking care of business, and covering a massive spread in the process, to also move to 4-0, and move up a spot to #13 this week.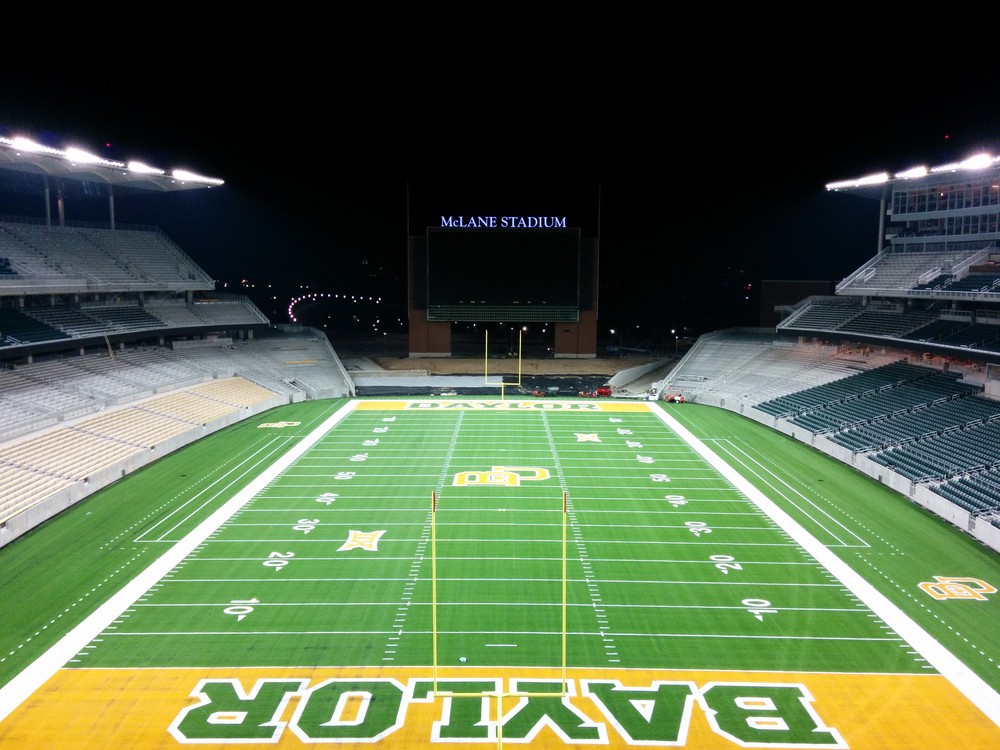 Heading over to the Big XII, Iowa State started the season with perhaps their loftiest expectations ever, and it's been a bit of a struggle to live up to them so far. They had a big conference-clash at unbeaten & undervalued Baylor, and came up short, falling to the Bears, 31-29, in a terrific game from Waco, TX. Down 8 in the closing moments, Cyclones QB Brock Purdy hit Breece Hall for a 16-yard score with just 0:24 to play to make it 31-29, but the 2-point conversion pass was rushed and intercepted by the Bears in the end zone. A bad snap & pressure up the middle forced an off-balance last ditch effort, and Baylor escaped with the W.
The big conference victory sends the Bears into the rankings this week at #15, and caused Iowa State to drop to just 2-2, and fall out of the top 25 all-together after starting the season ranked #5.
Rounding out the top 25 action this week, Michigan had a ho-hum 20-13 victory over Rutgers in Ann Arbor, that moved them to 4-0 & up 3 spots to #16 this week. While in-state rival Michigan State got all they could handle from a steadily improving Nebraska team, needing overtime to escape with a 23-20 win that sent them up 4 spots & right behind the Wolverines at #17.
Fresno State struggled with UNLV following their big victory at UCLA, and used second half rally to get past the Runn'in Rebels 38-30 & move up 4 spots to #18.
They are followed by both Arizona State & UCLA at #s 18 & 19, respectively. The Sun Devils scored a 35-13 victory over Colorado, while the Bruins took down Stanford on the road, 35-24.
Lastly, SMU is the fourth and final newcomer to the rankings this week. The Mustangs were big underdogs at rival TCU despite a 3-0 start, but managed to take a 23-21 lead into the half. After opening up double-digit leads multiple times in the second half, they hung-on for the huge 42-34 upset. SMU QB Tanner Mordecai overcame 3 INTs with 4 TD passes, and now leads the nation with 20 already. The victory sent the Mustangs into the rankings, landing at #23. As for the on-field melee after game, and SMU supposedly having a plan in place to stake their flag at midfield following the win - it's simple, protect your home field and beat one of your rivals in a game where you were mutli-TD favorites and its a non-issue.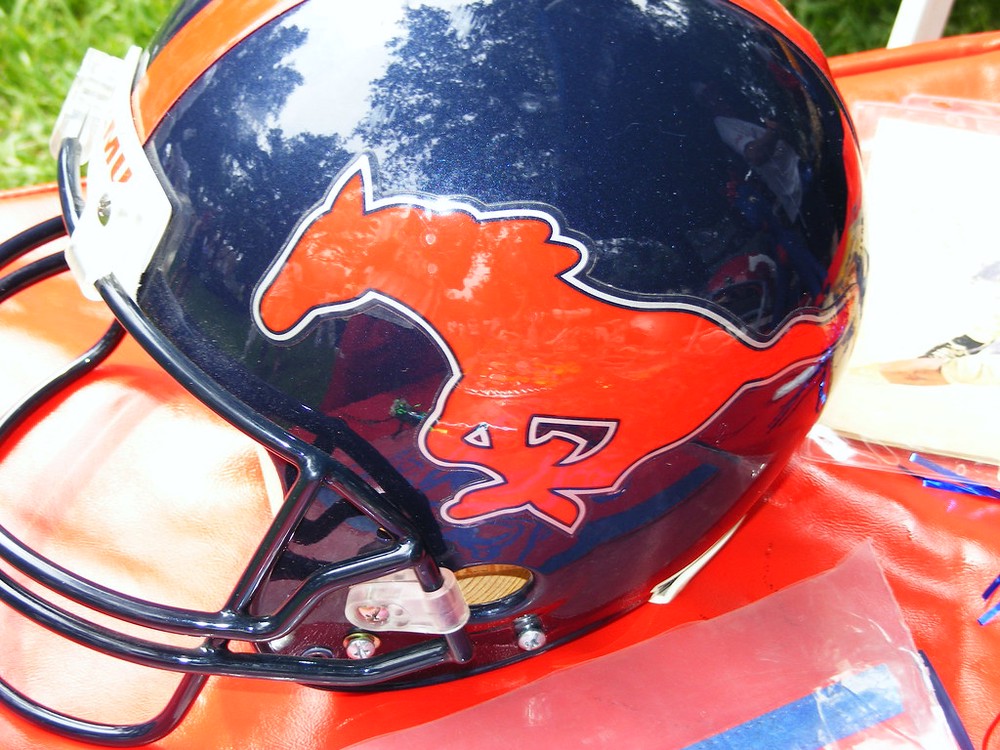 Looking ahead to this weekend, we've got a pair of massive showdowns in the SEC involving the top two teams in the land, with #1 Alabama hosting #14 Ole Miss, and #2 Georgia welcoming #10 Arkansas to Athens. All four teams are undefeated, and we will find out just how good the Rebels & Razorbacks truly are. Both games have significant SEC & CFP implications.
In other action, #4 Cincinnati is at #9 Notre Dame, in perhaps the biggest game in Bearcats' history. Take down the Irish in South Bend, and Cincy's playoff aspirations just might become a reality. #16 Michigan is at Wisconsin in the Big TEN, as the Badgers look to bounce-back and get on track offensively. The Wolverines have looked good so far, but this will be their first trip outside of Ann Arbor this season, to a stadium - Camp Randall - where they have struggled in recent history. Their most recent trip to Madison ended in 35-14 defeat in 2019.
#5 Iowa visits 4-0 Maryland in a big one in the Big TEN on Friday night, and #12 BYU visits Utah State on Friday evening as well. #7 Oklahoma visits Kansas State in the Big XII (a team they've struggled with the past couple of seasons), Florida visits 4-0 Kentucky, and a pair of unbeaten, ranked teams clash in the Big XII with #15 Baylor visiting #21 Oklahoma State. Finally, #25 Clemson has another tough one as they host 4-0 Boston College. Lastly, #19 ASU visits #20 UCLA out west. Its a full slate of big-time games this weekend, enjoy all of the action!
2021 COLLEGE FOOTBALL ULTIMATE TOP 25 - WEEK 5
1 Alabama (4-0)
2 Georgia (4-0)
3 Oregon (4-0)
4 Cincinnati (3-0)
5 Iowa (4-0)
6 Penn State (4-0)
7 Oklahoma (4-0)
8 Ohio State (3-1)
9 Notre Dame (4-0)
10 Arkansas (4-0)
11 Florida (3-1)
12 BYU (4-0)
13 Coastal Carolina (4-0)
14 Ole Miss (3-0)
15 Baylor (4-0)*
16 Michigan (4-0)
17 Michigan State (4-0)
18 Fresno State (4-1)
19 Arizona State (3-1)
20 UCLA (3-1)
21 Texas A&M (3-1)
22 Oklahoma State (4-0)*
23 SMU (4-0)*
24 N.C. State (3-1)*
25 Clemson (2-2)
*- New to the rankings this week
Dropped Out:
15 Iowa State (2-2), 17 Wisconsin (1-2), 20 Liberty (3-1), 23 North Carolina (2-2)
Next:
LSU (3-1), Kentucky (4-0), Army (4-0), Georgia Tech (2-2), San Diego State (4-0), Wake Forest (4-0), Boston College (4-0)
----
Thank you for the support as always. You can find me on IG & YouTube at @sportsguychris and be sure to check out my podcast with my good buddy Mikee:
"The Balls and Beards Podcast" available on Spotify, Apple Pocketcasts, Google Podcasts, Anchor, and Breaker! We keep you up to date on everything in the world of the NFL & NBA!
If you enjoy my content, and the find value in our podcast, please checkout our Patreon page if you have the chance:
https://www.patreon.com/join/ballsandbeardspodcast