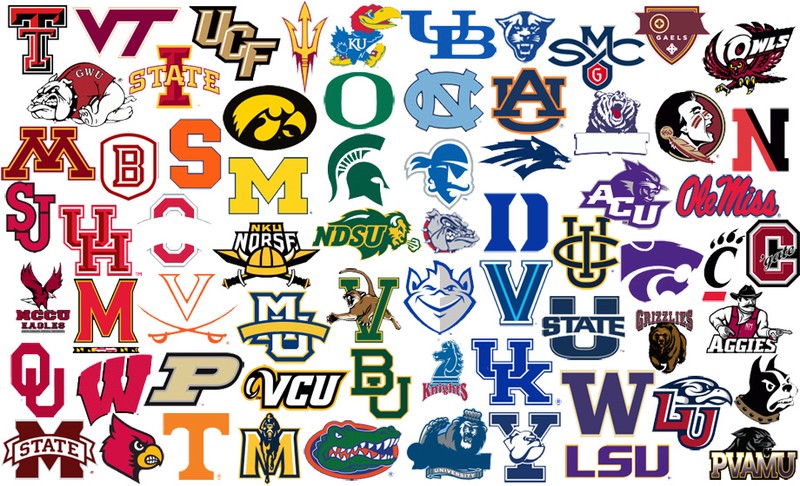 Initial Bracket Takeaways
The Committee actually did a heck of a job with putting together the 2021 field & overall bracket. In an unprecedented year for everything, college hoops was no different. In a season of abrupt shutdowns & re-starts, we managed to get through every conference tournament with just a few minor hiccups along the way.
My initial takeaway is that I actually don't really take much issue with the bracket at all. Aside from a few minor seeding discrepancies, I believe they got it right. Most years, the committee usually provokes my ire through some head-scratching decisions. Usually involving seeding, and the "bubble" teams.
Even though we differed on two of the final teams to make the field, I really can't fault the committee. While I had Wichita State & Syracuse as the first two teams out, the comittee had both in the field. I don't have much issue at all with them favoring those two over Louisville & Colorado State. Maybe the only issue with those teams is that the committee has Michigan State in a play-in game, despite a far superior resume than both the aforementioned Shockers & Orange. Still, not that big of an issue.
What the Committee got right...
1) THE NUMBER 1 SEEDS
It would have been very difficult to botch this one, and thankfully the committee didn't pull any surprises when it came to the top teams in the field.
Gonzaga went undefeated, so pegging them as the top overall seed was an easy no-brainer. Baylor was undefeated until late in the season, and a road loss to Kansas, and then a neutral floor loss to red-hot Oklahoma State in the Big XII tournament is hardly anything to squak at.
The Big TEN was easily rated as the toughest conference from top-to-bottom, with the upper echelon of teams considered to be really, really good. Therefore, it was completely expected - and rightfully so - that two teams from the league would land as 1-seeds.
Michigan delt with a long-layoff at one point in the middle of the season, similar to Baylor, but came back strong to closeout the season. The Wolverines put together an impressive resume, packed with not just victories, but blowouts over some really, really good competition. Iowa by 22, Purdue by 17, Maryland by 24, Wisconsin by 23, and Michigan State by 19 are just a handful of their impressive routs.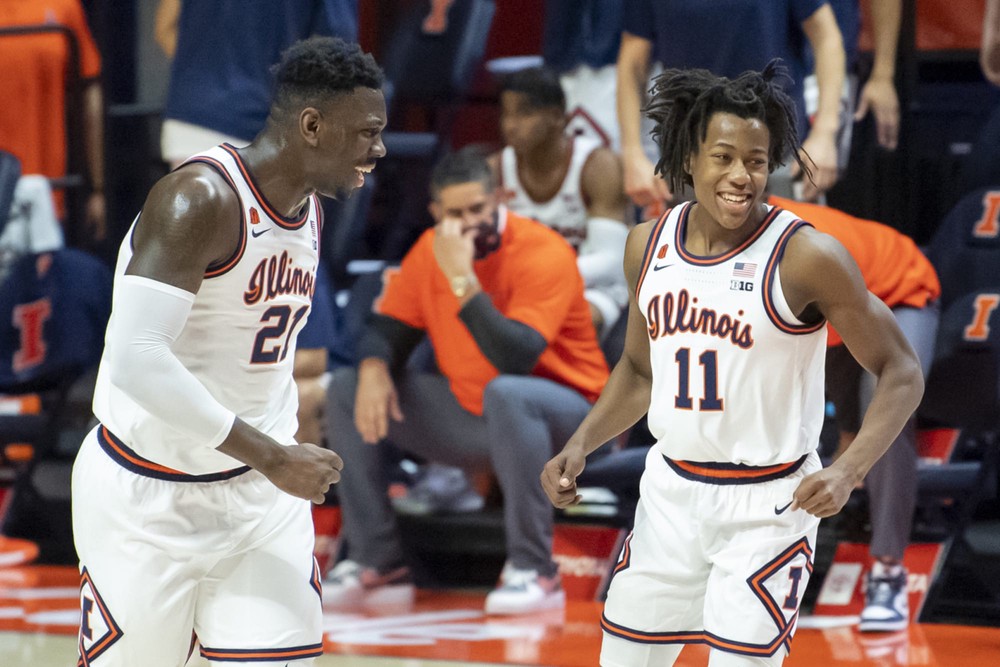 Then there is Illinois. After a loss at Michigan State on February 23rd, here is how the Fighting Illini finished off the season - W by 16 over Nebraska, W by 5 @ Wisconsin, W by 23 @ Michigan, W by 5 @ Ohio State, W by 22 vs Rutgers in Big TEN Tourny, followed by victories over Iowa and Ohio State to win Big TEN Tourny. That's one heck of a closing stretch, as the Illini piled up an impressive lot of victories.
Oh, and one final note on the 1-seeds, if you haven't figured it out yet, all are really, really good... Good luck to those tasked with trying to knock off any of the four.
2) TWO NOTEABLE NAMES MISSING FROM THE FIELD
For the first time since 1976, both the Duke Blue Devils and Kentucky Wildcats are missing from the field. Two of the traditional "Blue Bloods" struggled to gain their footing in 2020-21. While the Dukies were starting to turn it on a bit toward the end of the season, they were ultimately knocked out by Covid-19.
A positive test result cost them a chance at 2-seed Florida State in the ACC semifinals - a win they really needed to have a chance to bolster the resume enough to try and sneak in the field.
Meanwhile, it was a disaster for the Wildcats by their lofty expectations. Perhaps all of the one-and-done recruiting, and inability to bring back the same players year in and year out, while still trying to maintain and build chemistry, finally caught up with them.
Whatever the reason, John Calipari's squad finished just 9-16, the program's worst finish since 1927 when they were just 3-13. It was the first losing season in Lexington since 1988-89, and a shocking dropoff for a program that had AVERAGED 27.9 victories per season over the previous 30 years.
While Kentucky had a historic season for all of the wrong reasons, and the Dukies ran out of time, coincidentally the last time these two both missed the NCAA tournament in the same season, was also the last time we had a team finish off the season undefeated. Bobby Knights' 1976 Indiana Hoosiers were the last to do it - finishing a perfect 32-0. How does that forbode for Gonzaga, who enters this years tournament a perfect 26-0?
What the committee got wrong...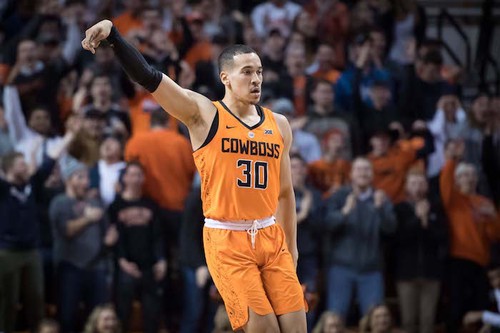 3) OKLAHOMA STATE SHOULD BE A 2, OR AT THE VERY LEAST A 3 SEED
The Cowboys finished the regular season on a tear, and have one of the better resumes of any team in the field from top to bottom. Their final 8 games all registered as quad 1 matchups, and they were outstanding in that closing barrage. They started off that closing stretch by defeating Texas Tech, swept Oklahoma in back-to-back games, then lost at Baylor. Then they upset West Virginia in Morgantown, knocked off the Mountaineers again in the quarterfinals of the Big XII tournament, then upset Baylor in the semifinals, handing the Bears just their 2nd loss of the season. Then lost a thriller to Texas in the title game 91-86.
In addition to the closing barrage, they also own home victories over those same Longhorns, 3-seed Arkansas in non-conference action, plus a road victory over Texas Tech, and a non-league road victory over tournament team, Wichita State.
That's (10) quad-1 wins. Only Illinois had more such victories (11) than anyone in the country. Not sure what else the Cowboys needed to do to move up the seed-line, but from a resume standpoint, it's tough to come up with a better one than Ok State managed this season.
Furthermore, not only were the Cowboys' under-seeded, but they drew probably the toughest of the 13-seeds in a formidable 23-5 Liberty squad.
Other notes on the bracket and potential upsets...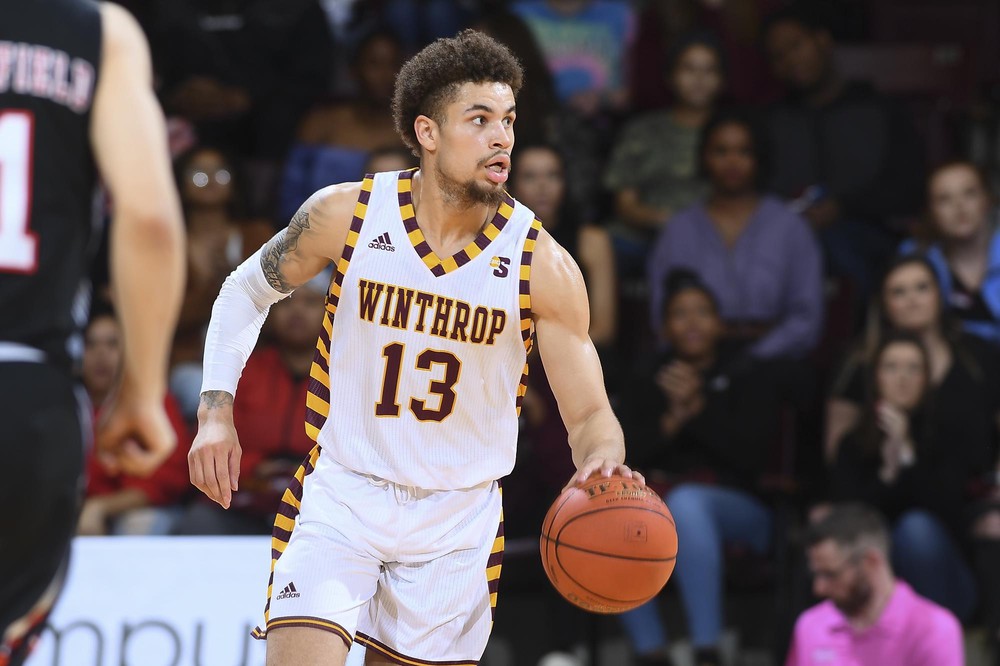 4) THE 12 vs 5 MATCH-UPS
Much is made year in and year out about the 12 vs. 5 match-ups in the NCAA tournament, and the penchant this pairing has for potential upsets. For instance, take into account how in 30 out of 35 years since the field expanded to 64 teams in 1985, at least (1) 12-seed has been able to pull of the upset.
Furthermore, 12-seeds have won 50 times in the history of the tournament, and own a 50-90 all-time mark (.357 winning %). So, a little over a third of the time, a 12 knocks off a 5. That's a pretty remarkable success rate for one of the tournament's "higher" seeds. Taking it a step further, and there have been 14 times where at least (2) of the 4 12-seeds beat a 5. Lastly, there have been 5 times where (3) of the 4 12-seeds knocked off a 5 in the same tournament. The first time was in 2002, followed by 2009, then back-to-back tournaments in 2013 & 2014, and then the last time we had the NCAA tournament, 2 years ago in 2019.
Recent history would suggest this matchup producing the most upsets, and a very good potential for at least (2) of them to pull off the feat. Looking at this year's 12 vs 5 match-ups, and there is no reason to think this trend won't continue.
Let's start in the "South" region where Villanova is facing a formidable Winthrop squad that lost only 1 game all season long (23-1). The Wildcats may have won the Big East regular season Title, but they limped to the finish line, losing 3 of their last 4 games, - all to opponents that did not make the tournament. A 12-point loss to a Butler team that finished just 10-15, a 2-point loss at Providence (13-13) in which they only managed 52 points, and then an upset loss to Georgetown in their first Big East tournament game, is not the way to be heading into the Big Dance.
Plus they are dealing with an injury to one of their best players, guard Collin Gillespie (14.0ppg, 4.6apg, 3.3rpg). He is expected to miss this game, which will make things easier for the opposing Eagles. When taking into account how Winthrop thrashed their opponents by 29, 21, and 27 points respectively in the Big South tournament, these two teams come into the Big Dance on very different trajectories that would tend to favor Winthrop.
Speaking of Georgetown, the Hoyas went on one heck of a Big East tournament run, winning 4 games in 4 days to punch their ticket to the dance. Patrick Ewing's bunch started just 3-8, but came on strong down the stretch, and are playing by far their best ball of the season when it matters most.
Doing it behind a ferocious defense, the Hoyas held their opponents' to a combined field goal % of just 36.7% (86-234) for the entire Big East tournament, while allowing just 56.5 points per game in those 4 contests. They take on a tricky Colorado squad that has been a bit up-and-down this year. For a team that was middle of the pack in the Pac-12 in terms of shooting, ball distribution, and overall scoring, and toward the bottom of the league in turnovers, this might not be the greatest matchup for them.
Creighton landed as a 5-seed as well, and may have drawn the toughest of the 5-seeds in my opinion. UCSB is no slouch after finishing up 22-4. There really is no non-conference match-ups of note out there to judge this team on, and while the Big West is never going to be mistaken for a "Power 5" conference, the Gauchos' did what a good team is supposed to against perceived inferior competition - they dominated them. They come in winners of 5 straight, with 4 of those 5 coming by 14-16 points. The Bluejays will certainly be a step-up in competition, but the Gauchos play solid enough on both sides of the ball, that they should be up for the challenge.
Lastly, Tennessee has put together another strong campaign out of the SEC, but similarly to Villanova, are dealing with injury issues themselves. Star player John Fulkerson is expected to miss their opening matchup with Oregon State due to the facial injuries he suffered from a cheap-shot in the SEC tournament against Florida.
Fulkerson's all-around ability will be tough for the Vols to replace, and an opportunistic Oregon State squad awaits. The Beavers went on a run similar to the Hoyas, to capture the Pac-12 tournament and punch their ticket. First they upset UCLA in the quarterfinals, then took-down rival and regular season conference champion, Oregon in semifinals, then completed the surprise run by upsetting Colorado in the Pac-12 Title game. Three tournament teams in 3 days.
Furthermore, they come in battle-tested, having played in a whopping 14 games that were decided by 5 points or less - going 8-6 in such games for the season, and more importantly, 4-0 down the stretch in close contests. That experience in tight games and close finishes should bode well for the NCAA tournament…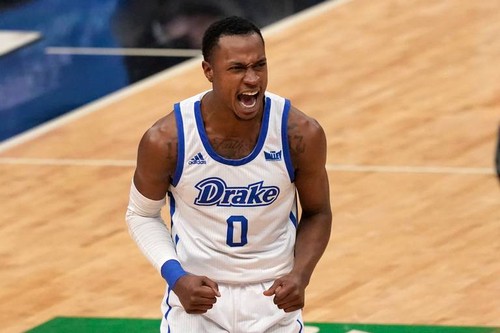 5) OTHER POTENTIAL UPSETS???
Beyond the mouth-watering 12 vs 5 match-ups we have this year, there is further potential for upsets throughout the 2021 bracket. While 13-seeds aren't nearly as successful as the 12s when it comes to wearing the glass slipper (29-111 all-time; 20.7% win %), they have been particularly successful as of late.
In 2019, it was UC-Irvine knocking off Kansas State as a 13, and the year-prior actually saw a pair of 13-seeds advance when Marshall "shocked" Wichita State, and Buffalo trounced Arizona by 21. In fact, going back to the expansion of the field in 1985, a 13 has advanced in every tournament all but 9 times (1986, 1990, 1994, 1997, 2000, 2004, 2007, 2014, 2015, 2017).
Making it a fairly strong likelihood that at least (1) 13-seed will advance this year. Looking around the bracket, I've got Virginia on upset alert. The Cavaliers finished atop a weaker-than-usual ACC this year, and are dealing with Covid-19 issues that could impact who is available for their first round matchup with Ohio. The Bobcats come in hot, winners of 9 of their final 10 games to capture the MAC tournament title, grabbed a pair of quad 1 wins in that stretch, and shoot the ball well overall.
They don't play at a break-neck pace, but do play more up-tempo than the Cavaliers, who ranked dead last in the nation in tempo (not a surprise that is how Virginia plays, and they are very effective at it). The lack of preparation and cohesion for the Cavaliers potentially missing one or multiple starters, could make it difficult for them to dictate the pace like they usually do, and if that happens, this game could easily favor the Bobcats.
It's also a safe bet that at least (1) 11-seed and (1) 10-seed will advance out of the opening round. Recent history is certainly on the side of the 11s. In the last 4 tournaments, they own a winning record (9-7) against the 6s. In fact, at least one 11-seed has advanced in the last 15 consecutive tournaments, with the last time an 11 failed to advance to the second round coming back in 2004. Furthermore, going back to 2010, at least (2) 11-seeds have advanced in 8 of the past 10 tournaments. This matchup has become much more even over the last two decades than it did the first 15 years after the field expanded.
So, what 11's should you have your eye on? Look no further than the play-in games, and I believe the Wichita State - Drake winner could really give USC fits. The Trojans are a solid squad, but have been inconsistent as of late. After a hot start to the season - 18-3 through their first 21 games, they finished the season just 4-4. Wichita State actually beat out Houston for the AAC regular season title, but fell in the conference tournament. The Shockers are solid again on both sides of the ball. Drake was highly impressive during the regular season, and even though they lost a pair of key contributors to season-ending injuries down the stretch are a proven winner.
Even after those injuries, they were able to split a pair against Conference front-runner and fellow tournament foe Loyola-Chicago. The Ramblers of course are famous for the their Final Four run in 2018, as - you guessed it - an 11-seed. Could the Missouri Valley once again have a team make a deep run as an 11? The Bulldogs are built for it. Producing a 25-4 season, they shot 49.4% from the field as a team, including 37.0% from 3-point range. They own an impressive +12.7 scoring margin as well, and out-rebounded their opponents by 5 boards per game. All of that is a pretty good recipe to win a game - or two - in the NCAA tournament.
That brings me to the other play-in game, where a pair of powerhouse blue-bloods square off in UCLA and Michigan State. The Spartans made the field, but many had them as a 10, or at the very least avoiding a play-in game. They are battle-tested having played 15 quad-1 games on the season (5-10). One of those victories came against rival and 1-seed Michigan to close out the regular season. We all know what Tom Izzo can do in March, and the Spartans are playing their best ball of the season. The night-in grind of a very deep Big TEN conference this season means the Spartans have a good chance to not only get past a UCLA squad that has lost their last 4 games, but possibly give BYU problems.
I'm not sure about Syracuse in their 11-6 matchup with San Diego State, but if they can get their 2-3 zone going, you never know, the Orange can cause some headaches. I'm favoring the balance of the Aztecs, however, and believe they should advance. Texas Tech vs Utah State is also intriguing, as both of these teams play very tough defense, and make it difficult to score. This is going to be a grinder with a couple of teams that can get after it. The Red Raiders' experience has me favoring them, however. Don't forget Texas Tech played in the last NCAA tournament game to take place - the 2019 Title game. It should be a close one, but I think TT pulls it out.
As far as the 10-7 match-ups, 10s have been extremely successful over the past 11 years in the tournament. In fact, the 10-seeds are 19-25 since 2009, and have won at least twice in the same year 5 times. With the last time being the last tournament in 2019, when 3 of the 4 10-seeds advanced.
I have my eye on Rutgers - the Scarlet Knight are better than their 15-11 record would indicate, and were actually 5-7 in road/neutral floor games, with the majority of those qualifying as quad-1 games. Clemson is coming off a shocking loss to a terrible Miami squad in the ACC tournament, and are going to be in for a much tougher contest in this one.
In closing, if your looking for one potential upset outside of the 13 vs 4 matchup, the 3 vs 14 game featuring Arkansas and Colgate is an intriguing one. Both teams like to run & score, and can get up and down the floor in a hurry. Colgate did go 14-1, but only managed 15 games, and only played a total of 5 opponents. I'm just not sure if I can trust a team that has only played the likes of Army, Boston U, Holy Cross, Bucknell, and Loyola MD. Then again, the NET absolutely loved Colgate all season long, - the Raiders finished 8th in the top set of ratings used by the selection committee to evaluate teams.
----
That does it for my official 2021 NCAA Tournament Bracket takeaways. It appears that we should all be in for one heck of a Big Dance. The uncertainty of the season, lack of cross-over non-conference schedules, and just lack of diversity in schedules played across all of the conferences makes this year's tournament even more wide-open than usual, with optimal potential for "madness"! Happy bracket filling - & busting lol!!
----
Thank you for the support as always. You can find me on IG & YouTube at @sportsguychris and be sure to check out my podcast with my good buddy Mikee:
"The Balls and Beards Podcast" available on Spotify, Apple Pocketcasts, Google Podcasts, Anchor, and Breaker! We keep you up to date on everything in the world of the NFL & NBA!