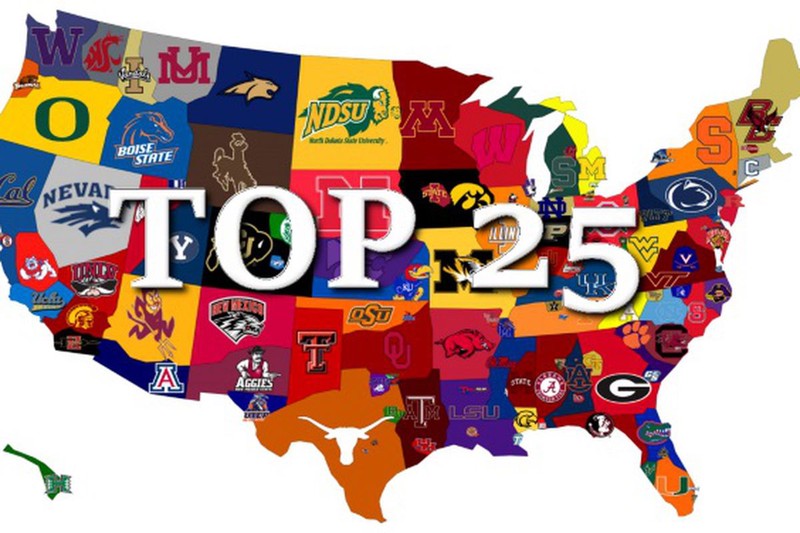 About the only place where there wasn't significant change in top 25 after an eventful week 2 was at the very top. The top 3 held firm with Alabama getting big-time performances out of star QB & WR tandem Tua Tagovailoa (4 total TDs) & Jerry Jeudy (103 rec yards, 3TD) in a 62-10 rout over New Mexico State. Clemson got a stiff test from Texas A&M but were up to the task in a 24-10 victory, and Georgia took care of FCS foe Murray State.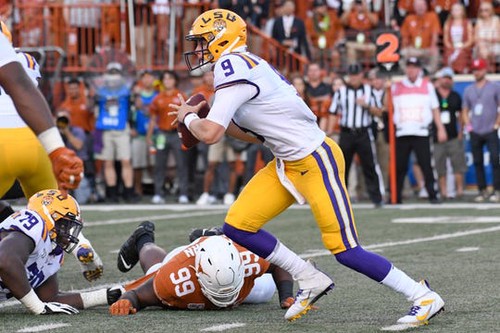 The first big change is at #4 with yet another SEC team crashing the party. LSU's highly entertaining 45-38 victory at Texas catapulted the Tigers 5 spots and into the top 5. The victory over the Longhorns is the most impressive of any team out there in the very early going of the season. Washington was in the #4 spot, but after suffering a surprise 20-19 upset loss at home to Cal, the Huskies tumbled all the way out of the rankings. While Cal had one of the most improved defenses in the nation last year & figured to have a strong unit again this year, UW's offensive struggles were still surprising. The massive road win was enough to launch the Golden Bears into this week's top 25 at #22. The Huskies will be back, but for now are the top team just outside of the rankings.
-
Florida got a cakewalk shutout over UT-Martin, and moved up a spot to #5, and are followed by the Buckeyes of Ohio State. OSU was impressive in a 42-0 shutout of Cincinnati. The Bearcats went 11-2 last season and started things out with a 24-14 victory over UCLA last week. Former Buckeye player & coach Luke Fickell had a "humbling" return to Columbus, and the close contest many were predicting never materialized. The W moves the Buckeyes up two spots and ahead of rival Michigan to #6.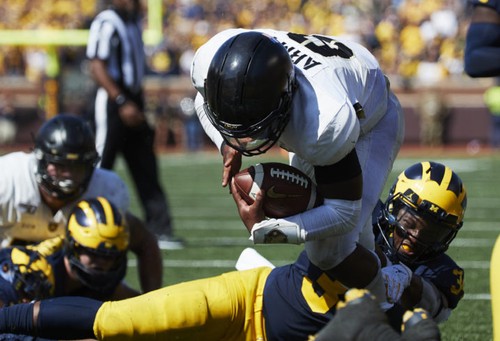 The game of the week may have taken place in Ann Arbor, where the Michigan Wolverines were a heavy -22.5 point favorite over the Army Black Knights. That number may have been a bit steep going in considering Army won a total of 21 games over the past two seasons. It took 2 overtimes and a strip-sack fumble recovery, but the Wolverines pulled out the victory in a game in which they were largely out-played, 24-21 in 2OT. The fortunate W keeps UM at #7 in this week's rankings. For a second consecutive season, Army fell just short on the road against a traditional college football power in overtime (last year it was a 28-21 loss in OT @ Oklahoma). The good showing drops the Black Knights two spots, but leaves them just in the rankings right at #25.
-
Notre Dame (8), Oklahoma (9), and UCF (10) round out the top 10. All benefited from Washington's loss and moved up 2, 3, and 1 spot(s) respectively in this week's rankings. The Sooners crushed FCS foe South Dakota, while UCF did the same on the road to Florida Atlantic. The Irish were idle.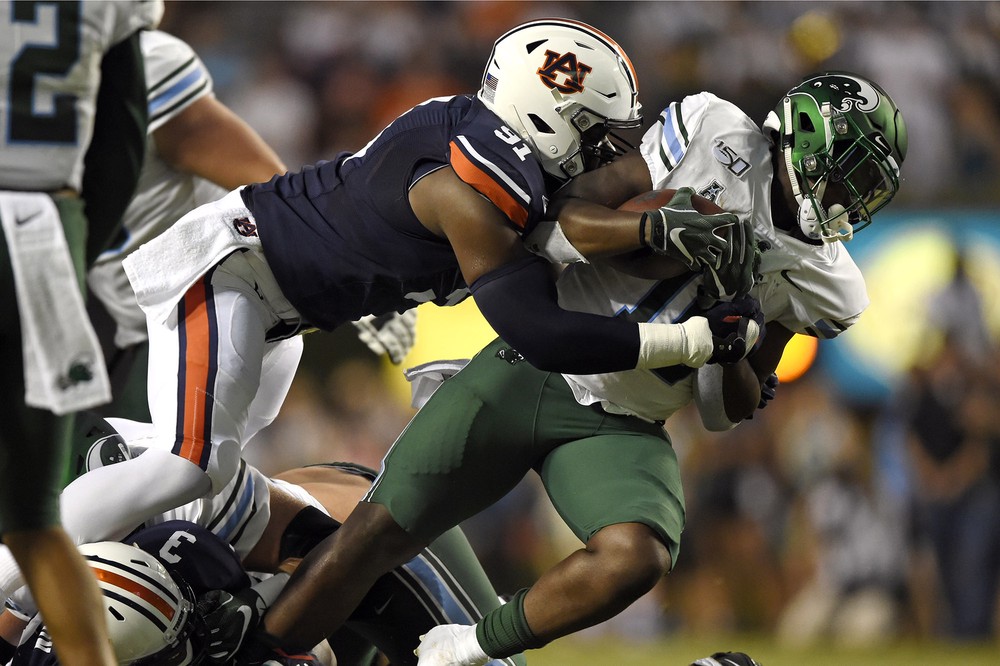 Utah, Auburn, and Wisconsin all moved up 2 spots a piece and comprise the #11-13 spots this week. Texas lands at 14 after their previously noted tough home loss to LSU. Boise State (up 3 spots), Penn State, Michigan State, and Oregon (all up 4 spots) were able to take advantage of stumbles by #16 Nebraska (@ Colorado) & #17 Stanford (@ USC) and comprise #15-18 in this week's top 25.
-
Texas A&M stayed put at #19 after giving a good showing in Death Valley, but ultimately were held in check by an impressive Clemson D. Baylor moved up four spots to #20 after walloping UTSA, and USC jumps into the top 25 at #21 after completely dismantling Stanford in surprising fashion, 45-20. They are followed by the previously mentioned Cal Bears at 22, Iowa State (idle) up two spots to 23, and the Iowa Hawkeyes into the rankings this week as well at #24. ISU & Iowa will do battle next week for the Cy Hawk Trophy in what should be a great early season rivalry game. It only seems fitting that Army was in the middle of the big drama game of the week and they round out the top 25 this week.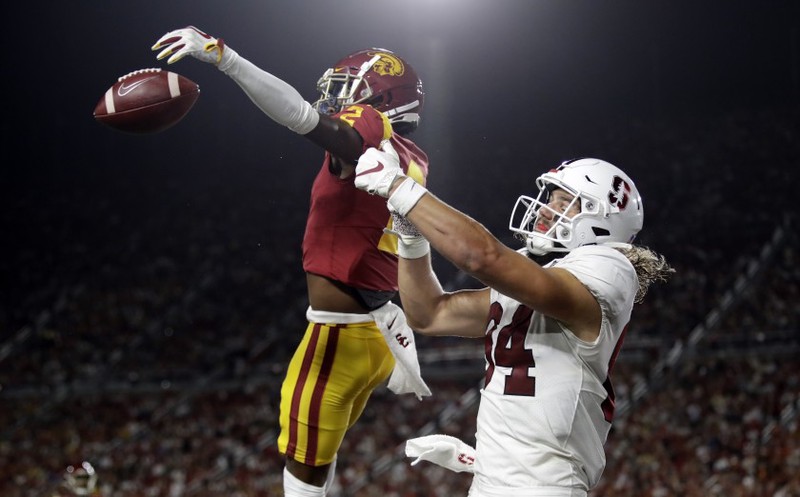 Looking ahead to this week, UCF hosts Stanford, where the question will be can the Cardinal bounce-back after getting clobbered by USC? Alabama is at South Carolina, USC is at BYU, Florida State is at Virginia in a big one in the ACC, and Arizona State visits Michigan State. Keep an eye on Maryland at Temple as well - the Terps are just outside of this week's rankings after crushing an over-rated Syracuse squad and could have a bit of a letdown. The Owls are a solid team and should give the Turtles a much tougher matchup than last week.
-
Thank you all for stopping by, it was an eventful & highly entertaining week, and the best thing about it is the season is just getting fired up. As always, I would love to hear your thoughts in the comments section. Without further ado, this week's Ultimate top 25 presented by @sportsguychris:
-
College Football Ultimate Top 25:
-
1 ALABAMA (2-0)
2 CLEMSON (2-0)
3 GEORGIA (2-0)
4 LSU (2-0)
5 FLORIDA (2-0)
6 OHIO STATE (2-0)
7 MICHIGAN (2-0)
8 NOTRE DAME (1-0)
9 OKLAHOMA (2-0)
10 UCF (2-0)
11 UTAH (2-0)
12 AUBURN (2-0)
13 WISCONSIN (2-0)
14 TEXAS (1-1)
15 BOISE STATE (2-0)
16 PENN STATE (2-0)
17 MICHIGAN STATE (2-0)
18 OREGON (1-1)
19 TEXAS A&M (1-1)
20 BAYLOR (2-0)
21 USC (2-0)*
22 CAL (2-0)*
23 IOWA STATE (1-0)
24 IOWA (2-0)*
25 ARMY (1-1)
-
*-New to the rankings this week
-
Dropped Out:
4 Washington, 16 Nebraska, 17 Stanford
-
Next:

Washington, Maryland, TCU, Kentucky, Temple, Washington State, Oklahoma State, North Carolina