Leading off last night's college hoops roundup, was a marque showdown in the Big XII where #3 Kansas took to the road for a difficult showdown at #14 West Virginia. The Mountaineers got off to a solid start, trading buckets with the Jayhawks before taking a 6-point lead into the locker room.
-
The offense disappeared down the stretch however, as WVU didn't score a single point for the final 5:07 of the game, falling 58-49 at home. Despite a +11 advantage on the boards, Bob Huggins' bunch was unable to overcome sloppy play as they piled up 19 turnovers.
-
Star guard Devon Dotson led the way for the Jayhawks with 15 points & 4 rebounds as Kansas was able to erase a 6-point halftime deficit to West Virginia for a second time this season. The Mountaineers missed another excellent opportunity to further bolster their resume, despite 14 points & 9 rebounds from Oscar Tshiebwe in the loss.
-
(23) CREIGHTON 87 (10) SETON HALL 82
-
Creighton got a massive road win last night, as they were able to go in to New Jersey and hand the first-place Pirates just their 2nd Big East loss of the season. The Bluejays led by 2 at the half, and were able to hold off the Hall down the stretch behind outstanding, balanced scoring as five different players scored in double-figures, with Damien Jefferson, Marcus Zegarowski, Ty-Shon Alexander, and Denzel Mahoney all scoring 18 apiece.
-
Meanwhile, Myles Powell struggled mightily for the Pirates as he managed 12 points on just 3 of 16 shooting for the game. In addition to Powell's offensive struggles, Seton Hall's typical stifling defense was no where to be found. It was a tough way to follow up last weekend's massive win at Villanova - the program's first win there in 26 years. Despite the loss, the Pirates remain atop the Big East at 10-2 in league play, 2 games clear of both Villanova & Creighton.
-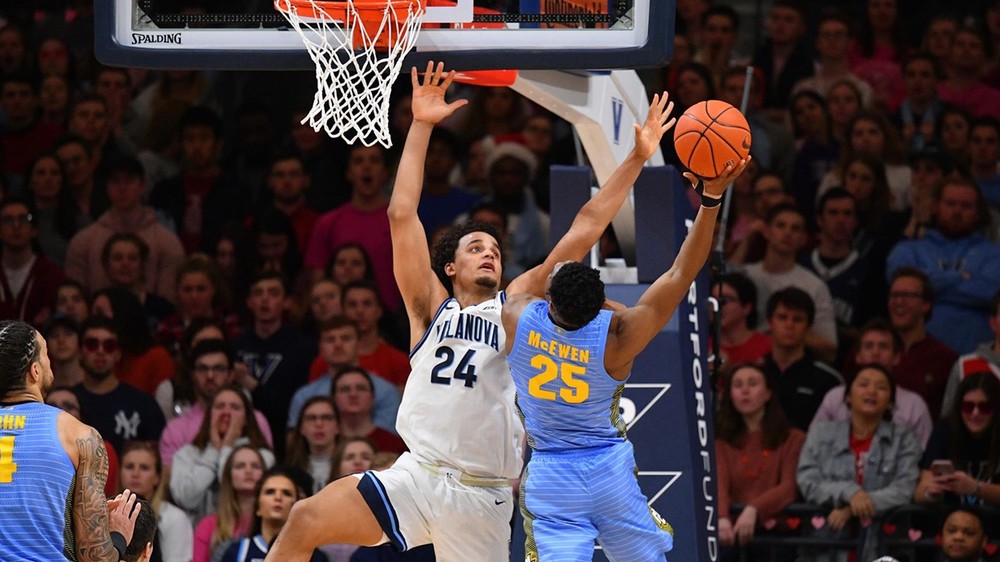 (18) MARQUETTE 71 (15) VILLANOVA 72
-
Villanova ended their recent 3-game losing skid by hanging on for a big victory over Marquette in a Big East thriller at Finneran Pavilion. The Wildcats started the game hot, opening up a 15-point first half lead, and took a 9-point advantage into the locker room. They even got the lead all the way out to 18 early in the second half.
-
From there, the Golden Eagles chipped away at the lead & got themselves back in the game. Markus Howard got hot over the final 2 minutes of action, scoring 11 points to close out the game, but it wasn't quite enough. Howard's last-gasp 3 was good, but Villanova had hit one of two free throws to make it a 4-point game in the closing seconds. Howard finished with a game-high 24, and became the Big East's all-time leading scorer in the process.
-
Villanova improved to 18-6 overall & 8-4 in the Big East, while Marquette dropped to 17-7 overall and 7-5 in league play. The Wildcats are at Temple on Sunday, while the Golden Eagles host Creighton next Tuesday in what is sure to be another huge Big East matchup.
-
PROVIDENCE 69 ST. JOHN'S 80
-
PC's tournament & bubble position took a big hit last night when they went on the road and were unable to keep up with the Red Storm. The Friars shot just 6/22 from long range, and only connected on 58.6% of their free throws, going just 17/29 from the line in the game. Saturday's home game against 1st place Seton Hall has pretty much become a must-win for the 13-12 Friars. The win was just St. John's 3rd in league play this season. They host Xavier on Monday.
-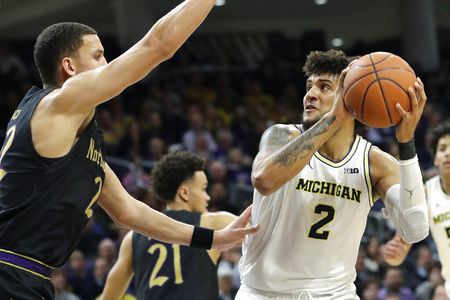 MICHIGAN 79 NORTHWESTERN 54
-
The Wolverines could not afford a poor showing in a road game against last-place Northwestern, and they responded with a 25-point shellacking of the Wildcats. Michigan is now 6-7 in Big TEN play and 15-9 overall as they look to continue to get back into the tournament picture. It was the exact way they were hoping to follow up their big victory over in-state rivals Michigan State this past weekend. With the #2 strength of schedule in the entire country, the Wolverines are more-than-likely back in if the tournament were to start today.
----
Chris Elgersma
You can find me on IG & YouTube @sportsguychris
I'll be providing weekly top 25 rankings, NCAA tournament projections, and "bubble" assessments as we get closer to the Big Dance. Be sure to check back for plenty of college hoops coverage & everything else in the world of sports!