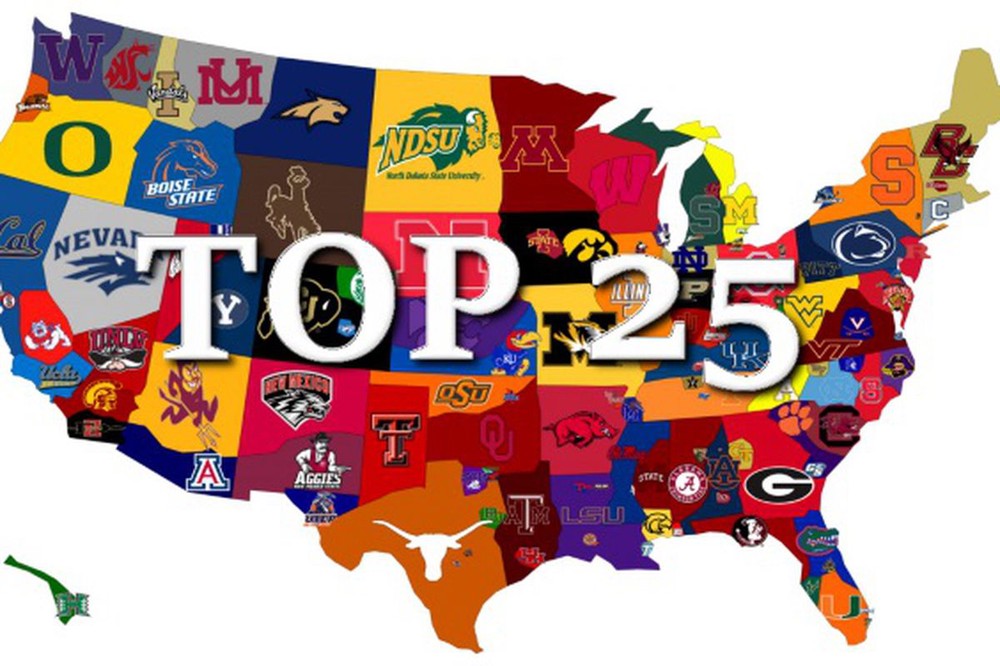 Welcome back everyone! We slowly but surely grinding our way to March & all of the madness that goes with it, but first we have to get through the last 2-4 games of regular season conference play. With noteworthy games every night, and another big weekend of college hoops ahead of us, it's the perfect time to take a look at this week's updated Ultimate College Hoops Top 25.
-
We start at the very top, where Kansas & Baylor flipped positions after the Jayhawks went into Waco and knocked off the Bears 64-61 this past Saturday. For Baylor, it was just their 2nd loss of the season, and first since early November. Meanwhile, Kansas is cruising right along, as Bill Self's squad hasn't lost since they dropped their only conference game to this same Baylor team early in league play at the beginning of January.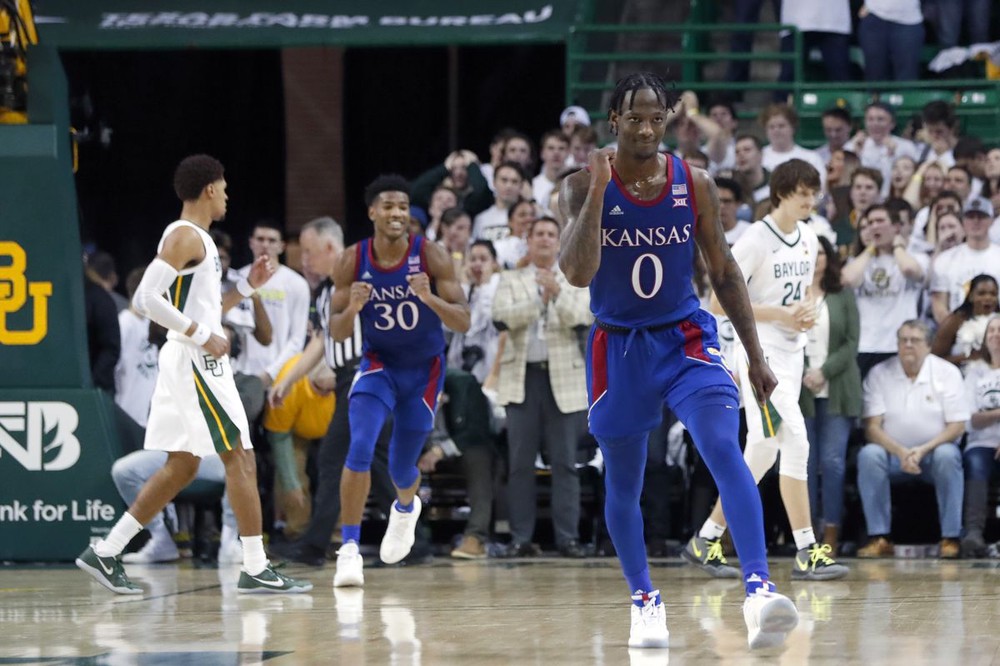 Gonzaga remained at #3, despite dropping a game over the weekend to a BYU team that continues to improve and strengthen their NCAA tournament resume. Speaking of the Cougars, their huge 91-78 victory over the Zags puts them into the rankings this week for the first time at #19.
-
San Diego State lost for the first time this season over the weekend as well, dropping a 66-63 game at home to previously 14-14 UNLV. The Aztecs try to dig their way out of a late 12-point hole, and almost did, but ran out time. They needed another big second half rally at home two night's ago to get past Colorado State, which they did, by 6. The shaky play in their last two drops them a couple of spots to #6 in this week's rankings.
-
Florida State got a big victory over Louisville in ACC play two nights ago, and now the Seminoles own a sparkling 24-4 record, and sole-possession of 1st place in the ACC. The rout over the Cardinals helped to shoot them up 3 spots and into the top 5.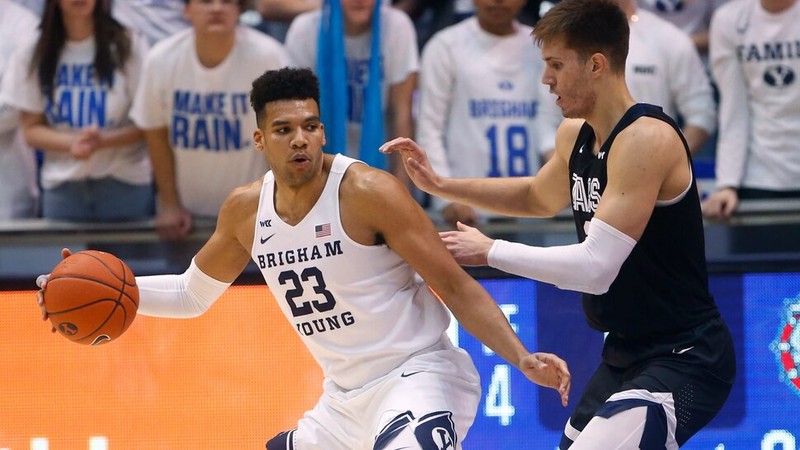 There was plenty of movement at the backend of the rankings as well, as previously mentioned BYU, Ohio State, and Michigan are all into the top 25 this week. The Buckeyes got a massive victory over Maryland on Sunday, and Michigan continued their recent hot streak with a road victory at Purdue as 4-point underdogs. After a great nonconference, each struggled mightily to start Big TEN play, but have come on strong over the past couple of weeks, helping to regain some of their early-season form. Watch out for both the Buckeyes & Wolverines, as they look to continue to stay hot in the very difficult Big TEN.
-
As always, there are a couple of teams just outside of the rankings, highlighted by an intriguing East Tennessee State team, that has great NET and RPI ratings, as the Buccaneers are now 25-4 and knocking on the door of the Top 25. Without further ado, here is this week's updated @sportsguychris Ultimate College Hoops Top 25:
-
Ultimate College Hoops Top 25
-
1 KANSAS (25-3)
2 BAYLOR (25-2)
3 GONZAGA (27-2)
4 DAYTON (26-2)
5 FLORIDA ST. (24-4)
6 SAN DIEGO STATE (27-1)
7 DUKE (23-5)
8 MARYLAND (23-5)
9 KENTUCKY (23-5)
10 SETON HALL (20-7)
11 CREIGHTON (22-6)
12 VILLANOVA (22-6)
13 LOUISVILLE (23-6)
14 PENN STATE (21-7)
15 AUBURN (24-4)
16 OREGON (20-7)
17 COLORADO (20-7)
18 MICHIGAN STATE (19-9)
19 BYU (23-7)*
20 IOWA (19-9)
21 OHIO STATE (18-9)*
22 ARIZONA (19-8)
23 MICHIGAN (18-9)*
24 WEST VIRGINIA (19-9)
25 MARQUETTE (17-9)
-
*-New to the rankings this week
-
Dropped Out:
21 Butler, 24 LSU, 25 Houston
-
Next:
Butler (19-9), LSU (19-8), Houston (21-7), E. Tenn St. (25-4), Rhode Island (19-7), Liberty (26-3) Illinois (18-9)
-
As always, I appreciate the support & would love to get your feedback in the comments section below - who do you have in the top 25? Do you have Kansas back at #1 after their big victory over Baylor?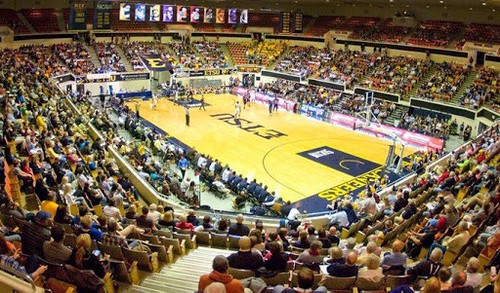 ----
Chris Elgersma
-
You can find me on IG & YouTube @sportsguychris
-
I'll be providing weekly top 25 rankings, NCAA tournament projections, and "bubble" assessments as we get closer to the Big Dance. Be sure to check back for plenty of college hoops coverage & everything else in the world of sports!