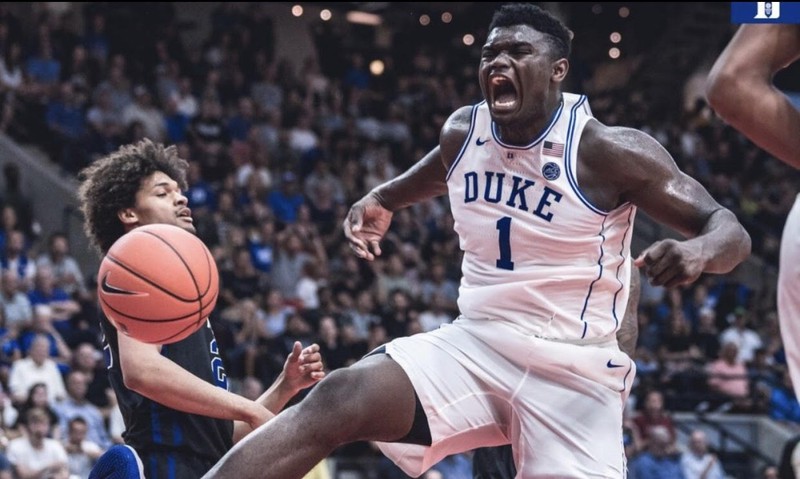 I am thrilled to announce my 198h Scorum Sports Cast! You can find me @thesportsguru and I will be giving you the best 5-10 minute sports rants here on Scorum every day. On today's episode I will talk about Zion Williamson of Duke plus the first March Madness Rankings that were released yesterday.
Let's get started with Zion Williamson. He is a phenomenal athlete. He might be the best athlete to ever play college basketball. I have no doubt that he could be an NFL defensive end or tight end at an extremely high level.
But one thing Williamson will not be, is an NBA Super Star. There have been several comparisons between Williamson and Lebron James. Sure, they are both incredible athletes, but Lebron James is one of the best players in the history of the sport. Williamson will not be even close to that level.
He will have a long and successful NBA career. He will be a double-double machine. But a Super Star he will not be. Lots of players average a double-double in the NBA and are not considered all-time greats (Andre Drummond, DeAndre Jordan, Rudy Gobert, Clint Capela, Hassan Whiteside, Karl-Anthony Towns, Nikola Vucevic, Tristan Thompson, Deandre Ayton, Enes Kanter, Jusuf Nurkic). He doesn't shoot a jump shot and instead shoots a set shot. He will not have NBA 3 pointer type range and will not be a threat to shoot it from deep. He is also a bad free throw shooter and is only hitting 65% from the charity stripe this year.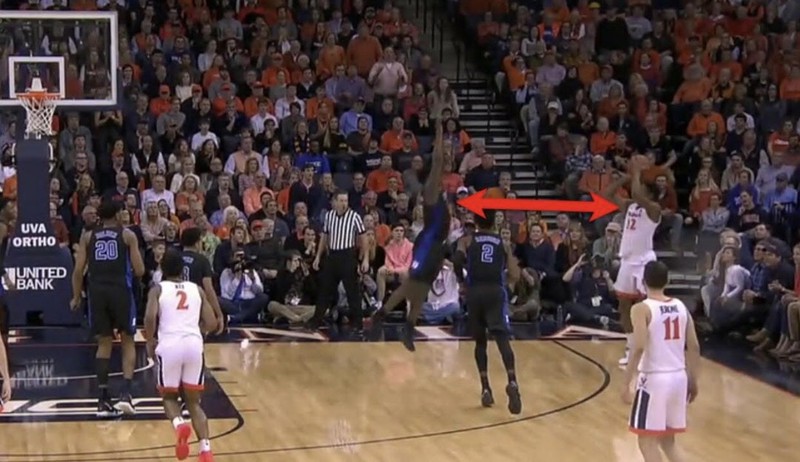 I actually would take another Duke freshman if I had the #1 pick in this summer's NBA Draft. R.J. Barrett is the leading scorer for the Blue Devils this year and yesterday he was spectacular. He poured in 26 points and shot 6-10 from the 3 point line on the road against the best defense in the country. I think his game will actually translate a lot better at the next level than Williamson's will.
Only time will tell if I am right or not….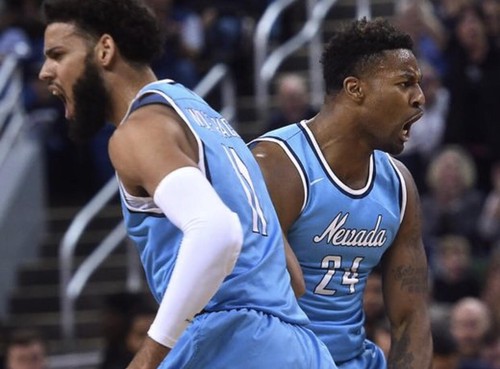 The NCAA Tournament Selection Committee, who is in charge of the fate of all of the at large teams and seeding the brackets for March Madness, released their first rankings of the year. I was not surprised at some of the picks but was disappointed. They have Duke over the #1 team in the country, the Tennessee Vols. They also have Duke over Gonzaga, who is one of the two teams to beat the Blue Devils this year. It seams that year in and year out that a few teams like Duke, UNC, Kentucky and Kansas are rated higher than other teams would be if we just used a blind resume.
That drives me crazy. And Nevada, who is rated #6 and has the best record in all of College Basketball, comes in as the #14 rated team by the Committee. Such bull sh!t. Nevada is led by 3 senior players, Jordan Caroline, Caleb Martin, Cody Martin, that took the team with in a point of making the Final 4 last year. And they are even better this year with just one loss, which they got revenge for yesterday as they blew out the only team that beat them.
There is still a month left until conference tournament week so there will still be plenty of movement. The best time of year will soon be upon us #MarchMadness!
I would love to tell you all about it in my new Scorum Sports Cast. To check out my 198th show just click the play button below. I look forward to hearing your input and comments. Cheers!