In a post last summer I wrote about how the NFL offseason had been one of the most exciting and busiest that I have ever seen. NFL free agency has always been big and has traditionally been the biggest source of player movement but last year there were a significant number of trades. We haven't even reached the draft here in 2019 and I can without any hesitation already say that THIS offseason is now the wildest and most exciting ever. NEVER have I seen this many elite superstar players on the move and preparing to put on new jerseys for next year. My head has been spinning. As if I needed anything to engage me with the NFL offseason, this year I have been glued to the action.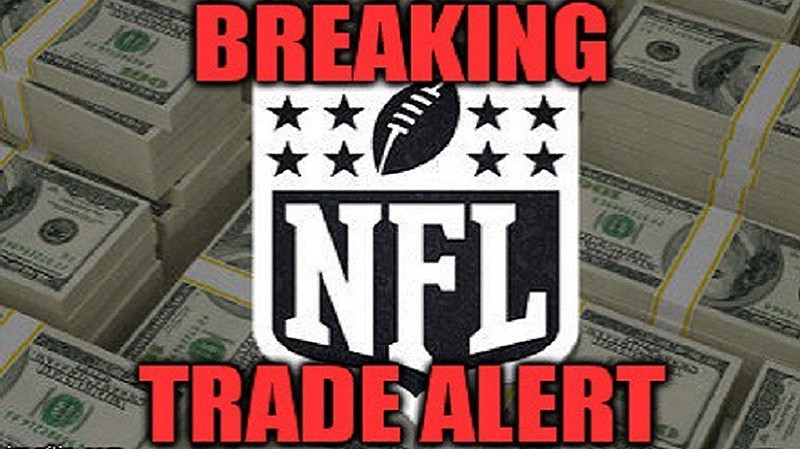 Trading in the NFL has always been quirky. The trades that do happen often seem odd because teams are never able to get the absolute value of the player that they are trading away. I can't tell you how many times I have seen a deal where a player who I consider to be very effective and even star value get traded for a 3rd or 4th round draft pick. A huge reason for this is the enormous importance of the NFL draft. The players selected in the NFL draft have more immediate value than in most other professional leagues. The NBA might be a close second but the potential impact on a team of a player drafted in the NFL draft is gigantic. These players have the ability to come straight into the league and be stars quickly in the right situation. To me, it is really an amazing phenomenon to see draft picks and the unknown to have more value than a proven star player in the league. The quest for that homerun player is a strong pull. Part of the reasoning of this comes from the fact that NFL careers can be so short and as they reach the end, players tend to decline quickly. Teams are always having to analyze how many years of top production they are going to get form a player and compare that to new blood they can get in the draft.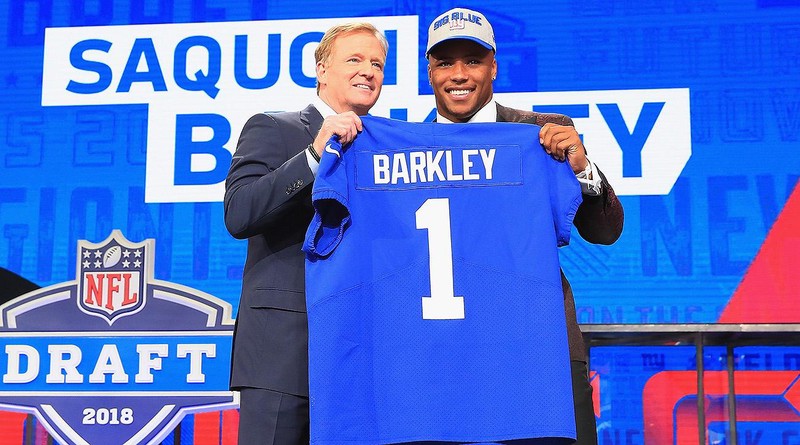 Back to this year. I can't remember a time when generational players were on the move like right now. We see these guys move through free agency but rarely do we see teams trade them away. It was an absolute stunner this year when the Raiders traded away their defensive future when Khalil Mack went to the bears. The two 1st rounders was a king's ransom and in the long run, it might work out extremely well for the Raiders but you just can't find players like Mack easily. They are special talents. Antonio Brown and Odell Beckam Jr are also special talents. They are not only the top players at their position, but they are also a couple of the best players in the entire league. Guys like this don't get drafted every year. They are generational players who come around so rarely that you can't imagine any team would let them go but that is exactly what happened this week. Two of the greatest WR's in the game were shipped out to new teams and if you ask me, the teams were able to get them at HUGE discounts!!!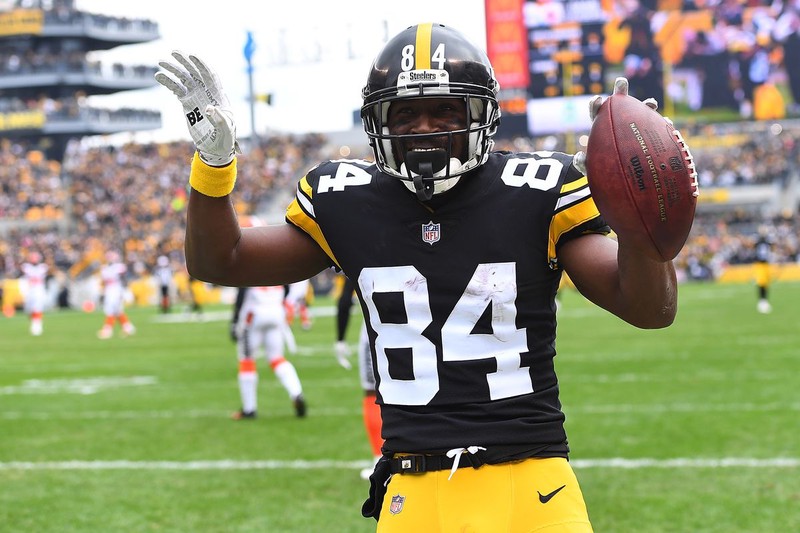 Antonio Brown
Let's start with AB84 and his escape from Steel town. First of all, the fact that this trade ever became a possibility is absolutely mind-blowing. There is no wide reciever in the game who has put up the numbers that Brown has over the past 6 years and at 30 years old he is still considered to be in his prime. With over 100 catches and an average of 1500 yards a season, Brown has proved to not only be dominant at the position but to also be a game changer. However, Brown has also been one of the biggest divas in the sport and has often walked a fine line in terms of acceptable behaviour. His social media posts and his sharp tongue have gotten him into trouble on more than one occasion and this year he turned his antics towards Pittsburgh legend Ben Roethlisberger. Brown went to Twitter to attack his QB and let the world know how he felt. Enough was enough and the team decided that they needed to rid themselves of the negative vibe that is Antonio Brown and he was officially being shopped.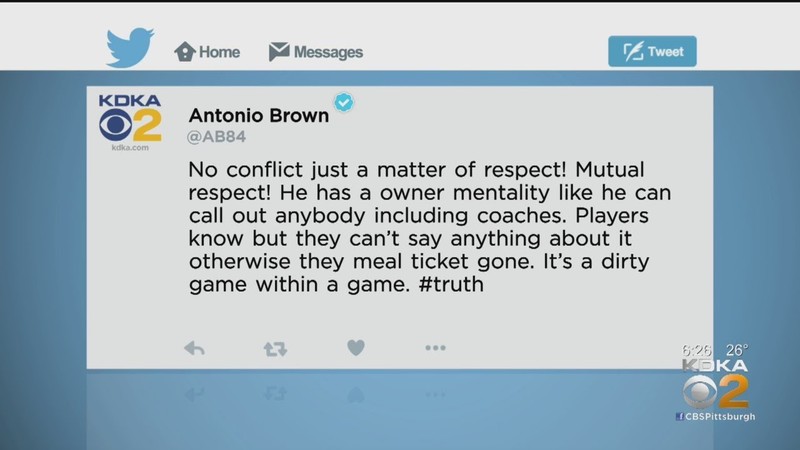 In a matter of a little over a month, it was done and over. The Oakland Raiders stepped up and made the deal to get arguably the best WR in the entire game and they paid next to nothing for him. All it cost to get Antonio Brown was a 3rd and 5th round pick. WTF?? How is this even possible? The Raiders are so stacked in the upcoming draft that you would think that they would be losing a 1st round pick in this deal for sure but not even close. The Steelers were so eager to get rid of Brown that they gave him away for pretty much nothing. Kevin Colbert has made a huge mistake here in my opinion. Not only did they get only a couple of mid-round picks in return, but they are also on the hook for 21 million in cap space this season for Brown. Meanwhile, the Raiders have turned around and shelled out the dough to make Brown happy and should be salivating about the upcoming season. The Oakland Raiders should be charged with robbery after this one.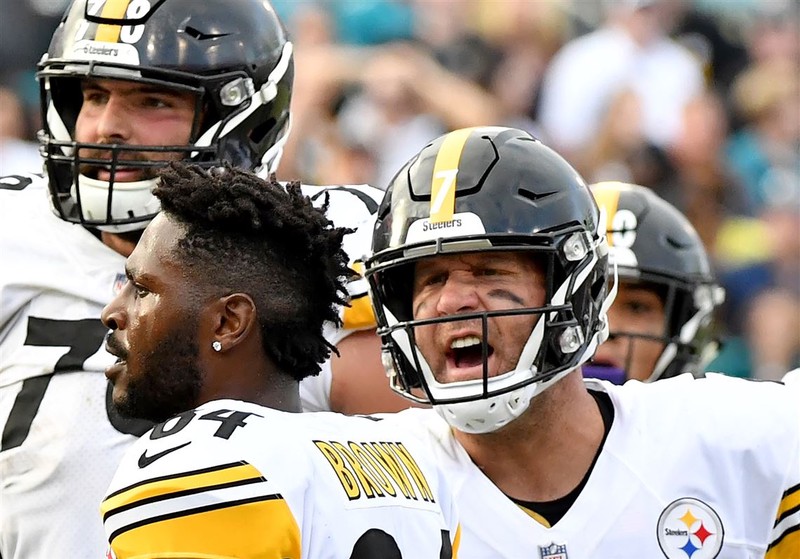 I will be watching to see how things play out on both sides of this one. I see the Raiders as the big winners here for sure and of course, AB got paid so he is a winner no matter what. It will be interesting to see how he plays with a QB that, although promising, has been very inconsistent so far in his career. Brown has traditionally put up only average numbers when anyone other than Big Ben is throwing him the ball. Carr must be jumping for joy at the prospect of throwing to one of the all-time greats. The Steelers just can't be as good a team without Brown but JuJu now has an opportunity to take that leap into elite status as the clear number 1.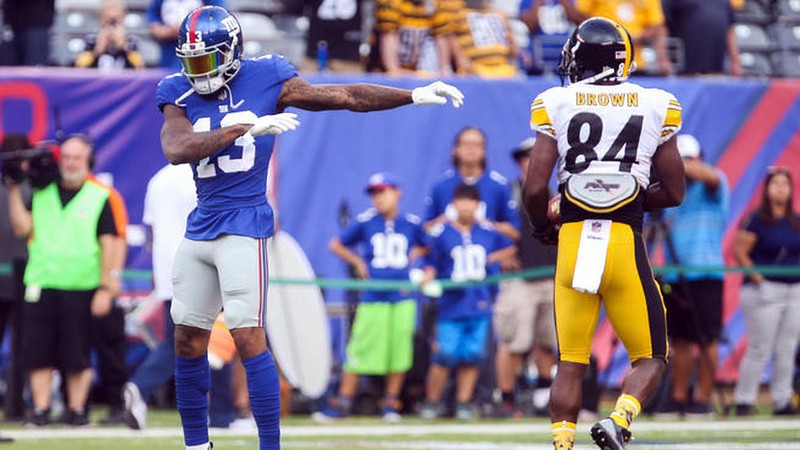 Odell Beckham Jr
As if it wasn't enough to see one generational player get shipped out of town, less than a week later we see yet another elite WR on the move. Odell Beckham Jr is one of the top three WR's in the game and many would argue that in terms of sheer skill and talent, he is unmatched. He has been a highlight machine in NY and just inked a massive 91 million dollar extension earlier this year that made him the highest paid receiver in the game. Brown is now number after the Raiders restructured his contract after the trade. They average 19 and 18 million per year respectively. The OBJ trade comes as a shock. We always hear rumours about players being shopped and teams listening to offers but with the Giants just committing huge money to Beckham on a 5-year deal the thought was that it was just rumoured. The Cleveland Browns put an end to any speculating when they made David Gettleman an offer he felt he couldn't refuse.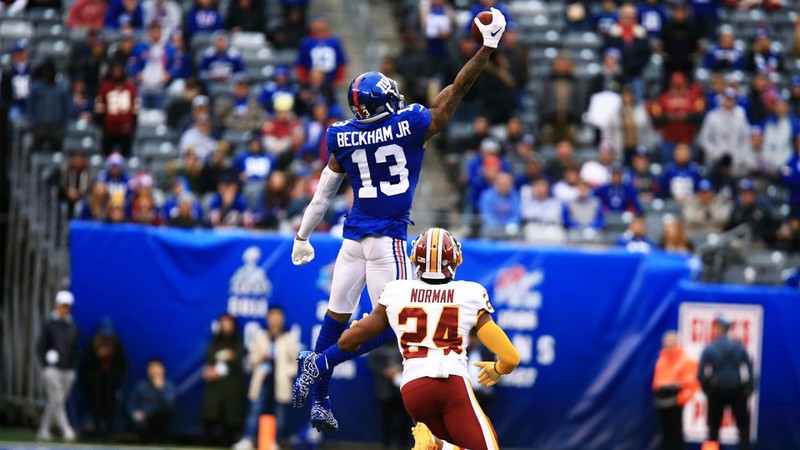 The Browns ponied up a 1st and a 3rd plus former first-round safety Jabrill Peppers. This is closer to what I would have expected to see the Steelers to get for Brown. I don't think anyone really saw this coming. The twitter reaction by other NFL players has been one of shock and surprise. Although the Giants got some good return for OBJ, one still has to ask the question. Why would you trade such an elite talent who is only just entering his prime? What has changed since they paid him the contract? An even bigger concern for Giant fans should be trying to figure out what direction the team is heading. With the ageing and declining Manning running the offence, it hardly seems the time to be unloading generational players. The Giants better pray that the two draft picks pan out and that Peppers starts playing to his draft potential or else this is going to look very bad for them in the long run.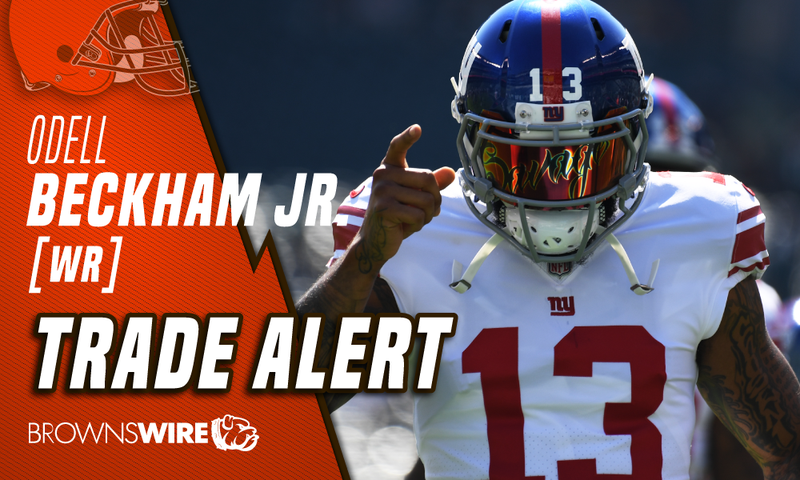 On the flip side, the Browns are showing the league that they mean business and will stop at nothing to build not only a contender but a team that will now be coming up in preseason Super Bowl conversations. OBJ is going into a situation where he can have some huge success with young stud QB Baker Mayfield. The weapons on offence in Cleveland are going to make them feared and they already have a very good defence. I think that OBJ will flourish and that the Baker to Beckham tandem might be one that set new highs but at the end of it all we might look back and wonder what the Giants were thinking. I know that I will be looking forward to watching Browns games next year and seeing if these big names can reach the lofty expectations in front of them.
We are only a few days into the free agent frenzy and we have already had more action than we can handle. Bell is a NY Jet and Nick Foles is a 22 million dollar man in Jacksonville. There are still so many moves to be made and I will have my ear to the NFL wire for all of it but we might never again see the crazy trade action that we have bared witness to here this year. It has made for a football junkie's paradise and I am enjoying the rush. How can you not be excited when a single trade bumps a perennial playoff dropout like the Browns to the 5th best odds of winning the Super Bowl. There is still so much fun ahead.