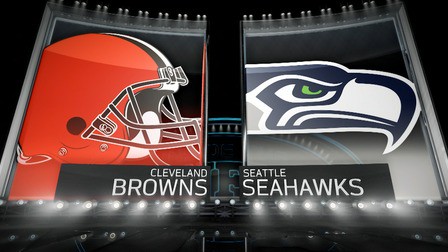 Disclaimer: I am a brownie for life and my opinions are mine and those of a fan but the facts are the facts.
Coming off an embarrassing 31-3 shellacking on Monday night, the brownies are back home at first energy stadium with many more questions and about of self-evaluation. This is the second time in 5 games that they have been completely blown out and persionally I am beginning to second guess that Oliver Vernon for Reiter trade.
This offensive line looks horrible and while I can't find myself blaming Mayfield yet (Some of the blame does lay on him) but he can't do anything whilst running for his life and those of us in browns country know this all too well.
Mayfield's issues extend beyond his own shortcomings. Cleveland's line hasn't protected him and first-year coach Freddie Kitchens hasn't figured out how to best use star Odell Beckham Jr., the team's best weapon.

The NFL did not do us any favors either with the schedule but most talking heads predicted at least a 3-5 record to start the season and we only have to beat one of two goliaths in the Seahawks or Patriots.
Check out our free football betting tips here.
The expectations were sky high in the pre-season, thanks to the media but we all forget that the browns have come together in this their first season and in the NFL you cannot just slap a team together and expect Super Bowl immediately, I would caution patients but who outside of Cleveland wants to hear that.
Staring down the Barrel
Led by MVP Candidate Russel Wilson who has quietly amassed 1,400 yards with 12 touchdowns and zero interceptions in his first five games, whose 73% completion percentage leads the league, as does his 126.3 rating. sprinkle in a couple of those did-he-really-just-do-that plays and it looks like Myles Garrett and the much-improved Cleveland defense have their work cut out for them.
Check out our free football betting lines.
ODDS
Spread: Seattle (-2)
Over/Under: 46
Redemption Song

PICK
While the Brownies have been tossed in the trash here, the NFL is a different kind of animal. Seattle is traveling over 5000 Kilometers to Cleveland and playing a 10 AM by their own time zone standards. The Brownies are in desperation mode and that has so far brought out the best in Mayfield and Co. So I'm going with the upset with Cleveland covering the spread and a gutsy performance from Mayfield.
Pick: Browns (+2), Over (46)
for more please visit our site at https://bettinghits.com