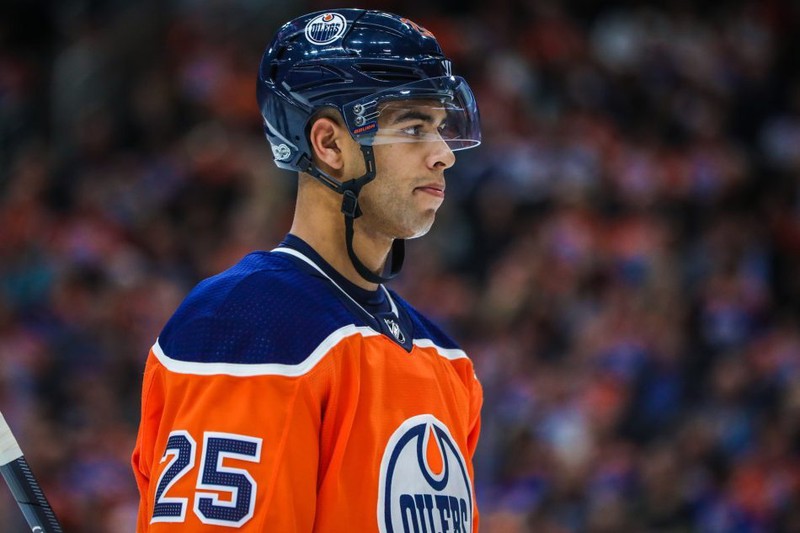 Darnell Nurse's holdout didn't last very long as he signed a two year deal today with a $3.2 mil AAV. This contract is probably a hair higher than it should be but overall a good signing for the Edmonton Oiler's.
Nurse's holdout only lasted four days. It's good for both team and player that the holdout didn't extend any further. The defense group is looking crowded with mediocrity in Edmonton this year and heading into this training camp, Nurse was just one step ahead of that group. The longer he was absent, the more time he was giving to other players to steal his spot on the roster. Camp has been quite crowded and the first preseason game almost exclusively showcased the younger half of Oiler's players. A few of Nurse's competition did get to play but not enough time went by for them to establish much of a foothold on the roster.
As much as Nurse and his agent may view him as a top pairing defenseman, the only way I see that happening is through injury this season. Darnell will likely find himself on the left side of the second pairing most likely alongside Matt Benning. Both Benning and Nurse will need to establish themselves as top 4 defensemen this season because their are a whole raft of players at camp this year that will be aiming to steal those spots. There isn't much gap between Nurse and some of the defensemen that won't make the roster this year, the younger players are closing the gap to becomign pro's and a few new faces are here to prove they are legit NHL defensemen. Training camp and the early portion of the season are going to be very interesting in terms of sorting out where everyone lands in the pecking order.
Nurse seemed in good spirits today for his first day of training camp. He tried to brush off the holdout as best he could and focus on moving forward with getting prepared for the season. The other coaches and players seem happy to have Nurse back as he is one of the more popular presences around the team.
I'm glad to have the distraction of a holdout finished so we can all focus on the players and who is going to make the team.