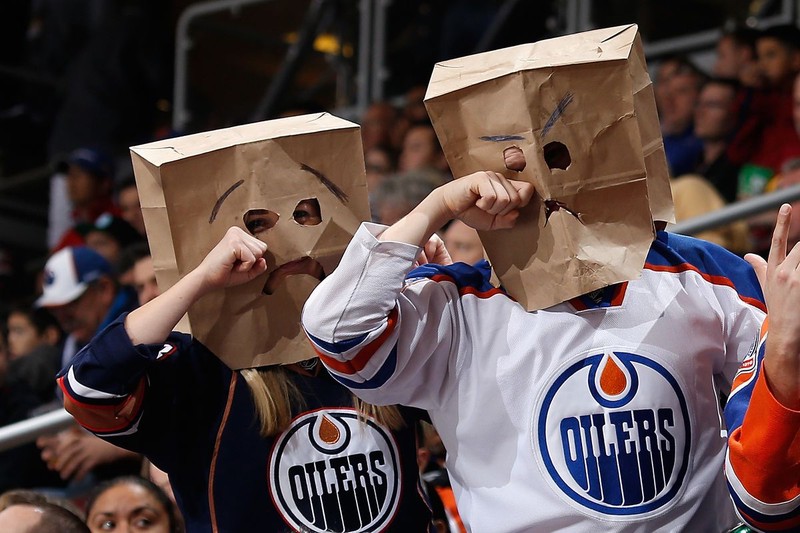 As the Edmonton Oilers extended their losing streak to 6 games in a row, fans are starting to hit their tipping point and beginning to revolt against the organization. Last night the Oilers had a monumental collapse in the third period and managed to turn a 2-1 into a 6-2 loss. An impressive feat to allow five unanswered goals in rapid succession. Something isn't right in Edmonton right now and I'm starting to think Oilers Entertainment Group CEO Bob Nicholson was onto something when he said there is "Something in the water".
Last night saw the first jersey toss of the season. Usually this type of action receives a lot of backlash towards the fan but last night it felt like there was a lot of support for this fan. I saw a few of the typical throwing away money comments but more people felt like the fan was justified. It's crazy to think that this club is sitting 3 points outside of the playoffs yet the fans are revolting in droves.
The organization has been in freefall ever since Peter Chiarelli started making his mark on the franchise and even after his firing, his actions during his tenure are crippling the franchise and will continue to do so over the next 3-4 seasons. I'd easily say his time with the Oilers was the worst tenure a GM has ever had with an NHL club.
Even with the long awaited return of Oscar Klefbom last night, the Oilers couldn't manage to put together a complete game and seemingly quit after the second period. Klefbom was the last string of hope for many fans, myself included, and we'd all been hoping that once he returned the team would be able to right the ship. If last night was any indication of things to come, this ship is going down and going down hard.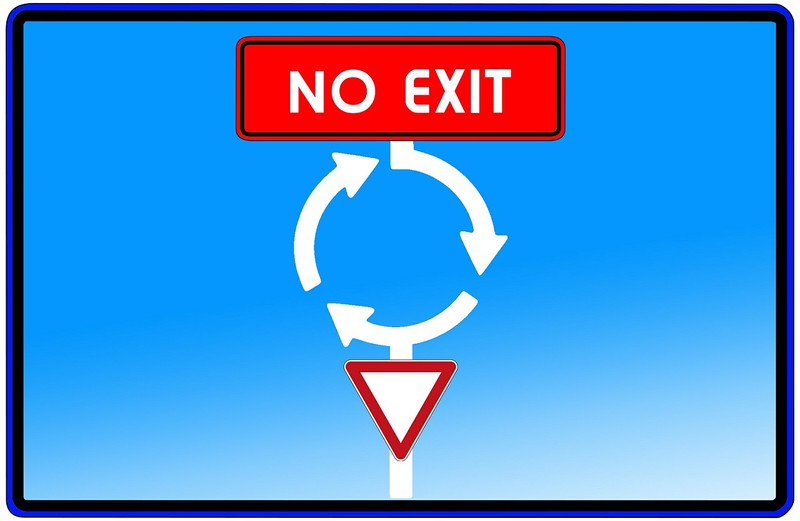 The sad part for me is I don't see anyway for the Oilers to quick dig out of their current hole. The club is in salary cap hell, and will actually be over the cap once Andrej Sekera returns from his conditioning stint in the AHL. The majority of the contracts that could be moved for some cap relief are virtually untradeable, all Peter Chiarelli moves by the way. And our prospect pool doesn't have enough coming up to help out until at least next year.
Just after Christmas Peter Chiarelli made his last two trades as Oilers GM. The trades were head scratchers at the time and the second of the two trades should have led to his immediate termination. Chiarelli acquire Alex Petrovic from Florida for Chris Wideman and a third round pick. This trade was an overpay but something most fans could live with. Petrovic is from the Edmonton area and seemed to at least be a slight upgrade over the bottom end of our defensemen. Then Chiarelli turned around and acquired Brandon Manning from Chicago in exchange for Drake Caggiula. Caggiula a solid third line player and one of the few players capable of contributing offensively deeper on our roster, for Brandom Manning a defenseman who couldn't consistently stay in the lineup of the (at that time) bottom dwelling Blackhawks. A case of trading something for nothing, a Chiarelli specialty. Since the trade, Caggiula has found a home in Chicago playing with Patrick Kane and Jonathan Toews, while Brandon Manning has been watching games from the pressbox for the Oilers.
The worst part of those two trade wasn't the poor return but instead was the salary cap implications if Andrej Sekera was to return from injury. The trades added salary right at the point in time when it was rumored that Sekera was getting close to return. Just to clarify, we needed defensive help, had two players getting close to return from injury and then went out and acquired two more defensemen. They that's incompetence at its finest. Sekera has just been assigned to the AHL for conditioning and will once again be on the Oilers salary cap once he returns in a weeks time. So now the Oilers have one week to shed the salary that Chiarelli added right before his firing.
On the back end we do have a solid group of NHL prospects. Caleb Jones had a decent run with the club earlier in the year, Ethan Bear had a decent run with the club at the end of last season and Evan Bouchard is having a sensational year in the CHL. Personally I would call Jones an immediate upgrade over both Petrovic and Manning but their addition pretty much removed any chance of the Oilers being able to recall the young blueliner due to salary cap implications. So we won't be getting any help from them until at least next season, unless you can figure out how to move on from a few of the bad contracts acquired by Chiarelli.
The forward prospect pool isn't nearly as pretty. Kailer Yamamoto is the top prospect and during his time in the NHL just hasn't been able to make things click. Beyond Yamamoto their is Tyler Benson who is playing his first season in the AHL. He's having a great year but I would put him as a long shot to make the team next season. Past Benson we drop down to the CHL to Ryan MacLeod and Kirill Maksimov who likely won't be ready for at least two more years and possibly longer. So maybe one prospect cracks the lineup next year but nothing looking ready for this season.
What a time to be an Oilers fan. The team is in freefall, yet still is holding on in the playoff race. We have no GM, after getting the franchise decimated by the previous one. Fans are getting fed up and are ready to walk away from the organization. Today I still find myself glued to the franchise like a gawker getting a good look at a horrific accident, i just can't peel my eyes away. I'm running out of hope and feel the club desperately needs to show some signs of life soon. It's a very thin line from being in the playoffs to getting a lottery pick in the draft this season. I want to watch playoff hockey and not top draft picks.