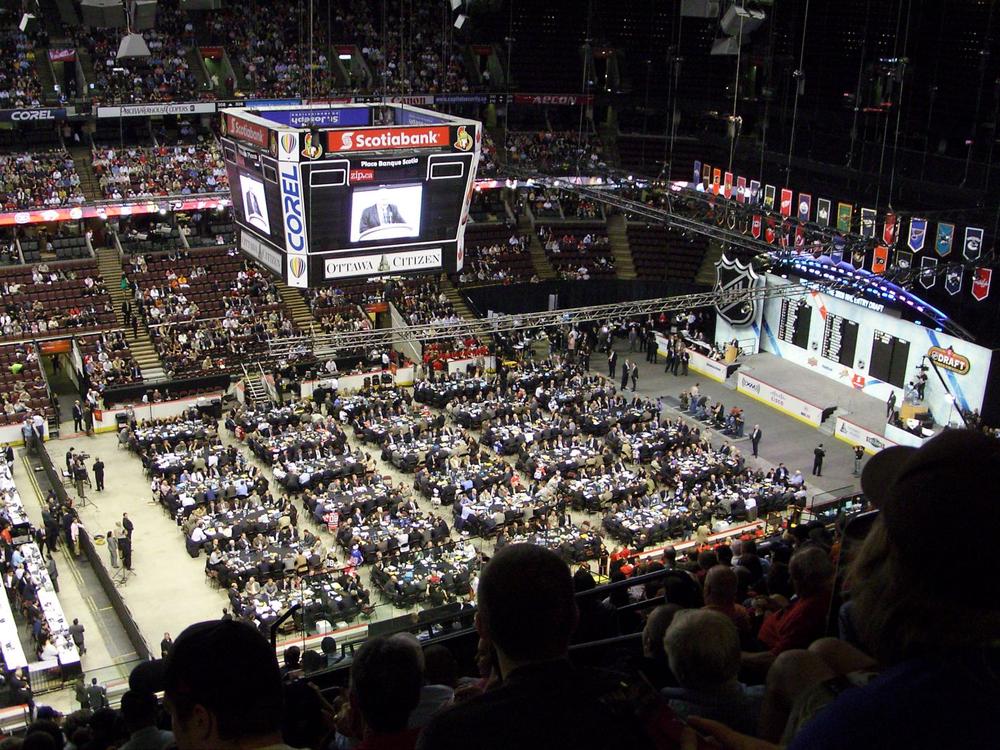 Every year NHL Draft attracts a lot of attention in hockey community, many people try to predict who will become a star and whom their favorite club can select. First overall NHL Draft picks often become an NHL stars or at least quality players but sometimes it does not work out expected way. There are some worst NHL top draft picks has been made since the first draft was held in 1963.
Greg Joly - 1974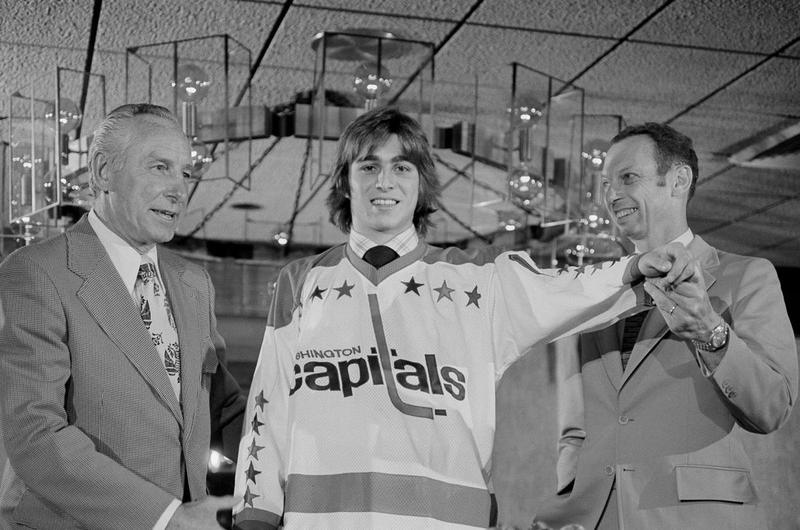 Before their inaugural season Washington Capitals selected defenseman Greg Joly first overall at the 1974 NHL Draft. He was a star in Regina Pats, but in his NHL rookie season Joly played just 44 games and scored 8 points (1+7) with a terrible plus-minus (-68). The second season wasn't more better (54 games, 25 points, -46) so he was traded to the Detroit Red Wings, where played the rest of the career moving between NHL and AHL. In total Greg Joly was an NHL player for ten seasons, scored 97 points (21+76) in 365 games with -163 plus-minus. That's absolutely not what you expect from No. 1 overall pick.
Doug Wickenheiser - 1980
Doug Wickenheiser, drafted No. 1 overall by Montréal Canadiens in 1980 had an incredible stats while playing for the Regina Pats in WHL and was rated by as the top draft prospect. However, in the first season with Canadiens Wickenheiser played 41 games scoring 15 points, got an injury and missed rest of the season. In the following seasons he wasn't became a much more productive player (the best season was only 55 points). In 1990 Wickenheiser was diagnosed with cancer, for years later it was removed from his his wrist, but in 1997 cancer came back. Doug Wickenheiser died in 1999 at the age of 37.

Gord Kluzak - 1982
Gord Kluzak was a highly-rated prospect before the 1982 NHL Draft and despite of a serious knee injury and missing most of his last WHL season Boston Bruins selected him No. 1 overall that year. First two seasons with Bruins was good, he fully justified the hopes until he got the recurrence of the knee injury in 1984 NHL Playoffs. Kluzak missed the entire 1986-1987 NHL season, noted his personal best in 1987-1988 season and than got another knee injury. In his last three seasons he played only 13 games, got the Bill Masterton Memorial Trophy and in 1990 ended his hockey career.

Brian Lawton - 1983
He had to be drafted later, but Minnesota North Stars selected Brian Lawton first overall in 1983 NHL Draft and he became the first US player picked No.1. Unfortunately, expectations didn't came true, Lawton scored more than 40 points per season just twice. He was injured many times and missed a lot of games (in his 9 NHL seasons played 483 games). Ended his career in 1993 (Kansas City Blades, IHL).

Alexandre Daigle - 1993
Alexandre Daigle had an outstanding stats in QMJHL with Victoriaville Tigres (247 points in 119 games) and was expected to be a new Wayne Gretzky. The Ottawa Senators picked him No.1 in 1993 and immediately signed for five year and $12 million (a large sum for those times) contract. But his rookie NHL season was disappointing, just 51 points (20+31) in 85 games -45 plus-minus. No one following season was much better, Daigle's personal best for goals is 26 in a single season and he changed six teams during his NHL career. This first pick didn't live up to expectations at all.

Patrik Stefan - 1999
Before the 1999 NHL Draft Czech Patrik Stefan hadn't an outstanding performance but anyway impressed scouts and was drafted No. 1 overall by Atlanta Thrashers. Unfortunately, this player wasn't developed to a leader and star as expected. His career was quite short (7 NHL seasons), he often got injuries and just once played the full 82-game season. In total during seven seasons with Atlanta Thrashers and Dallas Stars Stefan played 455 games and scored 188 points (64+124) with -36 plus-minus. He is best known for missing an empty net goal from about 1,5 meter when played for Dallas Stars.

Rick DiPietro - 2000
Before the 2000 NHL Draft the New York Islanders already had in their system a young Roberto Luongo who already played some games in the NHL, but they spent pick No. 1 to draft Rick DiPietro. Then Islanders traded Luongo to Florida Panthers and expected successes from DiPietro. First three seasons was weak, just in 2003-2004 he became the first-number goalie in Islanders (played 50 games with 2.36 GAA and .911 saves %) and in midseason DiPietro signed to a 15-year contract (the longest in the NHL) for $67,5 million. Following three years he played at a quite high level and next five years was in the game only 50 times due to injuries. In general, DiPietro was very prone to injury through all his career which ended with a buyout in 2013. He tried to continue career in the AHL with Charlotte Checkers the next season, but not successful.

Nail Yakupov - 2012
Edmonton Oilers won NHL Draft Lottery three years in a row, 2010-2012. Their picks in 2010 (Taylor Hall) and 2011 (Ryan Nugent-Hopkins) now are good NHLers, but something went wrong with Oilers' pick in 2012, Russian player Nail Yakupov. His rookie season (2012-2013) was his personal best in the NHL with 31 points (17+14) in 48 games, and it was a lockout season. Expectations were high, but Nail degraded from season to season in Oilers and then in St.Louis and Colorado. This season with Avalanche he scored just 16 points (9+7) in 58 games, currently don't have a contract with any NHL team.

Interesting that two of these picks were made by the first-year teams (Greg Joly in 1974 by Washington Capitals and Patrik Stefan in 1999 by Atlanta Thrashers). Anyway, everybody makes mistakes sometimes.