Yesterday in a special private ceremony the Washington Capitals got their Stanley Cup ring made by Jostens. The Stanley Cup with the new engraving was also presented there.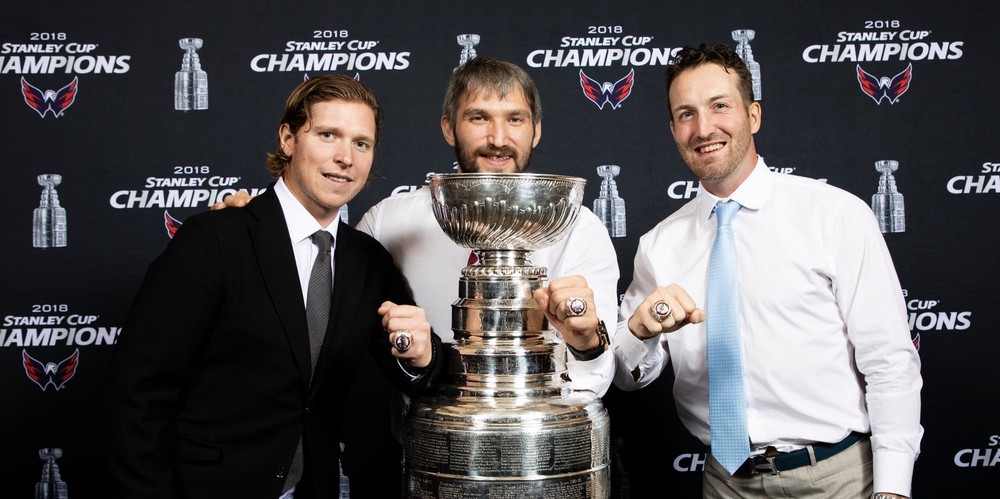 Jostens make the Stanley Cup Championship rings for years already. And as usual, this time they made amazing rings of white and yellow gold, diamonds and rubies. This collection looks similar to the ones of 2015, 2016 and 2017 in general. But the first-ever Capitals Championship rings looks gorgeous. There were a lot of different pictures of the expected ring's design, mostly with the alternate Capitals logo. Jostens put the primary logo on the rings, of course.
At the ceremony, every member of the Washington Capitals - players, coaches, staff - got the Championship ring.
By the way, not only the team members have some Championship stuff now, the players' wives got the Stanley Cup necklaces which are similar to the rings.
The Stanley Cup itself with the new ring and Capitals engraving was presented at the ceremony, too. So exciting to see your name on the hockey Grail for the first time.