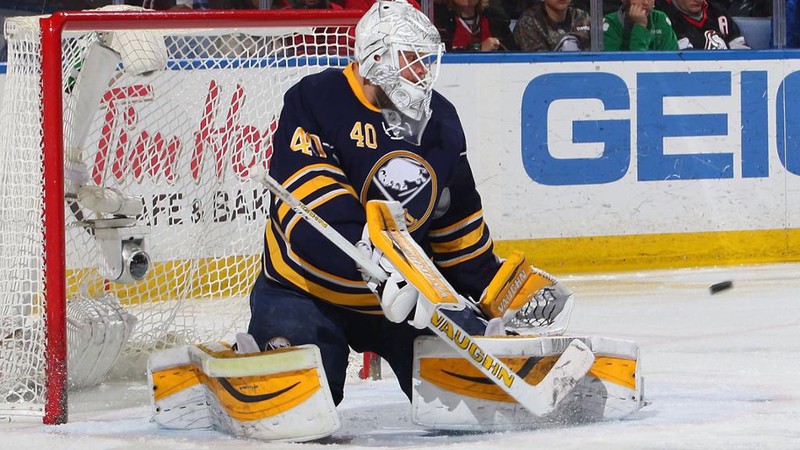 After months of hockey hiatus, we are at long last back on the ice with the return of the NHL Season. Following the success of the training camps, play-ins, and round robin series comes the start of the regular season, and to kick things off, we have our eyes set on the real game changers in the arena: the goaltenders. So in anticipation of the upcoming NHL matches, let's rank the best NHL goalies this 2020 season.
5. Robin Lehner (Chicago Blackhawks)
The Blackhawks are eyeing their long-awaited playoffs entry this year, and it's not a long shot at all with Robin Lehner's arrival to the Windy City. Although the Blackhawks' numbers in the 2020 Stanley cup playoffs first round odds are on the low side, the season has been an impressive run for Lehner, with stats that are pushing him far above the rest of the starting goalies. His figures boast of a 2.85 goals against average, .923 save percentage and a 14-7-4 record.
4. Carey Price (Montreal Canadiens)
It's no doubt that Price leads the Canadien pack right now. Having won the Hart Trophy as NHL MVP in 2014-2015, his consistency never wavered since. He has 321 wins so far, which is the highest number in the Canadiens' books so far. Last season he had 35 wins, which counts as the fourth season he acquired no less than 30 wins.
3. Tuukka Rask (Boston Bruins)
Rask was the only goalie who had at least 30 wins in each of the five seasons from 2013 to 2018, which makes him worthy to be part of the best NHL goalies circle. He now has 199 victories over the past six seasons, proof that each year he just gets better at what he does. Just last season, Rask became the Bruins' all-time leader in wins (265) with a killer record of 27-13-5.
2. Ben Bishop (Dallas Stars)
The three-time Vezina finalist is, without question, one of the best goalies this season. Playing alongside Anton Khudobin, they make the best goaltending duo in the NHL arena. Bishop holds a special Stars record for his career-long shutout streak of 233:04 that gave him his six straight wins. His stats are superior as well, with .934 save percentage, 1.98 GAA and a 16-10-3 record.
1. Andrei Vasilevsky (Tampa Bay Lightning)
No one else could top the best NHL goalies other than Vasilevsky, the reigning Vezina Trophy holder. For the past two seasons, Vasilevsky has been sitting atop the NHL leaderboard with the most wins. The 25 year-old Lightning exudes young talent, and it's the same goaltending excellence that helped Tampa Bay achieve its gleaming 62 wins last season. Vasilevsky finished his previous run at 39-10-4, with a 2.40 goals-against average, a .925 save percentage and six shutouts.