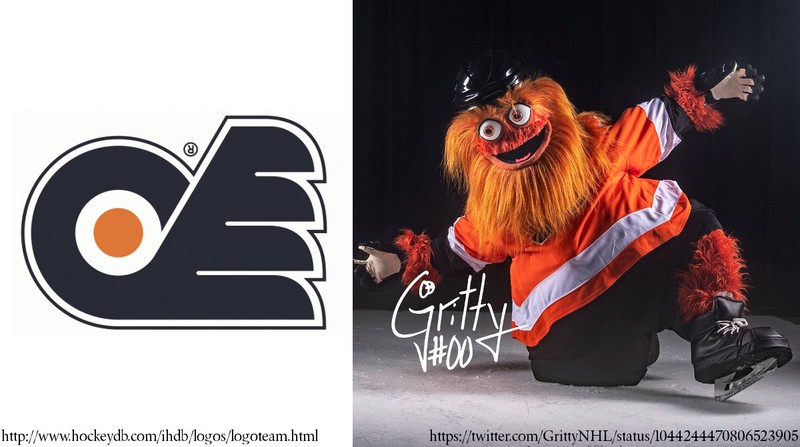 By Lannie Brockstein
September 24th, 2018
THE PHILADELPHIA FLYERS HAVE ONCE AGAIN BROKEN NEW GROUND, this time in their having signed the bearded lady "Gritty" to be the newest member of their team, mere weeks before the team's 52nd home opener that is scheduled to take place against Erik Karlsson and the San Jose Sharks on October 9th at the Wells Fargo Center.

It will have been 37 years earlier when on October 9th, 1981 in Detroit and playing against the Red Wings that the Flyers became the first N.H.L. team to have worn long hockey pants, also known as "Cooperalls", in order to fix their uniform that was not broken. That game ended in a 2-2 tie, with Bill Barber having scored both Flyers' goals. They did not go on to win the Stanley Cup that year after having been defeated 4-0 in the first round by the New York Rangers, but at least they tried.
Ontario Premier Doug Ford of the Regressive Conservative Party of Ontario, and whom is himself a fair-weather fan of the Toronto Maple Leafs, has been thought to have praised the Flyers' move, allegedly saying on his party's non-existent Quitter page that "We approve of the Philadelphia Flyers having clearly demonstrated their commitment to making the world more inclusive and thus a better place for all ginger-haired freaks".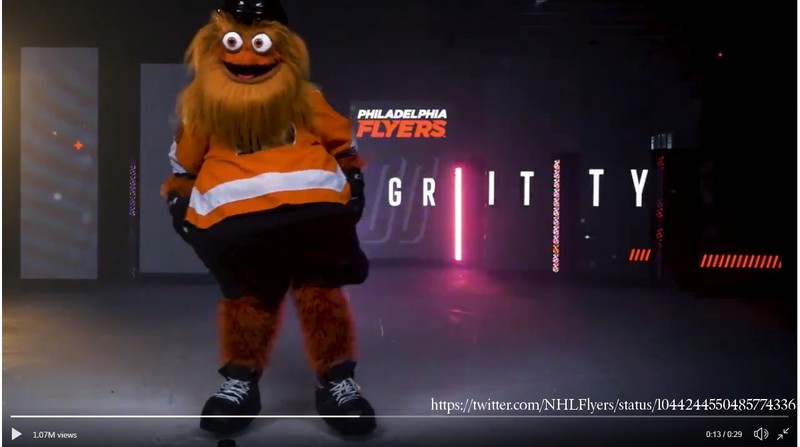 It is rumoured that legendary drummer Animal from The Muppet Show is a distant blood relation.
Gritty, who self-identifies as a man, and whose jersey sports the number "00", was drafted by the Flyers with the 0th pick in the 0th round of the N.H.L.'s 2018 draft, but he has already received several marriage proposals, including all of them from the coward Max Domi of the Montreal Canadiens whom allegedly has been thought to have posted on his non-existent Quitter page that he "could never punch Gritty in the nose because Gritty doesn't have one."