I'm going to try a new project on my YouTube channel! A hockey card Pack opening video every day! Today, I had my nephews as my guests and a pack of 2018-19 Upper Deck Series One! Here's the video link:
What did I get, you ask? Well.....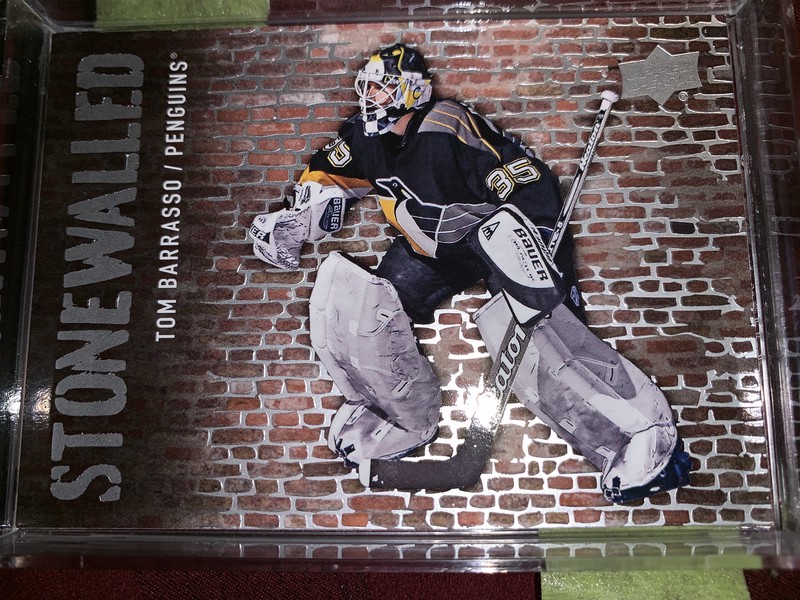 A Tom Barrasso Stonewalled Insert! Not great, but not terrible, either. The ratio on the Stonewalled Inserts are 1:6 packs. This card will be going up on my eBay soon!
What do my fellow Scorumites think of me doing a hockey card pack a day on YouTube and here on Scorum? Let me know in the comments below!
Contact me for buying and trading here, or through the following ways:
eBay: 3883shaun
YouTube: Shaun's Collectibles
Facebook: Shaun's Collectibles
Steemit: @shaungerow
Scorum: @shaungerow
Bittube: ShaunsCollectibles
Minds: ShaunsCollectibles
Reddit: shaunscollectibles
Instagram: shaunscollectibles
Happy Collecting!