I lost interest in the all star game eons ago, so I didn't even bother watching any of it even though I was curious to see what Elias Pettersson could do. So why not post this Peanuts hockey classic?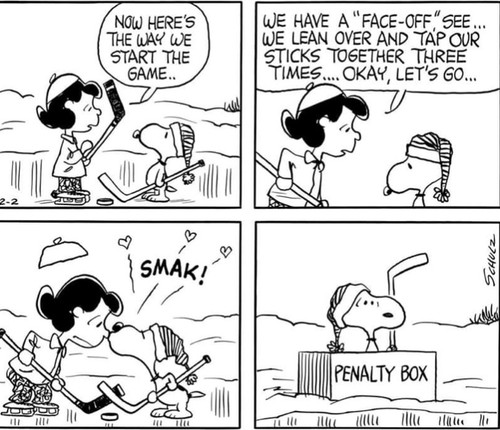 This supposedly was published all the way back in 1968! Charles Schultz apparently was a huge hockey fan! He made many comics on hockey. Most of the ones I've ever seen were with Snoopy and Woodstock in them and as I recall, they were always funny! It's too bad I rarely see Peanuts comic strips in the newspapers anymore, but it's definitely a different world now than from when I was growing up.
Does anyone else out there have any memories of reading up about Charlie Brown and the gang playing hockey in their newspapers?