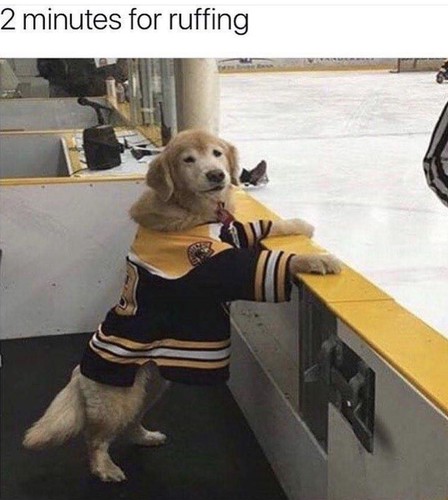 I came across this a few days back. Talk about adorable, even if this dog is wearing a Boston Bruins jersey!
I've never seen a dog in an indoor rink before, but if I ever did, I'm sure a dog would get right into the action! A dog would be fascinated with all the colourful jerseys, movement, and hitting! Back when I lived up in northern B.C., I saw some people put sweaters on a dog, along with slippers on their feet and bring a dog to the local outdoor skating rinks. It's a great day out for them as long as they can handle the cold!
Any of my fellow hockey Scorumites have any stories of their dogs while watching or playing hockey?